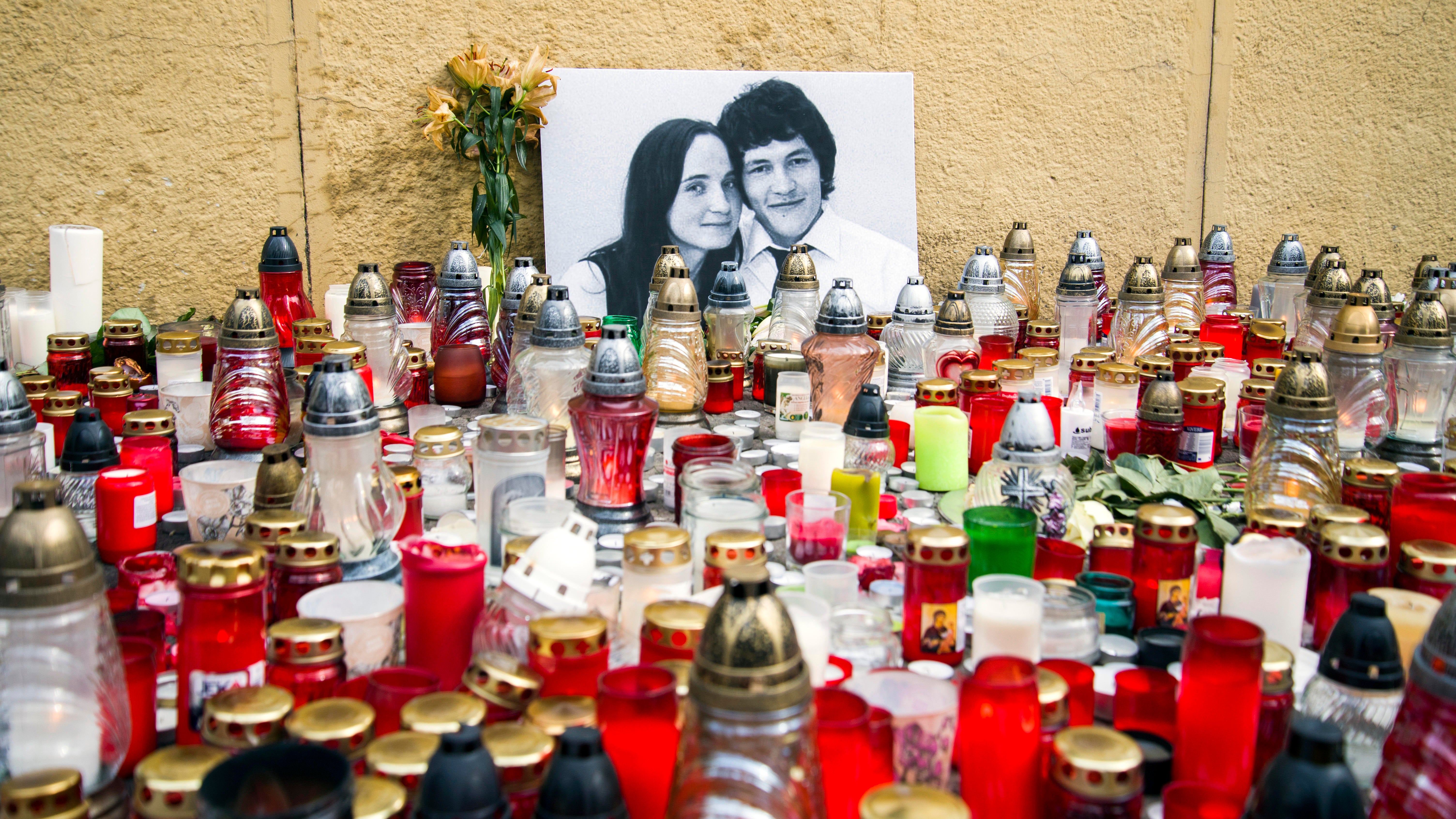 Italian mafia may have ties to investigative reporter's shooting death
PRAGUE -- Italian organized crime figures may have been involved in the shooting death of an investigative journalist in Slovakia, a Canadian reporter said Tuesday as the country's newspapers printed black-and-white front pages to honor the slain journalist. The bodies of 27-year-old Jan Kuciak and his girlfriend Martina Kusnirova were found Sunday evening in their house in the town of Velka Maca, east of the capital, Bratislava.
Kuciak is the first journalist to be killed in Slovakia. The government is offering $1.23 million to anyone who helps authorities find the people responsible. Slovakian police say the slayings were likely linked to Kuciak's reporting.
In an interview Tuesday with the Sme daily, Slovak-based Canadian journalist Tom Nicholson said Kuciak told him before his death that he was working on a story about possible Italian mafia involvement in fraud linked to EU subsidies in eastern Slovakia.
Aktuality.sk, a news website that Kuciak was working for, made the same claim as Nicholson in their own story Tuesday based on Kuciak's reporting.
Nicholson said he was ready to testify but has not been approached by police yet.
"I'm not sure what caused Jan's death but I bet my life that this is so," Nicholson said.
Making the story more explosive, Sme said two Italian businessmen with possible ties to the mafia operating in Slovakia did business with a senior adviser to Prime Minister Robert Fico and through her to officials from Fico's leftist Smer-Social Democracy party.
The opposition has called on national police force President Tibor Gaspar and Interior Minister Robert Kalinak to resign and was planning a protest rally in Bratislava for Wednesday.
Addressing reporters on Tuesday, Fico dismissed the reports.
"You link innocent people to a double murder without any evidence," Fico said. "Don't do it."
Fico also blamed the opposition for misusing the case against his government.
Standing alongside Fico and Kalinak, Gaspar said Tuesday that investigators are taking media reports of possible mafia involvement as seriously "as any other version."
Kalinak said Slovak investigators have been cooperating with the Czech and Italian authorities on the case as well as with Europol officials.
Analyst Milan Zitny said the slayings place Slovakia in the company of undemocratic countries such as Ukraine or Russia where "the murders of journalists are nothing exceptional."
But government officials disagreed.
"We will spare no effort in investigating this criminal act and in bringing the perpetrators to justice," Slovakian envoy Ivan Korcok told the Human Rights Council in Geneva.
Thanks for reading CBS NEWS.
Create your free account or log in
for more features.