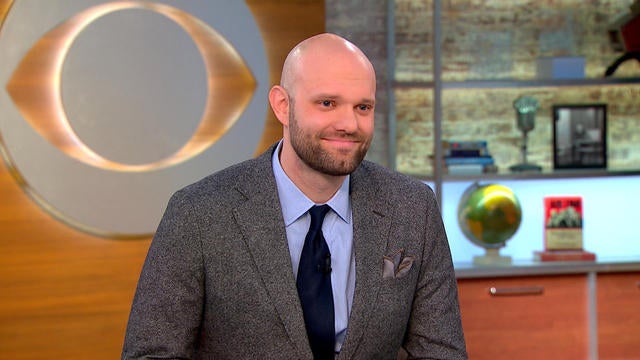 Micro-progress and the power of getting started
According to James Clear, the keys to a productive life can be found in science. His theory, inspired by Isaac Newton's laws of motion, is that breaking down tasks into small, achievable goals leads to higher productivity.
Clear is the author of "Transform Your Habits: The Science of How to Stick to Good Habits and Break Bad Ones," and his work has been used by NFL, NBA, and MLB teams as well as leaders of Fortune 500 companies. He says it's all about small steps in the right direction.
"They seem like small choices right in the moment. It seems like nothing in order to make these choices but over the span of our lifetimes they end up making the difference between who you are and who you could be," he told "CBS This Morning."
To get started working towards a larger goal, Clear recommends scaling the task down into something that can be achieved in two minutes.
"So for example going for a run might be scaled down to tying your running shoes, or folding laundry is downscaled into fold the first pair of socks," he said. "We should optimize for the starting line, not the finish line."
"CBS This Morning" co-host John Dickerson asked how to go about breaking a more pervasive habit in your life, like an addiction to technology. Where do you begin? Clear recommended charging your phone outside of your bedroom as a start.
"The goal here is just to increase the friction a little bit," he said. He then showed his phone's home screen, free of apps and the distractions along with them.
"So I can still go to Instagram, for example, and swipe over and it's inside this nested folder, but I just don't want to do it mindlessly. The whole idea is to increase the amount of friction associated with bad habits," he said.
Ultimately, his message boils down to the importance of just getting started.
"It allows you to develop the most effective form of motivation, which is progress. If you can see yourself getting these small wins, then you have a reason to continue working, and if you start in just a small way, you're going to want to keep going," he said.
Thanks for reading CBS NEWS.
Create your free account or log in
for more features.