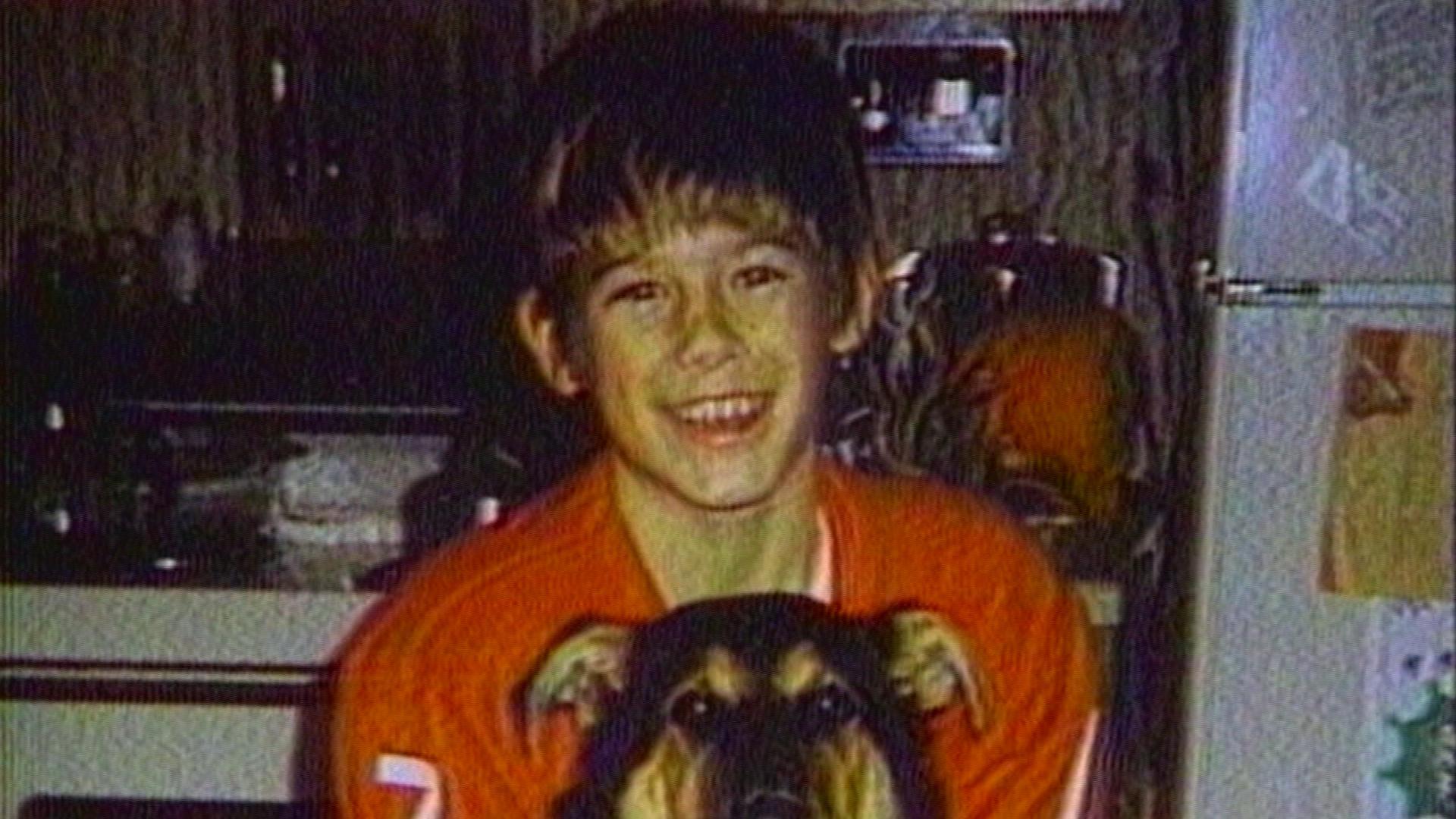 Jacob Wetterling's killer: "I am truly sorry for my evil acts"
MINNEAPOLIS -- A Minnesota man who abducted, sexually assaulted and killed 11-year-old Jacob Wetterling 27 years agoapologized in court Monday for his "evil acts" as he was sentenced to 20 years in prison on a child pornography count that let authorities close the books on a mystery that had haunted the state for nearly three decades.
Danny Heinrich, 53, led authorities this summer to the field where he buried Jacob's remains. As part of his plea bargain, prosecutors agreed not to charge Heinrich with murder.
"I am truly sorry for my evil acts," Heinrich said as he stood before U.S. District Judge John Tunheim, Jacob's parents, Patty and Jerry Wetterling, and the boy's siblings.
READ: Why Jacob Wetterling's confessed killer isn't charged with murder
Heinrich told them that his actions were "heinous" and "unforgivable," and apologized for what to Jacob's parents for taking their son away. He said he kept silent for nearly three decades out of fear, but he offered no explanation for why he killed Jacob.
Heinrich's attorney told CBS Minnesota he hoped to "explain that he is a human being."
When he confessed in court in September, Heinrich quoted a handcuffed Jacob as saying, "What did I do wrong?"
Jacob's mother, Patty Wetterling said Heinrich deliberately set out to hurt a child the night he abducted Jacob on Oct. 22, 1989, while her boy was biking with his brother and a friend near their home in the central Minnesota community of St. Joseph. She pointed out that by Heinrich's own admission, he put two bullets into his gun and shot Jacob with them.
"You didn't need to hurt him. He did nothing wrong. He just wanted to go home," Patty Wetterling said.
Patty Wetterling also told her son's killer she won't "waste a minute of time" thinking about him "from this day forward."
The sentence was the maximum the law allowed, and Heinrich technically could complete it in 17 years with good behavior, but the plea deal allows state authorities to seek his civil commitment as a sexual predator at the end of his federal prison term, which could prevent him from ever going free. Tunheim said he "won't pretend" that the sentence is only about child pornography.
"What you've done is so heinous, so brutal and so awful that I don't believe society will let you go free," Tunheim said.
While some of Jacob's siblings said they want Heinrich to spend the rest of his life in prison, the family agreed with prosecutors and investigators that the plea deal was their best hope of learning Jacob's fate.
Early during the investigation, authorities questioned Heinrich, who maintained his innocence. But he came under renewed scrutiny when authorities decided to take a fresh look at the case around the 25th anniversary of the kidnapping.
As part of that effort, investigators used new technology to go back to the sex assault cause of a 12-year-old Cold Spring boy that happened nine months before Jacob's disappearance. They found Heinrich's DNA on that boy's sweatshirt, and used that evidence to get a search warrant for Heinrich's home in Annandale, where they found his child pornography collection last year.
After months of denials, Heinrich agreed in late August to confess to killing Jacob, as well as the Cold Spring sex assault. He led authorities to Jacob's remain's buried in a Paynesville field.
Prosecutors and the Wetterling family agreed to the plea deal in exchange for information about what happened to the boy.
Heinrich's attorney told CBS Minnesota what his client has struggled with the most is whether there is anything he could say to help with the healing. The attorney said Heinrich was moved most by the Wetterlings and that "in the end the only thing he felt like he could give them is the location of Jacob's body so they could bury him."
Heinrich detailed his crimes in chilling detail in court in September, recounting how he drove the boy to a gravel pit near Paynesville and molested him. After a patrol car with siren and lights passed nearby, he fired two shots at Jacob's head, killing him.
Jared Scheierl, the victim of the Cold Spring sex assault, also attended the hearing.
"This is another step towards closure," Scheierl said. "It's a traumatic event that defines your life in a lot of ways."
Patty Wetterling and her husband Jerry became national advocates for missing children after Jacob's disappearance. A 1994 federal law named for Jacob requires states to establish sex offender registries.
In a statement, U.S. attorney for the district of Minnesota Andrew Luger said the sentencing "marks the close of a sad chaper in Minnesota history."
"Danny Heinrich hurt countless lives, none more tragic than Jacob Wetterling," Luger said. "I encourage all Minnesotans to draw on the example of Patty and Jerry Wetterling, who transformed their grief into hope. Patty and Jerry have dedicated their lives to helping other parents bring their kids home."
Thanks for reading CBS NEWS.
Create your free account or log in
for more features.