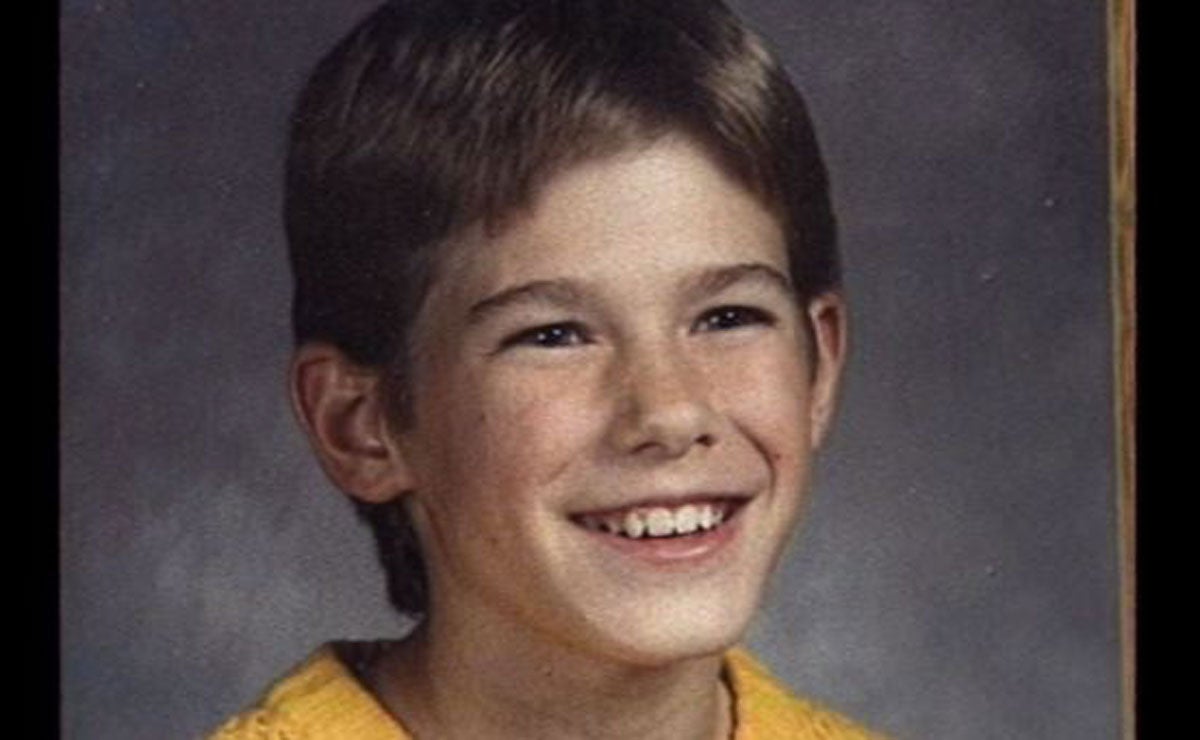 Minnesota man confesses to 1989 assault, murder of boy
MINNEAPOLIS -- A Minnesota man confessed Tuesday to abducting and killing 11-year-old Jacob Wetterling nearly 27 years ago, putting to rest a mystery that had haunted the state and led to changes in national sex offender laws.
Danny Heinrich made the admission as he pleaded guilty to a federal child pornography charge that could put him behind bars for decades.
Asked whether he abducted, sexually assaulted and murdered Jacob, Heinrich said: "Yes I did."
Heinrich, 53, of Annandale, led authorities to Jacob's buried remains in a central Minnesota field last week, officials said Tuesday. The Stearns County Sheriff's Office said Jacob's remains were identified Saturday.
Appearing in court, Heinrich admitted abducting Jacob from a road near the boy's home in the central Minnesota community of St. Joseph on Oct. 22, 1989. Authorities named him as a person of interest in Jacob's disappearance last October when they announced the child pornography charges.
Heinrich took the stand and gave disturbing details of the attack.
With the boy's parents Patty and Jerry Wetterling in a packed courtroom, Heinrich described donning a mask and confronting Jacob and two friends with a revolver. Heinrich said he told the two friends to run, handcuffed Jacob and put him in his car.
He said the child asked him, "What did I do wrong?"
He then drove the boy to a gravel pit near Paynesville, where he sexually assaulted him. Afterward, Jacob asked whether he was taking him home.
"I said I can't take you all the way home," Heinrich said. "He started to cry. I said, 'Don't cry.'"
Heinrich said at some point a patrol car with siren and lights passing nearby caused him to panic. He said he pulled out his revolver, which had not been loaded, and put two rounds in the gun. He said he told Jacob to turn around. He held the gun to the boy's head and pulled the trigger. The gun didn't fire. Heinrich said he pulled the trigger a second time, the gun fired and Jacob fell to the ground.
He said he buried Jacob about 100 yards away. He said he later threw the child's shoes into a body of water because he had forgotten to bury them, CBS Minnesota reports. He confirmed he acted alone.
Heinrich said he returned to the site about a year later and saw that Jacob's jacket and some bones had become exposed.
"I gathered up as much as I could and put it in the bag and transported it across the highway" to a field, and reburied the remains, he said. Sobbing could be heard in the courtroom as Heinrich described the crime.
Heinrich had long been under investigators' scrutiny. They first questioned him shortly after Jacob's abduction, but he maintained his innocence and they never had enough evidence to charge him. They turned a renewed spotlight on him as part of a fresh look into Jacob's abduction around its 25th anniversary.
As part of that effort, investigators took another look at the sexual assault of 12-year-old Jared Scheierl, of Cold Spring, nine months before Jacob's disappearance. Investigators had long suspected the two cases were connected.
Using technology that wasn't available in 1989, investigators found Heinrich's DNA on Scheierl's sweatshirt, and used that evidence to get a search warrant for Heinrich's home, where they found a large collection of child pornography. The statute of limitations had expired for charging him in the assault on Scheierl, but a grand jury indicted him on 25 child pornography counts. Tuesday, he pleaded guilty to one of them.
The AP typically doesn't identify victims of sexual assault, but Scheierl has spoken publicly for years about his case, saying it helped him cope with the trauma and that he hoped it could help investigators find his attacker and Jacob's kidnapper.
"Danny Heinrich is no longer a person of interest," said U.S. Attorney for the District of Minnesota Andrew Luger. "He is the confessed murderer of Jacob Wetterling, and nearly 27 years after he committed this heinous crime, he has been brought to justice. And Jacob is finally home."
Luger said federal prosecutors negotiated for months with Heinrich's defense team after he was taken into custody on the child porn charges, hoping he could help them find out what happened to Wetterling. But Luger said Heinrich was "a volatile and unpredictable man who would want to talk one minute, and clam up the next."
Ten days ago, according to Luger, Heinrich reached out through his defense attorneys, claiming he was ready to talk. Knowing they needed to move quickly in case he changed his mind, prosecutors drafted a plea agreement they presented to Wetterling's family on Aug. 30.
All agreed any deal they presented to Heinrich would have to include a lengthy prison sentence, a confession that could be independently verified, and "of course, we needed to bring Jacob home."
"This was not an opportunity we could pass up – after almost 27 years, Danny Heinrich was willing to talk, and we had to grab the moment," Luger said.
The next day, Aug. 31, Heinrich led investigators to a burial site in rural Stearns County and investigators began to excavate. That afternoon, Luger said, investigators unearthed a portion of a red St. Cloud hockey jacket that matched the description of the one Wetterling had been wearing on the day he disappeared.
It wasn't until two days later, however, that investigators would uncover human remains. Along with them, Luger said, they discovered a T-shirt that said, "Wetterling." Later, they would be positively identified as Jacob.
"Finally, we knew the Wetterling family could lay their son to rest," Luger said.
Under the terms of the agreement, Heinrich admits to abducting, sexually assaulting and killing Jacob Wetterling and abducting and sexually assaulting Scheierl. He also admits to possessing between 10 and 150 child pornography images including images of children under the age of 12, a felony.
The agreement recommends a sentence of 20 years in federal prison.
Heinrich has waived any rights to appeal the sentence and may be subject to civil commitment after serving jail time, CBS News' Jamie Yuccas reports. No further state prosecutions are planned for Wetterling's murder of for Scheierl's assault.
Heinrich is set to be sentenced Nov. 21.
Speaking Tuesday, Stearns County Attorney Janelle P. Kendall said Minnesota statues of limitations leave her unable to prosecute for Scheierl's 1989 sexual assault. While it wouldn't bar state prosecutors from pursuing a murder prosecution, in the Wetterling case, her team couldn't prove a murder without Wetterling's remains.
"Until last Friday, proof that Jacob Wetterling was no longer alive did not exist," she said.
She said she hoped a substantial prison sentence on the federal child porn charges would be the best way to further Heinrich's cooperation in the Wetterling investigation.
"What was most important to the Wetterlings was to bring Jacob home and to find out what happened to him," Kendall said. "…We never stopped looking for Jacob and none of us will ever forget the moment we found him."
Jacob's abduction shattered childhood innocence for many rural Minnesotans, changing the way parents let their kids roam. His smiling face was burned into Minnesota's psyche, appearing on countless posters and billboards over the years.
His mother, Patty Wetterling, always kept hope her son would be found alive. She became a national advocate for missing children, and with her husband, Jerry Wetterling, founded the Jacob Wetterling Resource Center, which works to help communities and families prevent child exploitation. In 1994, Congress passed a law named after Jacob that requires states to establish sex offender registries.
The Wetterling family was in court during Tuesday's proceeding.
"It is incredibly painful to know his last days, last hours, last minutes," said Patty Wetterling after the court hearing.
"We love you Jacob. We will continue to fight, our hearts are hurting," said Patty Wetterling. "For us, Jacob was alive until we found him. We need to heal."
Thanks for reading CBS NEWS.
Create your free account or log in
for more features.