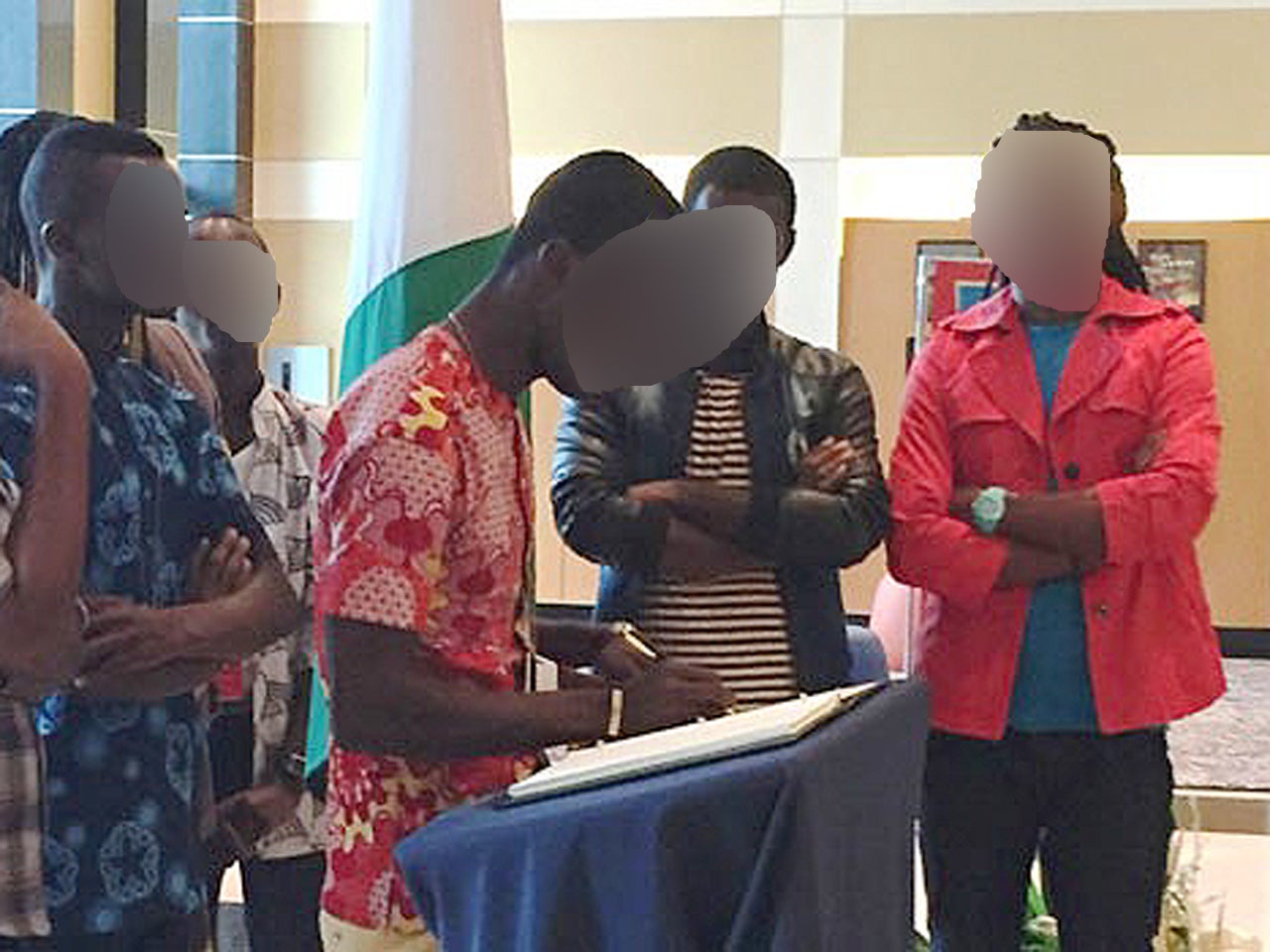 Gay men attacked over photo posted by U.S. embassy
ABIDJAN, Ivory Coast -- Gay men in Ivory Coast say they've been assaulted and forced to flee their homes after the U.S. Embassy published a photo of them signing a condolence book for victims of this month's killings at a gay nightclub in Orlando, Florida.
The photo, published on the embassy's website, shows the faces of six men with the caption "LGBTI community signing the condolence book." It was taken at the embassy on June 16, the same day Prime Minister Daniel Kablan Duncan and other officials signed the book in honor of the 49 people killed in the Orlando attack.
The photo has been widely shared on social media and two of the men said that in the days after it was published an angry mob punched and kicked them while shouting anti-gay slurs. The men spoke to The Associated Press on condition of anonymity for their safety.
Four of the six men, including the two attacked, said they have fled their homes under pressure from family and friends who had been unaware of their sexual orientation.
The men said they were not contacted before the photo was published. However the U.S. embassy did contact the heads of three Ivory Coast organizations that advocate for the human rights of lesbian, gay, bisexual and transgender people, according to press officer Elizabeth Ategou. Those activists gave their approval, but they were not in the photo or at the embassy event.
Ategou said the embassy "deeply regrets that any individuals were attacked based on any kind of orientation they might have." She said the embassy was in contact with the men and encouraged them to report the attacks to police.
The head of one gay rights group who approved the photo, and who also insisted on anonymity for his safety, said he would not have approved it had he known those pictured would be identified so explicitly as members of the "LGBTI community."
The photo remained on the embassy's website Wednesday. Ategou said the embassy had received no requests to take it down.
Same-sex relations are not a crime in Ivory Coast, but there are no legal protections for sexual minorities. In January 2014, a mob ransacked the Abidjan headquarters of the country's most prominent gay rights organization.
The U.S. Embassy in Abidjan has strengthened ties with the country's LGBT activists following an Obama administration memorandum in 2011 that empowered "all agencies engaged abroad" to promote and protect the human rights of sexual minorities.
Thanks for reading CBS NEWS.
Create your free account or log in
for more features.