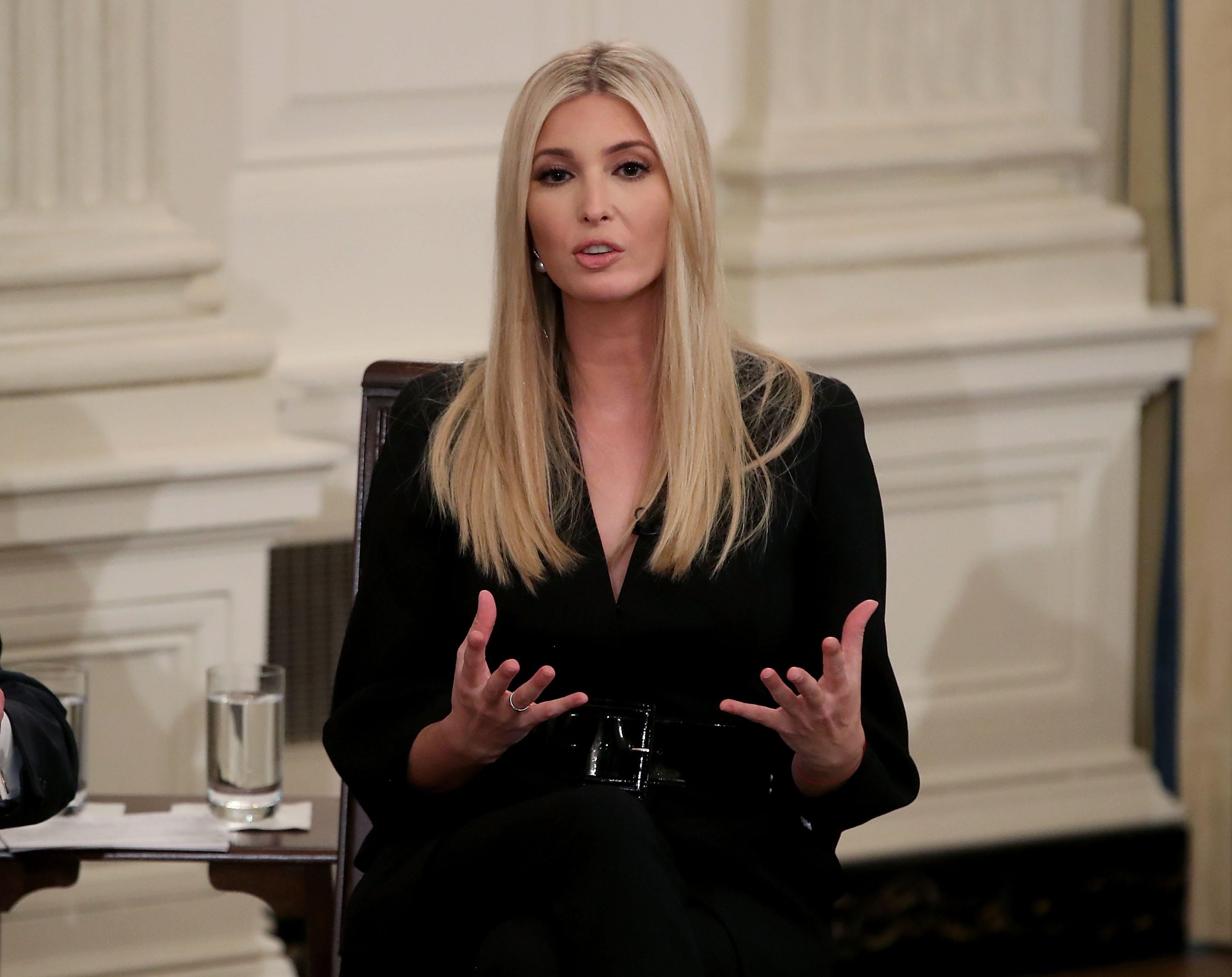 Ivanka Trump used personal email address for government business
With reporting by Fin Gomez and Arden Farhi
Ivanka Trump, the president's daughter and a top White House adviser, sent hundreds of emails about government business from a personal email account last year, CBS News confirms.
The emails were sent to White House aides, Cabinet members and Ivanka Trump's assistants, many in violation of public records rules, The Washington Post first reported Monday.
President Trump mercilessly criticized his 2016 Democratic rival, Hillary Clinton, for using a private email server during her time as secretary of state, labeling her "Crooked Hillary" and saying she belonged in jail. Crowds at many of his rallies chanted, "Lock her up. Lock her up!" referring to Clinton's email practices.
An administration official confirmed the Post report and was aware of Ms. Trump's emails, and characterized them as containing information related mostly to logistics and personal interests.
The official defended Ivanka Trump from comparisons to Clinton, noting Ms. Trump did not understand email communications rules and her emails also did not contain classified information. Ms. Trump also stopped using her personal address when she was informed her private email couldn't be used for government communication, the administration official told CBS News.
Peter Mirijanian, spokesperson for Ivanka Trump's ethics counsel, Abbe Lowell, told CBS News in a statement she had used her email while she was "transitioning into government," and suggested she used her private account "until the White House provided her the same guidance they had to others who started before she did."
Mirijanian stressed no classified information was transmitted in the messages, no emails were deleted and the emails have since been "retained" in conformity with records laws.
"When concerns were raised in the press 14 months ago, Ms. Trump reviewed and verified her email use with White House Counsel and explained the issue to congressional leaders," Mirijanian said.
The discovery was prompted by public records requests from the liberal watchdog group American Oversight. The group's executive director, Austin Evers, said in a statement, "The president's family is not above the law" and he called on Congress to investigate.
"For more than two years, President Trump and senior leaders in Congress have made it very clear that they view the use of personal email servers for government business to be a serious offense that demands investigation and even prosecution, and we expect the same standard will be applied in this case," he said.
The emails the group uncovered include ones to Small Business Administrator Linda McMahon and Education Secretary Betsy DeVos.
Thanks for reading CBS NEWS.
Create your free account or log in
for more features.