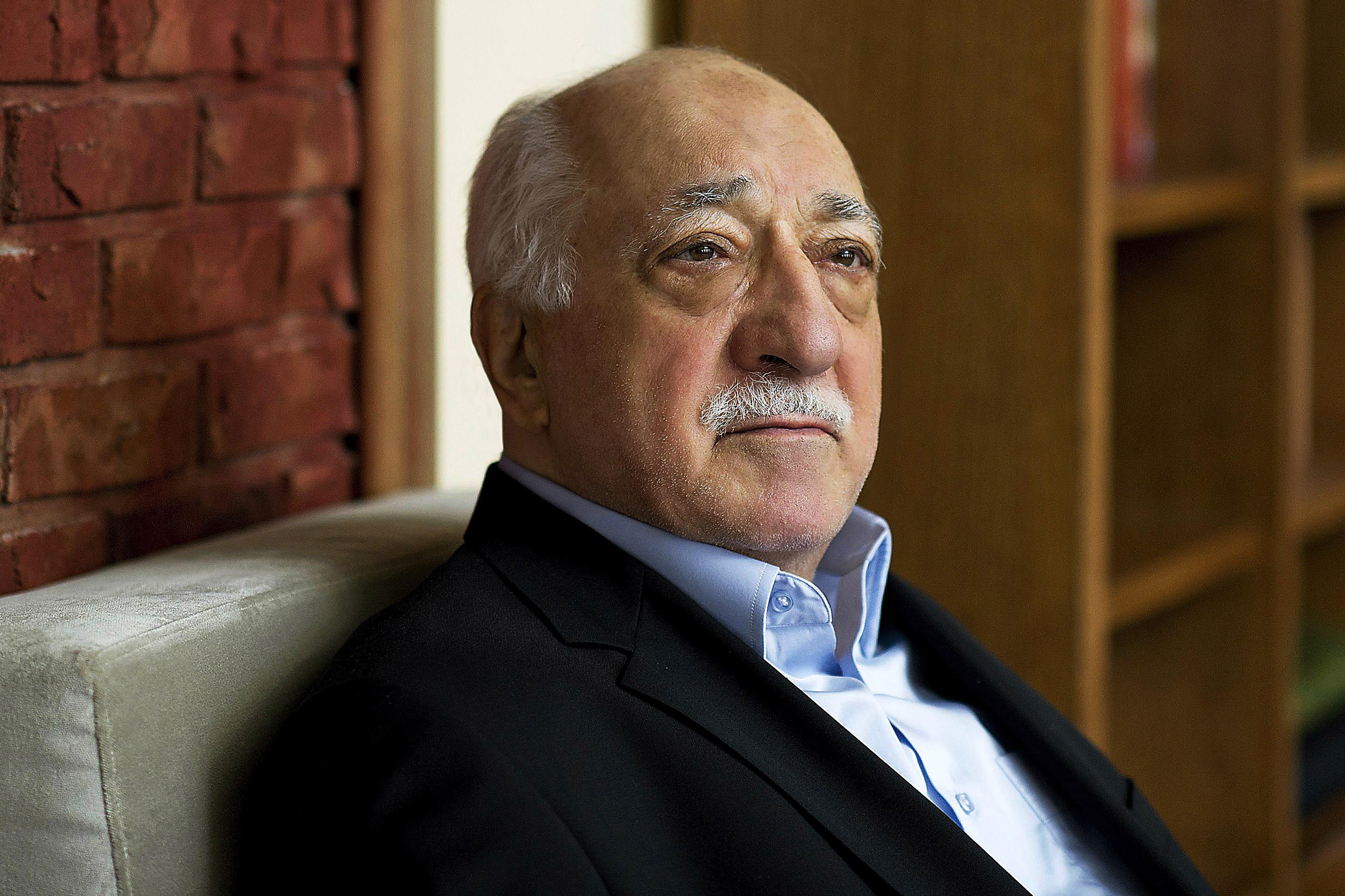 Are some U.S. charter schools helping fund controversial Turkish cleric's movement?
As Secretary of State Rex Tillerson travels to Turkey on Thursday, he'll want to talk about the fight against ISIS. But the Turks want to talk about a controversial Turkish religious scholar: Fethullah Gulen.
Turkish President Recep Erdogan accuses Gulen of being behind a bloody coup attempt in the country last July. Gulen, who lives in the United States, denies he was involved. Now the Turkish government is also lobbying the Trump administration to extradite Gulen back to Turkey.
Over the past two decades, Gulen's Turkish followers have opened up taxpayer-funded charter schools in the U.S. Some parents have expressed concern about the connection to the Gulen movement, while others don't seem to mind. But CBS News has learned the FBI is investigating whether Gulen's followers have skimmed money from those schools in order to fund his movement in Turkey. A senior State Department official believes Gulen-linked charities and educational institutions in the U.S. look "a lot like the ways in which organized crime sets itself up... to hide money for money laundering."
During the violent coup attempt that shook Turkey last July, hundreds were killed as rogue military tanks rolled into the streets of Istanbul. But Gulen, who the Turkish government blames for inciting it, has lived in a Pennsylvania compound for 16 years.
Gulen's followers run publicly-funded science and math-focus charter schools in the United States. By our count, they've opened 136 charter schools in 28 states, operating on more than $2.1 billion taxpayer dollars since 2010.
But former teachers at those schools have told CBS News there is a scheme by Gulen's followers in the U.S. to take advantage of the American charter school system and fund Gulen's movement.
Ersin Konkur was once a follower of Gulen. He worked as a math teacher at schools founded by Gulen supporters in New York and Texas. But he said school officials made a special demand of the Turkish teachers who worked there: a kick-back from their taxpayer-funded salary.
"They'd force you to give some of that money back to them?" CBS News correspondent Margaret Brennan asked.
"Yes," Konkur responded.
"Were you writing checks?"
"They were asking cash. But in my last two years, I paid some of them in check," Konkur said, adding that he's paid "maybe a lot more than $20,000" in total to the movement.
Mustafa Emanet was an IT administrator at a Gulen-inspired charter school in Ohio.
"How much money do you think you gave?" Brennan asked him.
"I was paying around 40 percent of my salary," Emanet said.
Based on information provided by Emanet, federal investigators believe former officials at his Ohio school illegally paid themselves about $5 million in federal contracts and then sent those U.S. tax dollars to Bank Asya, a bank in Turkey linked to Gulen's followers.
The school says it is cooperating with the probe.
"They're a threat to our relationship with Turkey and thus to the stability of the Middle East," former U.S. ambassador to Turkey James Jeffrey said.
Jeffrey told CBS News that Gulen's followers are a powerful force in Turkey, with public good works, but more private political aims.
"We need to investigate this movement again first and foremost for what it has attempted to do in Turkey. Secondly, what it is trying to do here in the United States and what laws it may be breaking in the process of doing so," Jeffrey said.
Gulen repeatedly declined to speak with us, but we spoke with his closest adviser, Alp Aslandogan.
"If there's a proven charge that somebody illegally channeled money from public funds into some private purposes, he will be first to condemn it," Aslandogan said.
"The Turkish teachers said that they were then forced to hand over part of their salary back to the movement," Brennan responded.
"Yeah, forced donations is absolutely unethical. … It is disgusting. I would be first to condemn something like that," Aslandogan said.
The charter schools that employed Turkish teachers Konkur and Emanet strongly deny any official links to Gulen himself, but we found nearly all Gulen schools have ties to a network of non-profits, many of which lead back to Gulen or his top associates.
Court records related to Gulen's immigration to the U.S. show that his lawyers said he had "overseen the establishment of a conglomeration of schools... [including in]... the United States."
"What do you think they're really trying to do?" Brennan asked Emanet.
"They try to gain more power. And they want to make more money. And then after that, they use the money to gain more power," Emanet said.
Konkur's former employers deny his allegations, call him a disgruntled former employee, and accuse him – without providing evidence – of being an agent of the Turkish government. He denies that, although he has given testimony to a U.S. lawyer hired by the government of Turkey.
Last week, Turkey's foreign minister said U.S. Attorney General Jeff Sessions assured him that he'd carefully examine the Turkish request for Gulen's extradition.
Thanks for reading CBS NEWS.
Create your free account or log in
for more features.