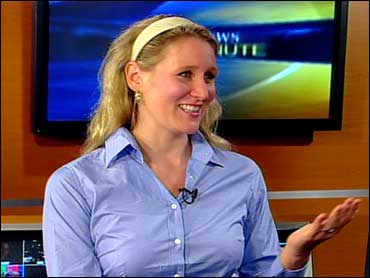 It's back-to-school season again, and even the youngest children are heading off to school - preschool, that is. Jessica Hartshorn, Sr. Lifestyles Editor of American Baby Magazine, discusses the benefits of enrolling your child as soon as possible.
Preschool is not what it used to be. While nap time and play time are still part of the daily routine, preschool today is focused more on important educational building blocks that children will need once they start kindergarten. "They're going to learn their letters, they're going to learn how to hold a pencil... That's going to set the foundation for learning later," says Hartshorn.
Children in preschool learn by playing. Teachers will educate students with songs, memory games, and story books. Drills, flash cards and tests are reserved for older children in grade school. "They keep it really fun, and you're playing games," says Hartshorn. "It's making school fun, and that gets kids excited about kindergarten."
One of the most important skills a child can learn in preschool, though, is good social skills. Play dates aside, young children usually interact the most with their family members and siblings. By enrolling them in preschool, they are exposed to a large group of children their own age and can develop important social skills like sharing and group participation. "Sharing alone is... a lesson that can take a couple years," says Hartshorn. By giving kids a head start, they're better able to adjust to a true classroom setting once they start kindergarten.
Parents can encourage their child's learning and social abilities by continuing to teach their children at home. "If you hear them talking about something they're excited about, talk about it at home too," says Hartshorn. "If they're learning about butterflies, look for butterflies in the backyard."
While preschool isn't necessary, it's important to keep in mind that some children who haven't attended can face adjustment issues when they first go to kindergarten. To help minimize this, try to expose your child to groups of kids before you send them to school. Play groups can be a great way to get kids to interact with children their own age and can aid in developing important social skills.
For more information on sending your child to preschool, as well as other parenting advice, click here.
By Erin Petrun
Thanks for reading CBS NEWS.
Create your free account or log in
for more features.