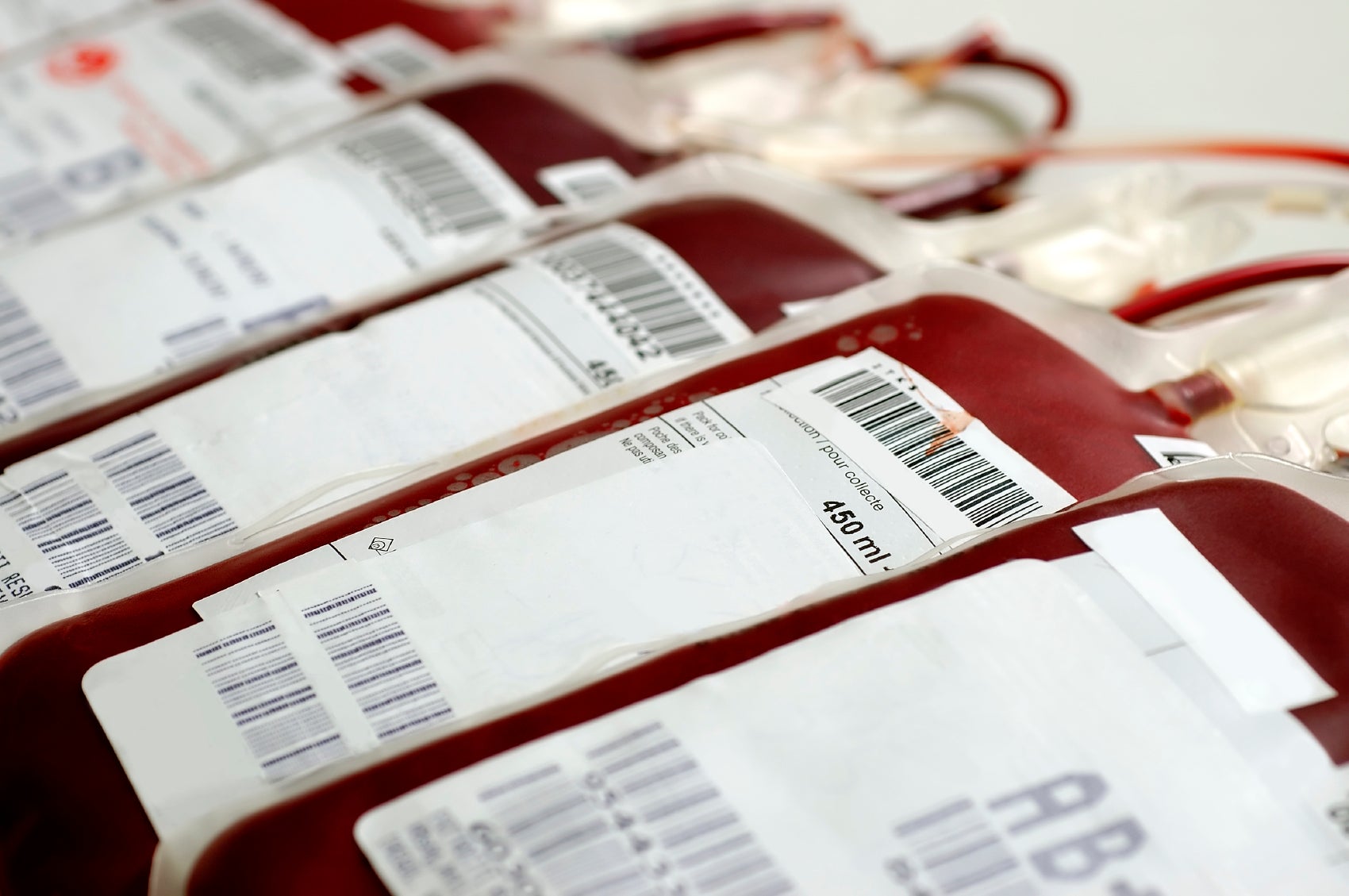 Is blood donated by mothers less safe?
Men who receive blood donated by previously pregnant women may face an increased risk of death following the transfusion, a new study from the Netherlands suggests.
Males transfused with blood from a woman with a history of pregnancy appear to be 13 percent overall more likely to die in coming years, compared with those who received blood from another man, said researchers from Sanquin, the Dutch national blood bank.
The highest risk seemed to be in men 18 to 50 years old. They had a 50 percent increased risk of death after receiving blood from a previously pregnant female, said Sanquin spokesman Merlijn van Hasselt, who answered questions on behalf of the research team.
"The risk remained increased for many years after transfusion. No such increase was observed for female recipients, or for male recipients over 50 years," van Hasselt said.
Pregnancy might affect a woman's immune system in some way that makes her blood more risky for a man, van Hasselt said.
However, the risk is unlikely to prompt any immediate change in blood donation policies, said Dr. Louis Katz, chief medical officer for America's Blood Centers.
"I think there's enough of a signal that it needs be studied, but I certainly wouldn't change anything right now," Katz said. "It needs to be followed up."
The American Red Cross agreed. The study "needs confirmation as conflicting studies also exist," said Dr. Mary O'Neill, its interim chief medical officer.
"As further research is required, we do not anticipate a change to the standard blood donation criteria or current conservative transfusion practices at this time," O'Neill said. She added that the Red Cross "will closely examine subsequent studies on this subject to ensure the ongoing safety and availability of the blood supply."
The study focused on data from more than 31,000 Dutch patients. They received 59,320 transfusions in all from one of three types of donors -- men, never-pregnant women and women who'd been pregnant.
After receiving a single transfusion, the three-year death rate among men was 13.5 percent for those who received male blood, 13.1 percent for those who got never-pregnant female blood, and nearly 17 percent for those who received blood from a previously pregnant female.
The study didn't establish a direct cause-and-effect relationship. But this isn't the first time that transfusion dangers have been associated with blood from women who've been pregnant, Katz and the Dutch researchers said.
U.S. blood centers sometimes exclude women with a history of pregnancy from donation of blood products like platelets or plasma, due to a condition called transfusion-related acute lung injury (TRALI), Katz said.
TRALI typically occurs within six hours of a transfusion, and between 5 to 25 percent of patients who develop the condition die from it, according to the U.S. National Heart, Lung, and Blood Institute.
TRALI is thought to be caused by antibodies that women develop through exposure to fetal blood during pregnancy. It has been associated specifically with previously pregnant female donors, the researchers said.
However, those antibodies aren't what caused the death risk found in this new study, which stretches out for years, Katz said.
"The half-life of those antibodies is weeks, not months, so I don't think it's that," Katz said.
But the Dutch researchers think pregnancy might make a "lasting change to the immune system of a woman, because she has to tolerate a foreign object in her body for nine months," van Hasselt said.
"There is a lot of immune regulation involved in making a pregnancy possible," van Hasselt continued. "Some of this suppressive regulation could last long after the pregnancy."
The study appears in the Oct. 17 issue of the Journal of the American Medical Association.
Thanks for reading CBS NEWS.
Create your free account or log in
for more features.