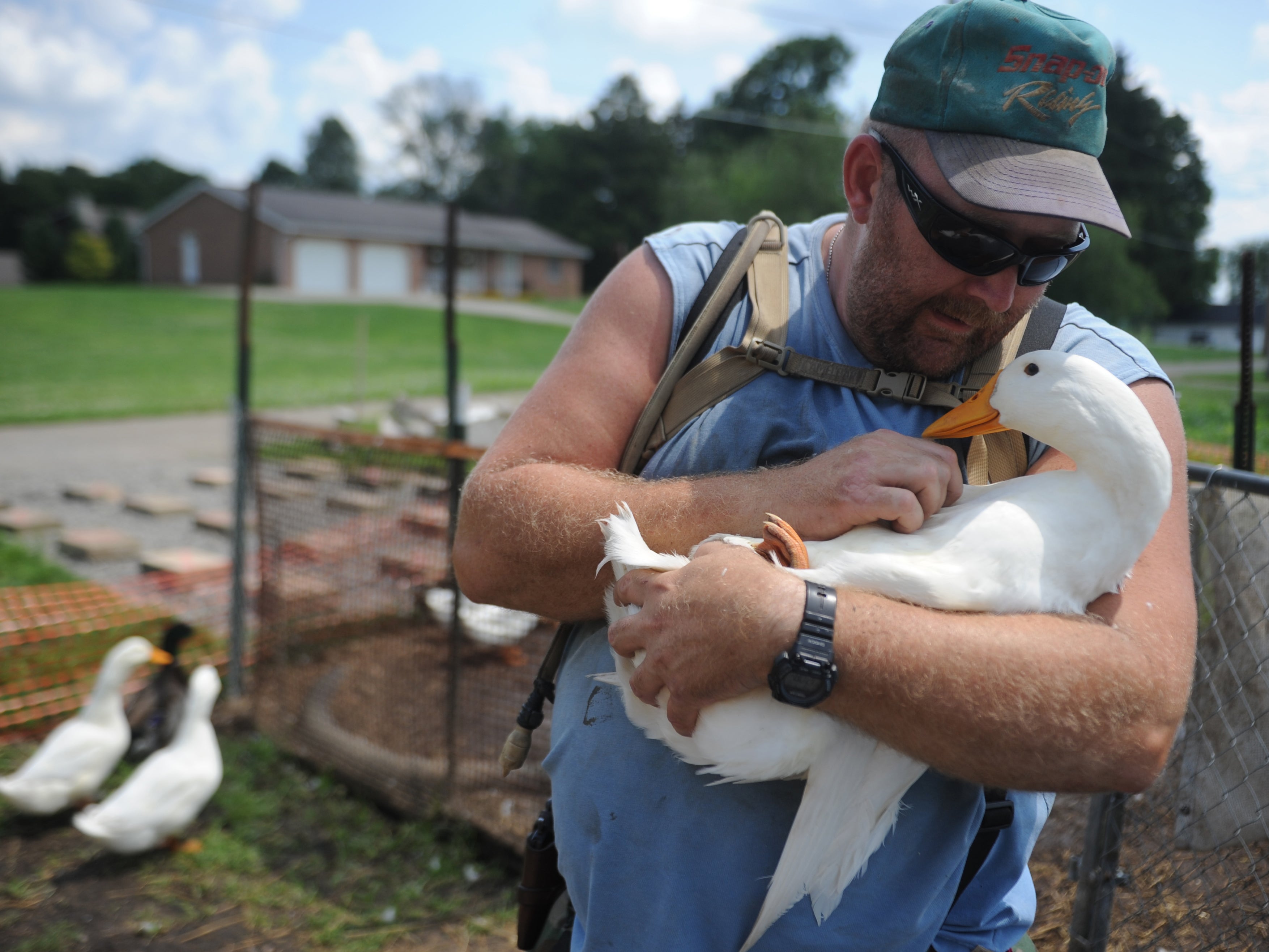 Iraq vet convicted for owning pet ducks to relieve PTSD
COSHOCTON, Ohio -- An Ohio Army veteran who says his pet ducks help relieve his post-traumatic stress disorder and depression has been convicted of a minor misdemeanor for keeping them.
Darin Welker was cited for violating a ban on keeping farm animals in West Lafayette, a village 80 miles east of Columbus. He was found guilty Wednesday and was fined $50 plus court costs.
A prosecutor says the ordinance is clear and the judge's hands were tied.
The Coshocton Tribune reports Welker recently gave away eight of the ducks but still has six.
Welker argued for a change in the law. He said in court the ducks are fenced in his yard but sometimes have been in his house or sitting on a recliner.
The Tribune reports that Welker's wife, Shirley Wagner, testified that her husband's outlook has improved since he's had the ducks.
"It really helped boost his spirits," she testified. "He laughs easier; he's happier."
Welker served a year in Iraq with the Army National Guard in 2005 and said he came home with a major back injury that required surgery in 2012.
The Department of Veterans Affairs paid for the back surgery but declined to pay for physical therapy recommended by his surgeon and did not provide him with counseling, he said. That's partly why he has come to rely on the ducks, he said.
Thanks for reading CBS NEWS.
Create your free account or log in
for more features.