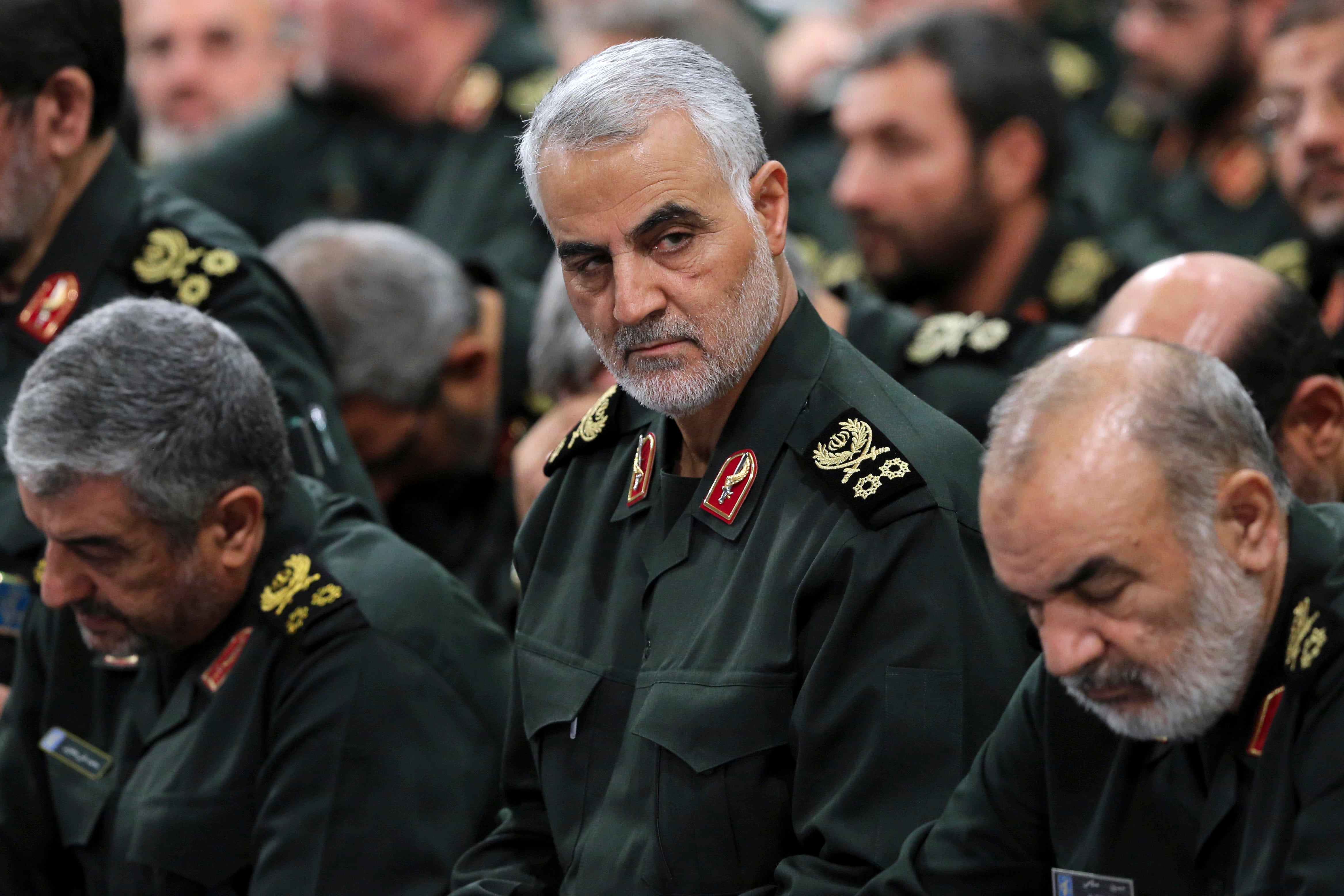 Iranian general to Trump: War would "destroy all you possess"
TEHRAN, Iran -- A top Iranian general says his forces are ready if President Donald Trump follows through on his warning that Iran will "suffer consequences" if Tehran threatens the United States. Iranian President Hassan Rouhani said Wednesday there was no need for him to "respond to any nonsensical comment," but Gen. Qassem Soleimani, who heads the elite Quds Force of Iran's hard-line paramilitary Revolutionary Guard said on Thursday it was his duty as a soldier to reply.
He was quoted by news website yjc.ir, affiliated with state-run television, as saying "we are ready to confront you."
Iran's Arabic language broadcaster Al Alam reported even harsher rhetoric from Soleimani, quoting him as warning Mr. Trump that war with Iran would "destroy all that you possess."
"You know that this war will destroy all that you possess. You will start this war but we will be the ones to impose its end. Therefore you have to be careful about insulting the Iranian people and the president of our Republic," Soleimani said according to Al Alam. "You know our power in the region and our capabilities in asymmetric war. We will act and we will work."
"As a soldier, it is my duty to respond to Trump's threats," the military commander said, adding that if Mr. Trump "wants to use the language of threat... he should talk to me, not to the president."
"I am your foe," continued Soleimani, addressing the U.S. president directly, "and my Quds Force is your foe. There isn't a night where we do not think about you in our sleep. I tell you, Mr. Trump, the gambler, I tell you that at this moment when you are incapable of thinking, we are closer to you in a place you never even imagined."
Following Sunday's warning tweet, Mr. Trump suggested Tuesday talks were an option, saying "we're ready to make a real deal."
While Soleimani did not elaborate on his threat of "asymmetric war," CNET senior producer Dan Patterson notes that Iran is a "cyber-capable nation, and in fact they're pretty sophisticated."
He said his sources in cybersecurity warn the U.S. could see a "spectrum of attacks from Iran" and there is already a "ton of forensic evidence" to show the Islamic Republic is "capable of significant cyber attacks" targeting American governmental institutions, and businesses.
Patterson notes that the U.S. and Israel jointly developed cyber weapons and deployed them against Iran to hamper the country's nuclear program, so it is feasible Iran could try to respond in kind.
"Iran learned some tricks from the U.S. and Israel, they learned some other tricks from Russia, and they built their own technology," says Patterson. "This is a sophisticated nation that has built technologies that are world-scale."
Thanks for reading CBS NEWS.
Create your free account or log in
for more features.