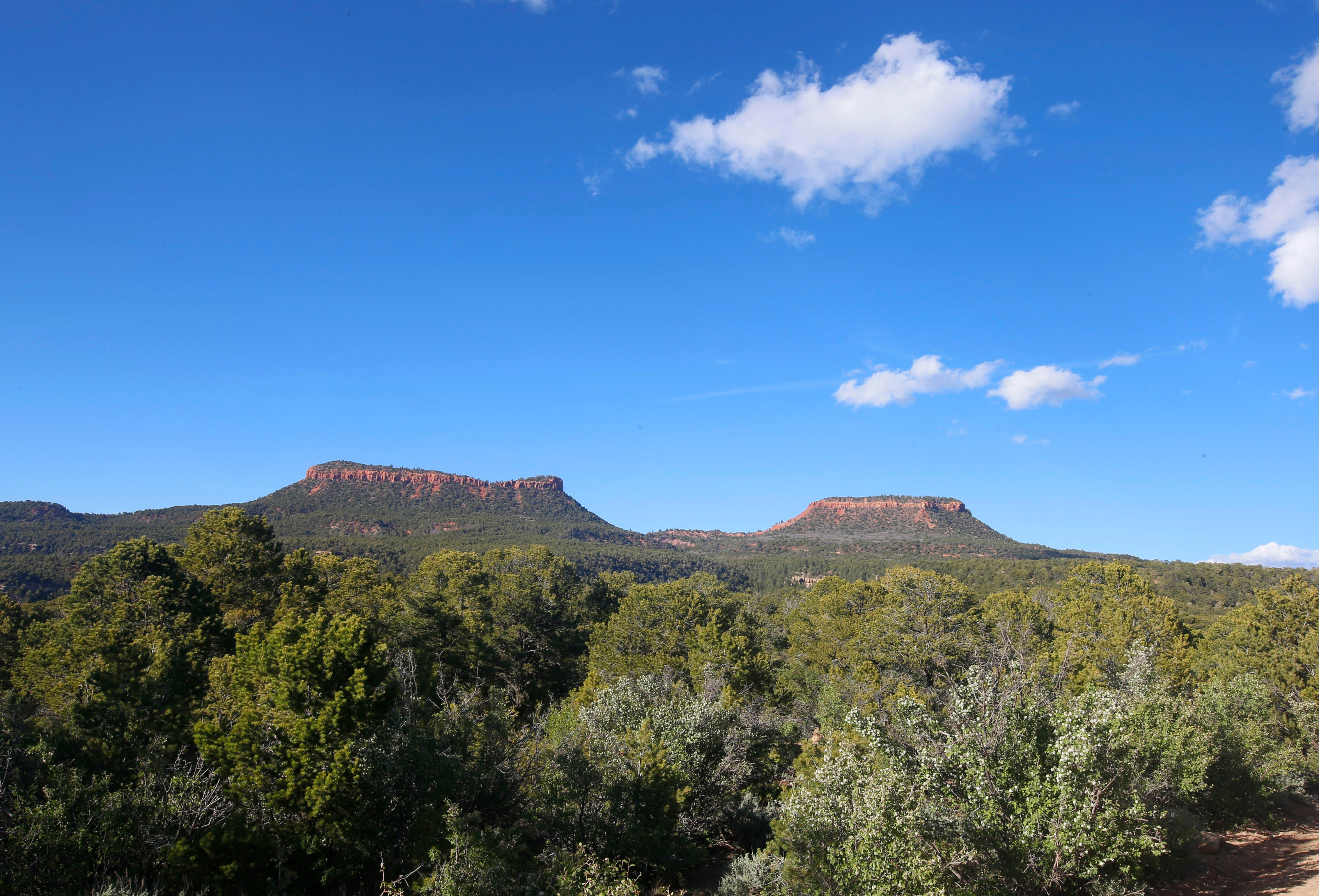 Interior Secretary calls for reducing size of Bears Ears National Monument
Interior Secretary Ryan Zinke on Monday recommended that the new Bears Ears National Monument in Utah be reduced in size and said Congress should step in to designate how selected areas of the 1.3 million-acre site are managed.
On a conference call with reporters, Zinke said the recommendation in this interim report is to revise the existing boundaries of Bears Ears. Zinke said there are some antiquities within the monument that he believes deserve to be respected, but he thinks those drawings, archeological sites, etc. can be "reasonably separated" from the rest of the monument area.
In a release following the call, Zinke said, "Designating a monument that - including state land - encompasses almost 1.5 million-acres where multiple-use management is hindered or prohibited is not the best use of the land."
The interim report also asks Congress to propose a bill that would allow part of the monument be co-managed by the Tribal nations. Further, Zinke recommends that Congress take action to protect some areas.
Trump signed an executive order in April directing Zinke to review the designation of dozens of national monuments on federal lands, calling the protection efforts "a massive federal land grab" by previous administrations.
Trump and other Republicans have singled out former President Barack Obama's designation of Bears Ears, calling it an unnecessary layer of federal control that hurts local economies by closing the area to new energy development. They also say it isn't the best way to protect the land.
Zinke toured Bears Ears last month on foot, horseback and helicopter and met with Utah Gov. Gary Herbert and other state leaders. Herbert and other Utah Republicans oppose Obama's designation of the Bears Ears National Monument.
Zinke, a former Republican congressman from Montana, said he wants to make sure Native American culture is preserved and said Congress should approve legislation granting tribes legal authority to "co-manage" some of the Bears Ears site.
"I have enormous respect for tribes," Zinke said, adding that he supports Native American efforts to restore "sovereignty, respect and self-determination."
Zinke added, "Co-management will be absolutely key going forward and I recommend that the monument, and especially the areas of significant cultural interest, be co-managed by the Tribal nations. I am grateful representatives from the Tribal governments met with me in Utah and am optimistic for our future."
Instead of the monument designation, which prevents a range of development, Zinke said some of the sprawling, 1.3 million acre site should be designated for conservation or recreation. He called on Congress to approve a land-management bill for Bears Ears and other federal lands.
The Republican-controlled Congress has failed to approve significant public lands bills in recent years, but Zinke said that was because of veto threats by Obama.
He summed up his optimism in two words: "President Trump."
CBS News' Jillian Hughes contributed to this report
Thanks for reading CBS NEWS.
Create your free account or log in
for more features.