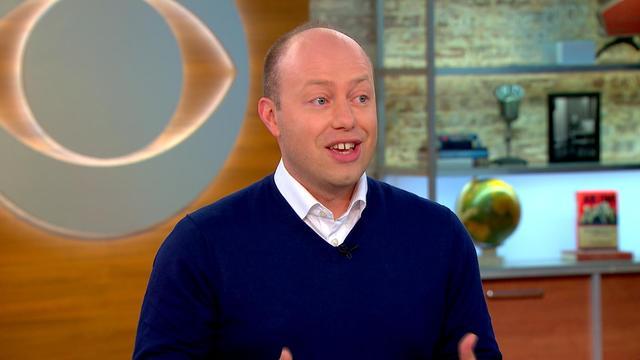 How Instagram has become a "community" for more than 500 million users
Instagram has without a doubt had a successful year. This summer, the social media giant reached 500 million users – a "thrill" because it's a feat not a lot of apps have actually reached, said Charles Porch, the company's head of global creative programs.
"I think what's happened on Instagram is that we've really become this community that's organizing around shared interests and shared passions," Porch told "CBS This Morning" Thursday. "People are really forming these really strong ties and it keeps propelling the community forward, and it's really helping the growth on the platform."
Instagram has also became a major platform for sharing news, from the tragic shooting at an Orlando nightclub to the historic presidential election.
For example, Instagram account "theworldwidetribe" puts a face to the refugee crisis. Jaz O'Hara, a British fashion student, started the account by capturing life inside a refugee camp in France. Now with over 20,000 followers, O'Hara has documented the needs of refugees all over the Middle East and Europe.
Of its 500 million active users, over 80 percent are from outside the U.S. That includes perhaps one of the most famous global celebrities: Pope Francis. Instagram founder Kevin Systrom personally pitched the idea to the Vatican.
"We went to the pope and we said, 'You know, we really think Instagram would be a great tool for you and when we went in for the conversation with the folks at the Vatican, they really understood that Instagram is a new visual language," Porch said.
But the Pope still falls much behind the most popular Instagram users in terms of followers. Porch accredits Selena Gomez's number-one rank — with over 103 million followers — to her authenticity.
"She really creates a two-way conversation with her fans. She's posting these photos, she's interacting in comments and she's been a very frequent poster," Porch explained.
Selena also holds the record for most-liked Instagram photo — one of her sipping a bottle of Coke with a line from one of her songs on the label. But she also noted it was a paid advertisement, writing "#ad" in the caption.
As for hateful, nasty comments, Porch said Instagram has a number of features and tools that help control them.
"We really want Instagram to be a safe place. We want it to be a place where you can really truly express yourself," Porch said.
Thanks for reading CBS NEWS.
Create your free account or log in
for more features.