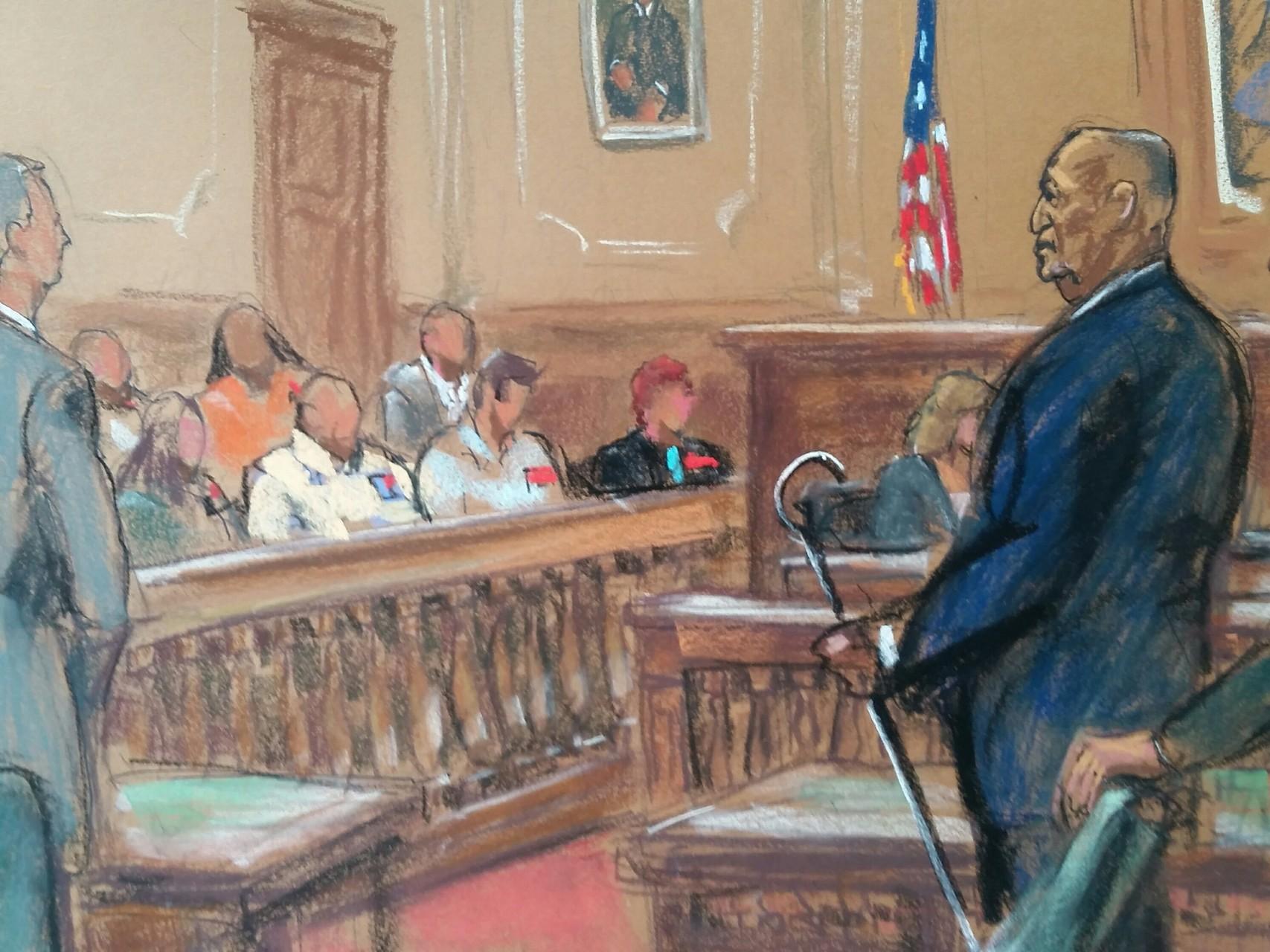 Prosecutors "really screwed it up when it came to the charges" against Cosby, juror says
The atmosphere in the jury room in Bill Cosby's sexual assault trial was "tense -- very, very tense" during the 52 hours of deliberations before a hung jury was declared and the jurors had trouble coming to a consensus on the charges, a former juror told CBS News.
CBS News' Nicole Sganga and Wendy Krantz spoke to a male juror on the condition of anonymity. A long-time resident of the Philadelphia area, the juror is married and a former Marine. He said prosecutors "really screwed it up when it came to the charges" against Cosby.
Cosby was charged with three counts of aggravated indecent assault, each one punishable by up to 10 years behind bars. The juror said they were split on all three charges, but the vote count on each charge changed.
"There were lots of tears. Lots of emotions," the juror said about the deliberations.
The juror emphasized the jurors had a lot of problems with "the way [the charges] were written."
The juror said they frequently debated the "meaning of words" in the charges. For example, he said Cosby "did it. He admits that. But was he reckless?" Additionally, the juror said that victim Andrea Constand was "impaired, but severely?"
The juror said the words printed on the charges were "unreasonable doubt," which the jury debated "back and forth half a day on that." The jurors went back to the judge on Friday to clarify what "unreasonable doubt" meant, but the juror said he still doesn't know what it means.
The jury was comprised of seven men and five women, and two jurors were African American. The juror told CBS News that they were not split down gender lines or age lines. He said the jurors' ages ranged from 21 to 86.
Cosby was accused of drugging and sexually assaulting Constand in 2004 in his suburban Philadelphia home. Some 60 women have come forward to say Cosby sexually violated them, all but destroying his nice-guy image, but the statute of limitations for prosecution had run out in nearly every case. Constand's case is the only one in which Cosby has been charged.
The juror noted that there were "40 to 60 women" who came forward with allegations against Cosby. "I don't think he ever actually went on to rape any of them."
"I don't understand if you're assaulted why you wait one year or 40 years," he said.
Constand sued Cosby after prosecutors in 2005 declined to press charges. Cosby testified over a decade ago as part of that lawsuit, eventually settling with her for an undisclosed sum. Cosby didn't testify at the six-day trial. But jurors still heard plenty from him as prosecutors read them excerpts from his 2005 police statement and civil deposition.
The juror noted Cosby's deposition, saying he was surprised "how much [Cosby] admitted to."
"He didn't deny anything," the juror said. "It happened. He admitted to it."
Constand, 44, testified last week that Cosby gave her three blue pills and then penetrated her with his fingers against her will as she lay paralyzed and half-conscious. She denied they had a romantic relationship and said she had rebuffed previous advances from him.
Defense lawyer Brian McMonagle, however, attacked what he said were inconsistencies in Constand's story, disputed that Constand was incapacitated, and made the case that she and Cosby, who was married, had a romantic relationship. McMonagle said Cosby gave her the cold and allergy medicine Benadryl only after she complained she couldn't sleep.
The sole witness for the defense was the detective who led the 2005 investigation, Richard Schaffer, who previously took the stand during the prosecution's case. He was questioned for six minutes.
The juror said it would be a "waste of money" to prosecute again, saying that Cosby "to go further would be a shame. This man -- this has already cost him his career ... He's paid."
Thanks for reading CBS NEWS.
Create your free account or log in
for more features.