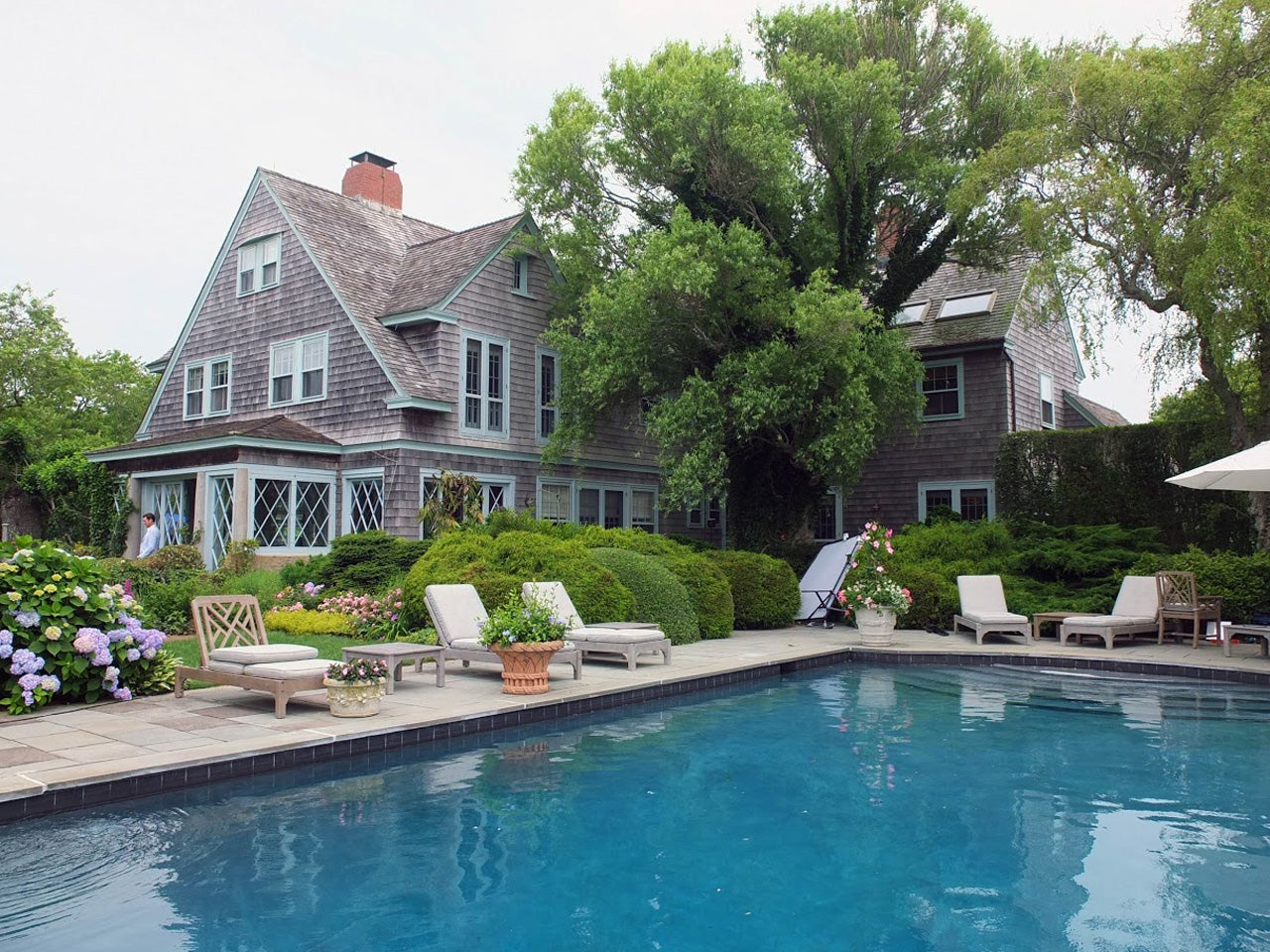 The wood-shingled summer house is considered quaint by today's East Hampton standards, but it was a proper mansion when it was built in 1897.
An immaculate garden bloomed out back, surrounded by walls imported from Spain sheltering it from the grey, stormy winds of eastern Long Island.
But the home's reputation came not from its grey garden, but from its eccentric inhabitants.
"You get to be very independent when you live alone. You get to be a real individual," said Big Edie Beale, who lived there with her daughter, Little Edie.
Had they been nobodies, perhaps Albert and David Maysles never would have shown up to make their 1975 documentary, "Grey Gardens."
But Big Edie and Little Edie WERE somebodies. They were the black sheep of the Bouvier family, aunt and cousin to none other than Jacqueline Kennedy Onassis.
Phelan Beale, a wealthy lawyer, had bought the home for his wife in 1923. Back then their lives were full of high society must-haves -- country clubs, debutante balls and the like.
But when Beale divorced his wife, Little Edie came home to take care of her mother, and for the next 40-some years, their lives (and the house) unraveled together.
Little Edie: "Any little rat hole, even on 10th Avenue, I would like better."
The film finds the duo living in a single room, eating liver pate and ice cream, surrounded by trash, cats, and other wildlife, including raccoons living in the walls which they fed like pets.
It was big news when the country Board of Health tried to evict them, but the ladies of Grey Gardens refused to leave.
Their famous relative, Jacqueline Kennedy Onassis, paid to have the house made at least sanitary, but it soon began to decay all over again.
It's a tale so odd it's become pop culture. In 2006 "Grey Gardens" was made into a Tony Award-winning musical.
And after that, HBO turned it into movie, starring Jessica Lange and Drew Barrymore, both showed an uncanny likeness.
Little Edie: "You can't have your cake and eat it, too, in life."
Big Edie: "Oh yes, I did. I did. I had my cake, loved it, masticated it, chewed it."
The real Big Edie died in 1977. Little Edie, left alone and penniless, finally agreed to sell her crumbling, weed-chocked wreck.
But who would buy it?
"I walked in the entrance hallway and I said, 'This is the most beautiful house I've ever seen,' And Little Edie said, 'It's yours,'" recalled journalist Sally Quinn. She and her late husband, Ben Bradlee, the famed editor of The Washington Post, bought the house for $220,000 in 1979, with the agreement that they would not tear it down.
"The back of the house was flapping in the wind," Quinn said. "I walked over to the piano and I sort of went dink dink dink, and the whole piano collapsed!"
The home -- even that bedroom the two Edies shared -- has been restored back to its 1920s glory.
"In order to get rid of the cat smell, we had to tear out the floors and the walls," said Quinn.
Not far down the road, at the Bay Street Theater in Sag Harbor, another production of "Grey Gardens: The Musical" is in rehearsals -- more proof the story lives on.
As for Little Edie, she died in 2002, after finally leaving the Hamptons for Florida.
But inside the home that will forever bear the Grey Gardens name, some say the walls still speak of the two who would never leave.
For more info:
Thanks for reading CBS NEWS.
Create your free account or log in
for more features.