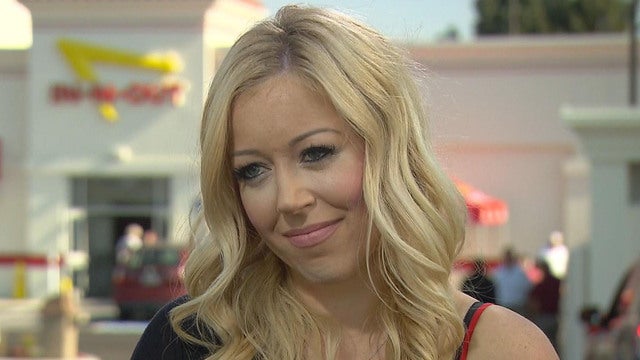 Why In-N-Out will "never" franchise or go public
When In-N-Out opened a store in Medford, Oregon, this month, it brought its burgers to the Pacific Northwest for the first time. And that brought a long line of fiercely loyal fans, reports CBS News correspondent Ben Tracy.
Danise Lee drove three hours, stayed overnight in a hotel and showed up at 7 a.m. to get in line.
Asked why those in line were so devoted, Lee responded, "You sound like someone who has never had an In-N-Out burger."
Celebrities have been seen downing Double Doubles on Oscar night. Julia Child said it was one of her favorite burgers. Paris Hilton once needed In-N-Out so desperately she got a DUI on her way there.
"I was just really hungry and I wanted to have an In-N-Out burger," she said afterwards in a radio interview.
What keeps most people coming back is a simple menu that basically hasn't changed since Harry Truman was president: burgers, fries, sodas and shakes.
"It's about the quality, the friendliness and the cleanliness. We keep it simple," 33-year-old In-N-Out President Lynsi Snyder told "CBS This Morning" in an exclusive interview.
The Snyder family has been described as reclusive, shying away from the media and interviews.
"We back away from it, because we don't want to be in the spotlight, we don't want a bunch of attention. And we want to do what we do best, and that's serve some good burgers to our customers," Snyder said.
"It's not about us here, it's about this," Snyder said, pointing behind her to an In-N-Out.
In-N-Out got its start in 1948, when Snyder's grandparents, Harry and Esther Snyder, opened a burger stand in Baldwin Park, California. Harry installed a two-way speaker and created the first drive-thru burger joint in the car-centric state.
Just down the road, the McDonald brothers were also selling hamburgers, but the two companies took very divergent paths. McDonald's became a franchiser and by 1976 had 4,000 U.S. stores. In-N-Out had 18.
Today, McDonald's has more than 14,000 U.S. stores. In-N-Out just opened number 304, every one still owned by the Snyder family.
"I think [my grandparents] would be amazed, 'cause they had no idea we would end up here," Snyder said.
The food may be fast, but the company's growth is purposefully slow. In-N-Out can be found in just a few dozen counties in six states. Each store must be within 600 miles of three distribution centers where their burger patties are made.That's because at In-N-Out, nothing is ever frozen or microwaved.
The company pays the higher-than-average wages for the fast food industry. Store managers can make six figures. That could explain the service with an actual smile.
Doing things their own way is why In-N-Out has repeatedly turned down Wall Street, unlike its competitors, which have raised hundreds of millions of dollars by going public. In-N-Out is now valued at an estimated $1 billion, but along with success there has also been tragedy.
Snyder's uncle, Rich, ran the company for nearly 17 years. But he died in a plane crash in 1993. Her father, Guy, took over but died of an overdose of painkillers six years later. Eventually, Snyder was the only heir left. She gains full control of the company when she turns 35.
Snyder said she could "never" see a time where she would franchise or go public with In-N-Out.
"The only reason you would do that is for the money and I, I wouldn't do it. ... My heart is totally connected to this company because of my family and the fact that they're not here, you know. I have a strong tie to keep this the way they would want it," Snyder said.
For nearly 70 years, that's meant selling burgers without selling out.
Thanks for reading CBS NEWS.
Create your free account or log in
for more features.