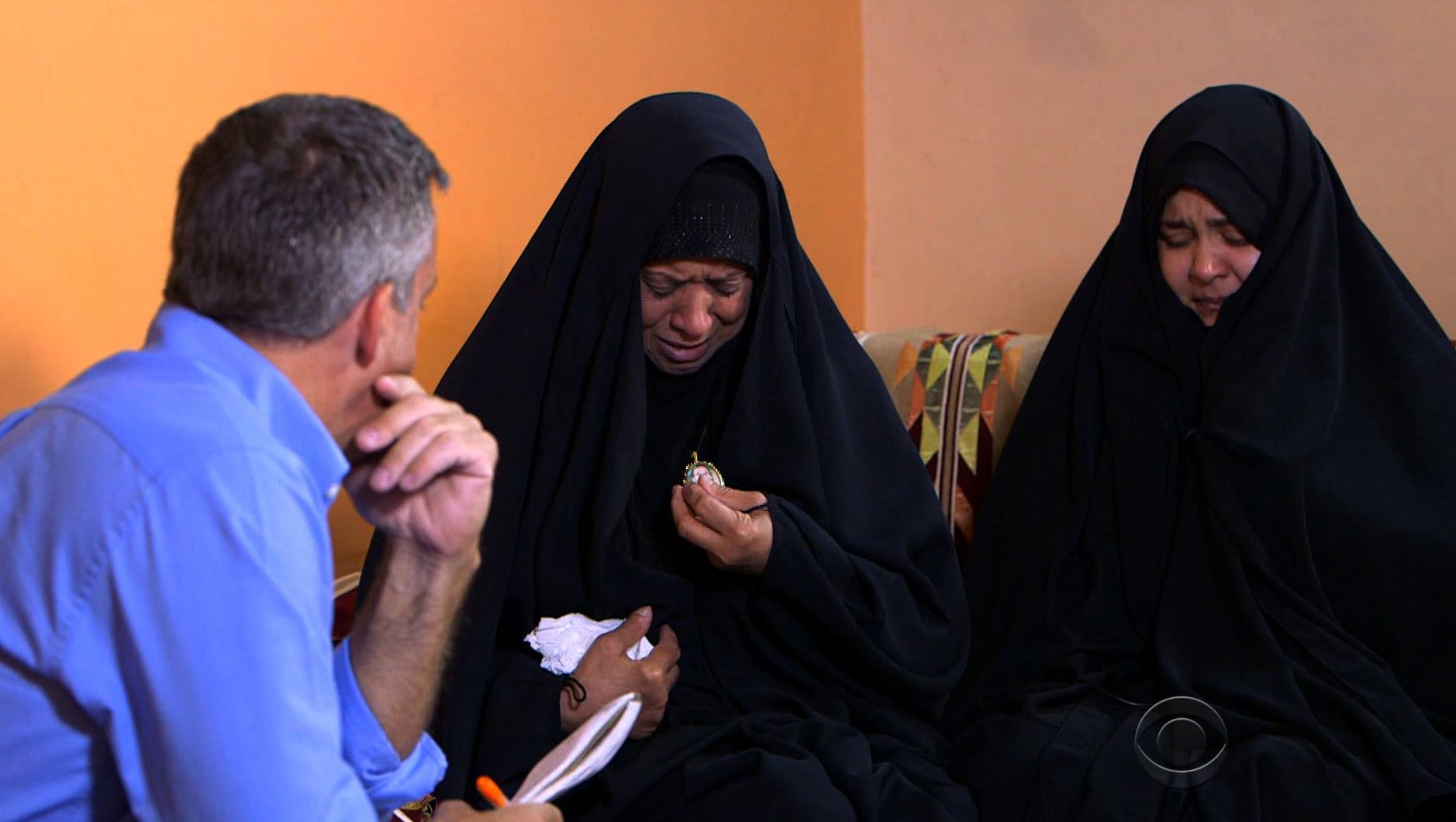 In Iraq, sectarian violence soars, shattering families
BAGHDAD - Abu Bakr al-Baghdadi's forces, known as ISIS, have seized part of northern Syria and about a third of Iraq. They have committed mass executions and are imposing an extremist brand of Islamic law. This is a civil war between two branches of Islam. Al-Baghdadi's forces are Sunni; Iraq's government is largely Shiite.
The numbers add up to the worst religious violence since 2007.
Last month the sectarian violence tearing the country apart claimed 2,417 lives. Madya Saleh's son Ali was one of them.
"I am sorry. I can't find enough words," she said. "It took my whole life away."
Ali, a Shiite, was a 33-year-old teacher and also a volunteer policeman.
They used to send him on patrol in dangerous areas, Madya said. "He used to get scared, say, 'I hope the violence will end.'"
His brother Hossam said Ali had just started his evening shift on June 11 in his neighborhood of Kadhimiya when a suicide bomber struck one of the city's dozens of checkpoints. Ali was badly injured and died before he could be taken to hospital.
Ali had two sons. Three-year-old Hasan is starting to understand his father isn't coming home.
Ali's wife said she told him that his father has gone to the heavens. Hasan answered that his dad is flying with the birds.
Since the rapid advance of Sunni ISIS extremists, the death toll in Baghdad has soared back to the worst days of the sectarian bloodshed in the war.
"I used to lean on my sons, Ali to my left and Hossan to my right," Madya said. "But I am broken now that one has been taken away from me."
Another suicide bomber struck the Kadhimiya neighborhood again Monday, killing another seven people.
Attacks are on the rise, and one Sunni resident told us the difference between the last sectarian war and now is that there are no longer U.S. troops to keep both sides apart.
Thanks for reading CBS NEWS.
Create your free account or log in
for more features.