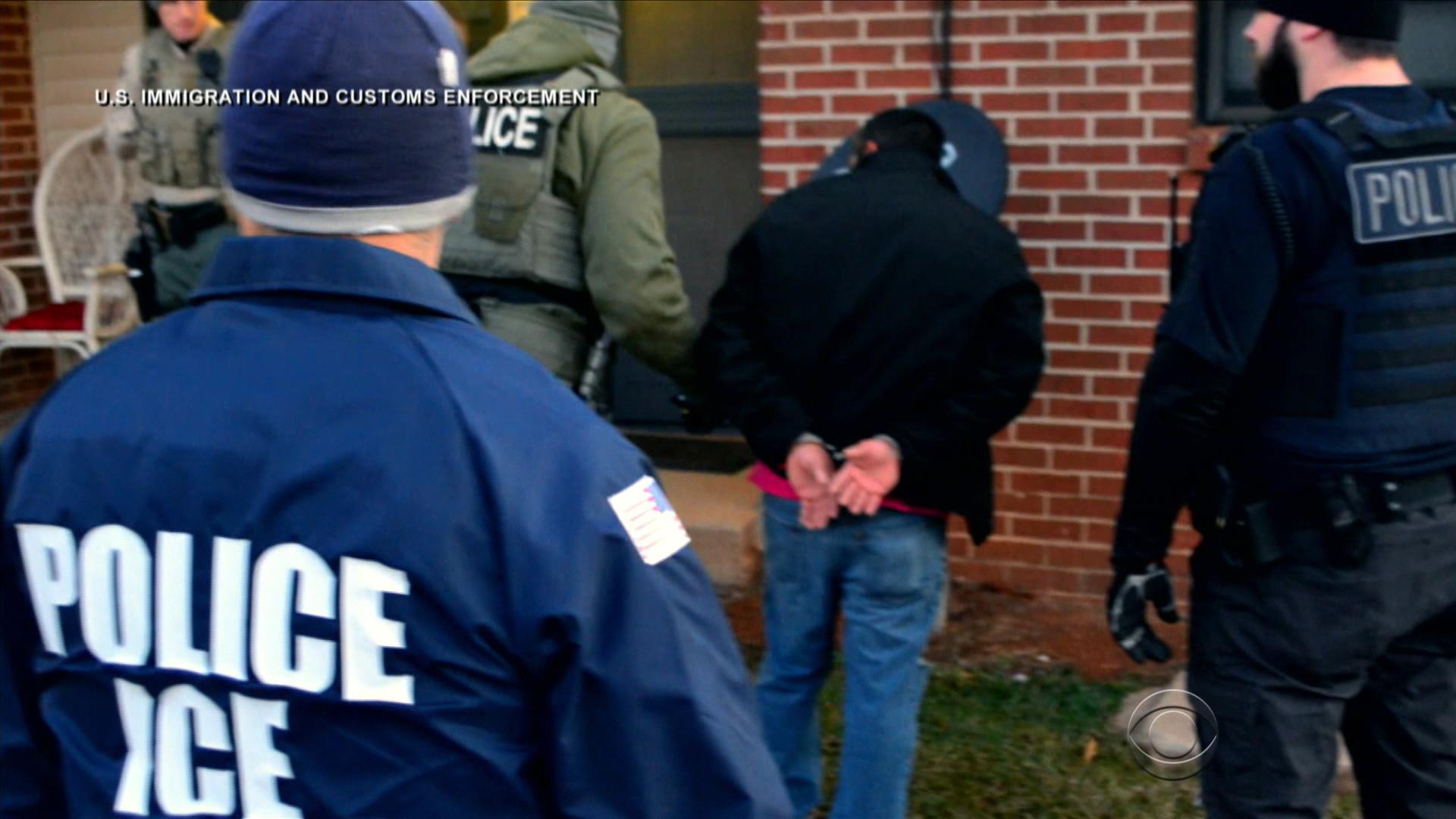 Immigration agents carry out raids in several U.S. cities
LOS ANGELES -- Agents from Immigration and Customs Enforcement (ICE) have conducted sweeps in several cities this past week. Officials say they're rounding up illegal immigrants who have committed crimes.
From New York City to Los Angeles, activists are speaking out against immigration raids across the country. Photos from an operation in Atlanta show agents arresting alleged immigration fugitives and criminals.
In Texas, video on social media showing a man being detained by an ICE agent in front of a fast food restaurant sends a chilling message, according to Austin City Council Member Delia Garza.
"The video I saw this morning was a man on his knees at a Whataburger," Garza said. "That is a very horrible optic thing for families to see, for children to see."
Agents arrested 161 immigrants in Los Angeles this week. The vast majority had criminal convictions and outstanding deportation orders -- a targeted operation that is not a response to President Trump's crackdown, according to David Marin, the director of the ICE office in Los Angeles.
"This operation was in the planning stages before the administration came out with their current executive orders," Marin said.
On Friday, Homeland Security Secretary John Kelly tried to set the record straight at the border in San Diego
"First of all, they're not rounding anyone up," Kelly said. "The people that ICE apprehend are people who are illegal and then some."
Earlier this week, Kelly told Congress that under the Obama administration, immigration agents expressed frustration that they were not able to do their jobs and morale was low.
"I bet if you watch the morale issue, you'll be surprised going forward," Kelly said.
Los Angeles Mayor Eric Garcetti is now asking ICE for greater transparency about ongoing operations. Los Angeles is one of many cities across the country with police departments that have said they will not enforce federal immigration laws.
Thanks for reading CBS NEWS.
Create your free account or log in
for more features.