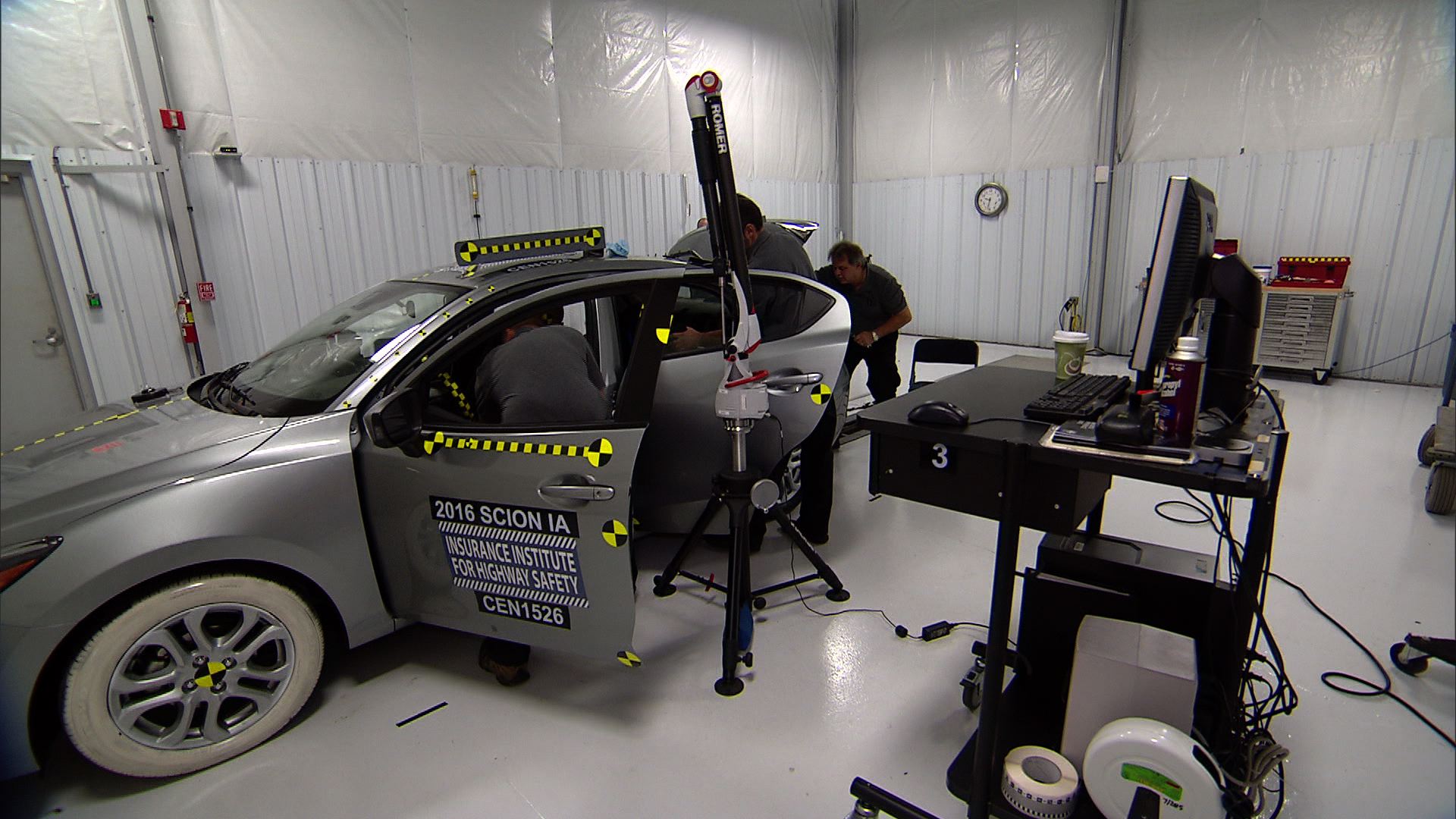 IIHS tests state-of-the-art crash prevention tech
New safety technology sweeping the auto industry is also changing crash tests. At the Insurance Institute for Highway Safety (IIHS) the focus is now on preventing collisions, and the organization has a newly-expanded center that's testing the tech, reports CBS News correspondent Kris Van Cleave.
"Technology that's available to us today that was not available 30 years ago is making it possible to focus on crash avoidance," IIHS executive vice president and chief research officer David Zuby said.
Fourteen vehicles with auto-brake technology to avoid a front end collision have just earned a "superior" ranking.
In a report released Wednesday, the 2016 Acura MDX and RLX, BMW X3, Mazda CX-5, as well as the 2015 Mercedes CLA, C and E-class vehicles scored the highest.
The institute tested the cars at 12 to 25 mph.
Driving directly at the target was a little unnerving, Van Cleave said, but the car abruptly stopped itself just short of the obstacle in the road.
The institute says about half of new 2015 vehicles have available front-crash-prevention technology and roughly 1 in 4 have available auto braking.
"They are potentially game changing technologies," Zuby said.
To evaluate those potential game changers -- like adaptive headlights that can allow a driver to see even more of the road -- the institute is investing up to $30 million to build a new, covered test track that can be used year round, expand another outdoor track and buy new equipment.
The new facilities open next month as ever-smarter cars increasingly work to keep themselves out of a crash.
"If the automatic emergency braking system intervenes and prevents the crash, then airbags are there for another day," Zuby said.
Crash detection and avoidance technology is standard in some models, including entry level vehicles, but can be a pricey option in other cars, including some luxury vehicles. The institute says it has reduced crashes by 14 percent compared to the same models without it.
Thanks for reading CBS NEWS.
Create your free account or log in
for more features.