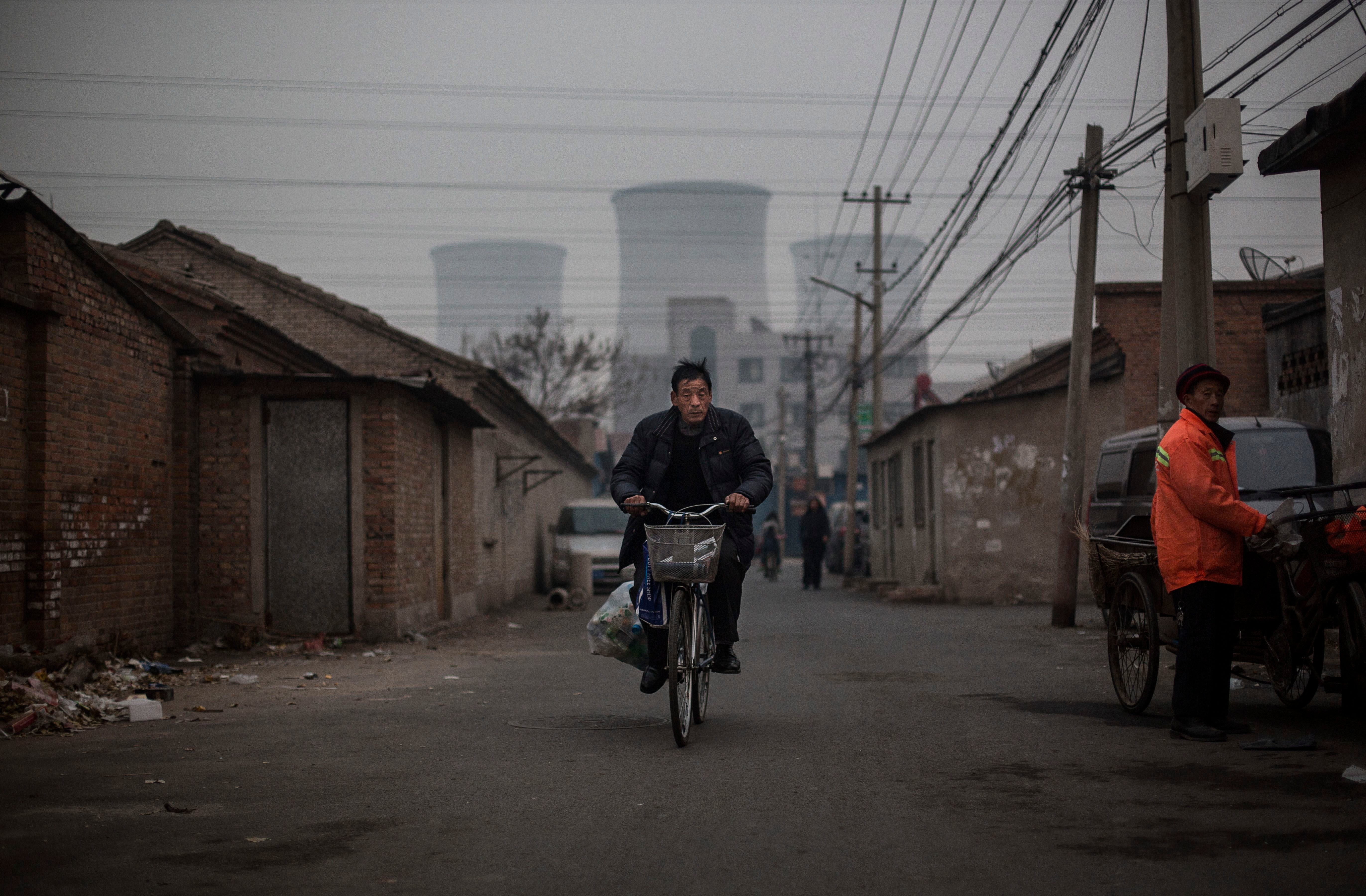 Report: World can cap emissions by 2020 without harming economy
The goal of peaking greenhouse gas emissions to combat climate change could be achieved as early as 2020 with very little economic pain and no new technological fixes, according to a new report released Monday.
The report, from the International Energy Agency (IEA), an international organization promoting affordable and sustainable energy solutions, suggests tackling the emissions mostly from the burning of fossil fuels could be done with five changes in the energy sector - some of them under way and others that have long been resisted especially in the developing world.
It calls for increasing energy efficiency in the industry, buildings and transport sectors; reducing the use of the least-efficient coal-fired power plants and banning their construction; increasing investment in renewable energy technologies in the power sector from $270 billion in 2014 to $400 billion in 2030; gradually phasing out of fossil-fuel subsidies to end-users by 2030; and reducing methane emissions in oil and gas production.
The report comes just a few months before global leaders are set to descend on Paris to negotiate a new climate treaty. Set to take effect in 2020, an agreement at COP21 would be the first where both rich and poor countries pledge to limit their emissions of greenhouse gases that scientists say are raising global temperatures.
The goal is to keep temperatures below 2 degrees C (3.6 degrees F) over what they were in pre-industrial times. To do that, the IEA said world leaders must tackle emissions from the energy sector, which are double all other sources.
"Any climate agreement reached must have the energy sector at its core or risk being judged a failure," said IEA Chief Economist Fatih Birol. "Climate pledges submitted for COP21 are an important first step to meeting our climate goal, and our report shows that they will have a material impact on future energy trends."
The IEA is hopeful that its proposal could be used as a road map for countries to increase their level of ambition ahead of the Paris talks. Several big emitters - namely Japan and China - are still finalizing their pledges.
Until now, an assessment of pledges either submitted or promised from countries that make up two-thirds of energy-related emissions shows their promised cuts "fall short of the major course correction required to meet the 2 degrees C goal."
Based on the proposals from those countries, the report found that global energy related emissions would slow, but not reach a peak by 2030.
Still, Birol said the momentum is building for a deal that would cap emissions and there are signs that global leaders are coming to understand that cuts in emissions don't have to come at the expense of economic growth.
"For example when I look at what happened last year, it gives me more hope that we are maybe on the right track," Birol told CBS News. "For the first time in 40 years, emissions did not increase while global economy grew 3 percent - handsome growth."
Several of the IEA proposals - such as reducing the dependence on coal or investing heavily in renewables - echo trends that are well underway. There is already a global push led by the United States to shift away from coal and investment into renewables has reached record levels in recent years, led by the growth of solar and wind.
The Obama Administration, for example, has already proposed tackling methane emissions from the oil and gas sector and its Clean Power Plan would go after coal-fired power plants as part of its bid to reduce emissions from the power sector 30 percent by 2030 from 2005 levels.
Tackling coal pollution will be harder for China and India, two of the world's top emitters. Together, they are world's top coal importers and have shown little inclination to shift away from coal as a key ingredient to powering their growing economies. Cutting fuel subsidies in the developing world has also proven difficult, since doing so risks sparking political unrest.
But Birol emphasized the IEA is not calling for a blanket ban on all coal-fired power plants, just the ones which are most inefficient. Improving the efficiency of plants in South Asia by just 2 percent, he said, would save the amount emissions almost equal to the cuts pledged by the United States.
United States, the world's second biggest emitter, has offered to reduce emissions by between 26 percent and 28 percent by 2025, compared with 2005 levels.
"The developing world wants to grow. They want to bring electricity to their people," Birol told CBS News, adding that 300 million today in India don't have access to electricity.
"Coal is one of the cheapest options," he said. "We do not say absolutely no to all kind of coal fired power plants. We know the difficulties of the development world. There is need to have them on board for a meaningful global agreement therefore what we say."
Along with tackling the energy sector, the IEA report put out several key components it suggested should be in the Paris agreement. Among them are commitments for an early peak in global energy-related emissions, a long-term emissions goal, a mechanism to review national climate targets on a regular basis and a system for tracking achievements in the energy sector.
"As IEA analysis has repeatedly shown, the cost and difficulty of mitigating greenhouse-gas emissions increases every year, time is of the essence," IEA Executive Director Maria van der Hoeven said. "It is clear that the energy sector must play a critical role if efforts to reduce emissions are to succeed. While we see growing consensus among countries that it is time to act, we must ensure that the steps taken are adequate and that the commitments made are kept."
Thanks for reading CBS NEWS.
Create your free account or log in
for more features.