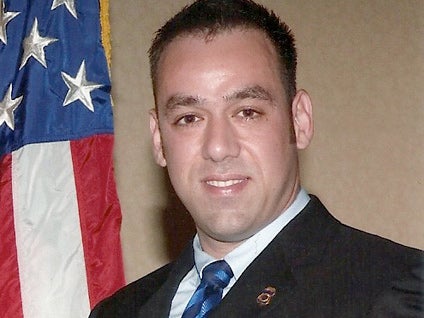 ICE agent's family files wrongful death claim against Justice Dept.
CBS News has learned that the family of ICE Special Agent Jaime Zapata has filed a claim for wrongful death against the Justice Dept. and other federal agencies. Zapata was gunned down by suspected drug cartel members in Mexico in Feb. 2011 with weapons later linked to an ATF case in the Texas area. Joining the claim is Zapata's surviving partner in the attack: Victor Avila.

In an interview last November, Zapata's family told CBS News they feel that U.S. law enforcement could have stopped the sale of a gun used to kill their son. CBS News obtained law enforcement records that show the gun that killed Zapata came from the U.S., and the suspects who allegedly trafficked it had been under law enforcement's watch for months in Dallas but weren't arrested.

In February, CBS News learned a second weapon used in the Zapata attack was also linked to an ongoing case under the Bureau of Alcohol, Tobacco and Firearms.

The Justice Department has said ATF "was not aware of" the suspect's purchase of the gun that killed Zapata when it happened, and that answering further questions would jeopardize the investigation.

Related: Second gun used in ICE agent murder linked to ATF undercover operation
Murdered U.S. agent's family wants answers
Thanks for reading CBS NEWS.
Create your free account or log in
for more features.