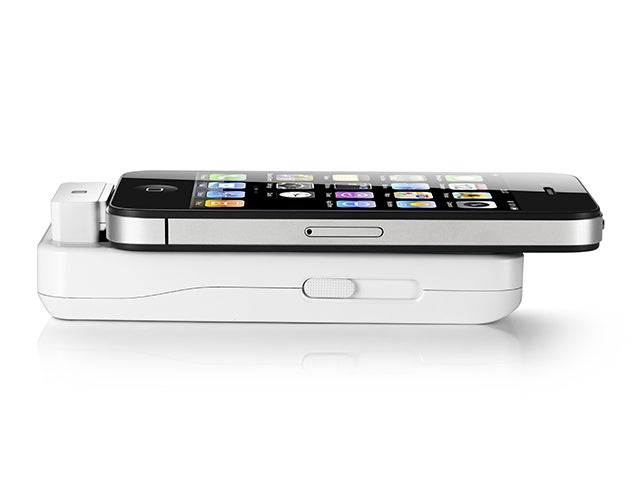 How to turn your iPhone into a projector
(MoneyWatch) For many people, the days of booking a conference room equipped with an overhead projector so you can display content from your laptop are over. Increasingly, you need to show off documents on the go -- away from the home office, and maybe not even on a laptop at all, but rather on your phone or tablet.

One solution? Turn your iPhone into a portable projector.
The ipico Hand-held Projector is a cool piece of hardware. Weighing less than 4 ounces and roughly twice as thick as an iPhone, it easily slips into your bag or pocket. Connect your iPhone to the projector via a pop-up docking port, and it can beam the iPhone's display on a nearby wall. The image can be as small as 5 inches or as large as 50 inches, and the 960-by-540 pixel output is surprisingly good for many kinds of content.
Unfortunately, the projector doesn't simply reproduce whatever's on the iPhone's display, like a traditional projector would do. Instead, you need to run the ipico app, which lets you choose specific kinds of content. You can play videos stored on your iPhone, for example, as well as photos, YouTube videos, Facebook and websites.

It's with websites that ipico starts to become really useful for business. Navigate to Google Docs, for example, and you can display any of your Google documents on the wall from your phone.
Another useful function for the ipico: You can project the iPhone's camera, which means you can use it to project a close-up view of hardware or paper documents -- handy for a live demo before a large audience.
The ipico Hand-held Projector costs $129 and works with phones older than the iPhone 5 (such as the 4s, 4 and 3GS. It comes with a short USB cable for charging the integrated Li-Ion battery. The company says the battery is good for about 90 minutes of run-time.
Thanks for reading CBS NEWS.
Create your free account or log in
for more features.