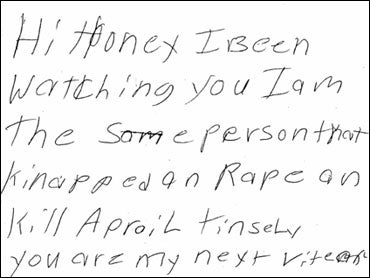 How to Save Money on Printer Ink
Hewlett-Packard last week reported a 13 percent decline in its most recent quarter in sales of supplies, mostly printer ink. While I wish HP the best in its economic recovery efforts, I'm hoping it can turn its own ink from red to black without extracting too much green from people who use its printers.
Printer ink is one of the most expensive liquids on the planet. Ink is sold by the milliliter, but if you do the math, you'll find it costs thousands of dollars per gallon. My goal is to use as little of that precious liquid as possible.
One way to save money on ink is to get generic cartridges or have your cartridges refilled. Printer manufactures will tell you that this will yield poor results and might even damage the printer, but a lot of people do it without any ill effects.
Walgreens pharmacy, which refills some but not all cartridges, has a Web page that claims it can safely refill a cartridge four to six times, more in some cases. The site also claims that federal law prohibits manufacturers from voiding warranties because of third-party ink refills.
There are also kits you can buy to inject new ink into old cartridges.
I have to admit that I've never refilled an ink cartridge. I once tried to refill a laser toner cartridge. It was a disaster. I wound up with tiny particles of toner all over my office. I have, however, had toner cartridges professionally refilled and the results were fine.
But even if you prefer buying new cartridges from your printer maker, there are plenty of ways to save money on ink.
First, consider the cost per page when you're buying a new printer. Most printer makers will give you an estimate either of the price per page or the number of prints you'll get from a cartridge or set of cartridges, so you can check the price of cartridges and do your own math. The cost varies greatly - from as little as 2 cents per page to as much as 20 cents. These estimates are usually based on 4 percent to 5 percent coverage of the printable area. But like those EPA gas economy claims, "your mileage may vary."
Beware - cheaper printers are often more costly to operate than more expensive ones. For example, at $39.99, HP's DeskJet D1660 printer seems like a great deal. But the ink cartridge combo pack used on that model costs $31.99 and yields approximately 200 black pages or 165 color pages. That comes to 16 cents a page for black ink and nearly 20 cents for color.
But the extended black cartridge used on HP's $179.99 HP Officejet Pro 8000 Wireless Printer, costs $35.99 and yields 2,220 pages for a cost of under 1.7 cents a page, a 90 percent savings on ink. Color printing on that model is also a lot less expensive than on the cheaper printer.
The more expensive printer is not only faster and more durable, but it's also cheaper in the long run if you do a lot of printing. Plus, you won't need to change cartridges as often and it's better for the environment because it won't use as many cartridges. The Web site Printer.com has a handy interactive tool that estimates the total cost of printer ownership over 5 years.
Another tip: Just as there are ways to drive economically, there are ways to operate your printer to use less ink per page.
The drivers for all ink jet printers give you choices for the speed and quality of your prints. Economy or draft mode uses less ink and usually prints a lot faster. Since a great deal of printing is for internal consumption - proofing documents or sharing them with co-workers or family members - it might make sense to set the default for economy or draft and use "normal" or high-quality mode only when printing glossy photos or documents that need to make a good impression.
One easy way to save ink, paper and time is to only print the section of the document you need. This is especially true with Web pages, which can sometimes take up many pages when printed. When printing in Internet Explorer or Firefox, select the section you want to print and, on the print range section of the print dialogue box, click selection. This works with Microsoft Word and some other programs, too.
Another way to save is to reduce the size of your print job. Microsoft Word, for example, allows you to print up to 16 pages per sheet. Unless you plan to read with a strong magnifying glass, I wouldn't go that far, but two or four pages per sheet might be OK for proofing a document.
And, finally, you can make a big impact by not printing documents unless it's necessary. If your goal is to preserve them, you can store them on disk and back them up on the Internet. One trick is to e-mail them to a Yahoo, Gmail or Hotmail account.
Thanks for reading CBS NEWS.
Create your free account or log in
for more features.