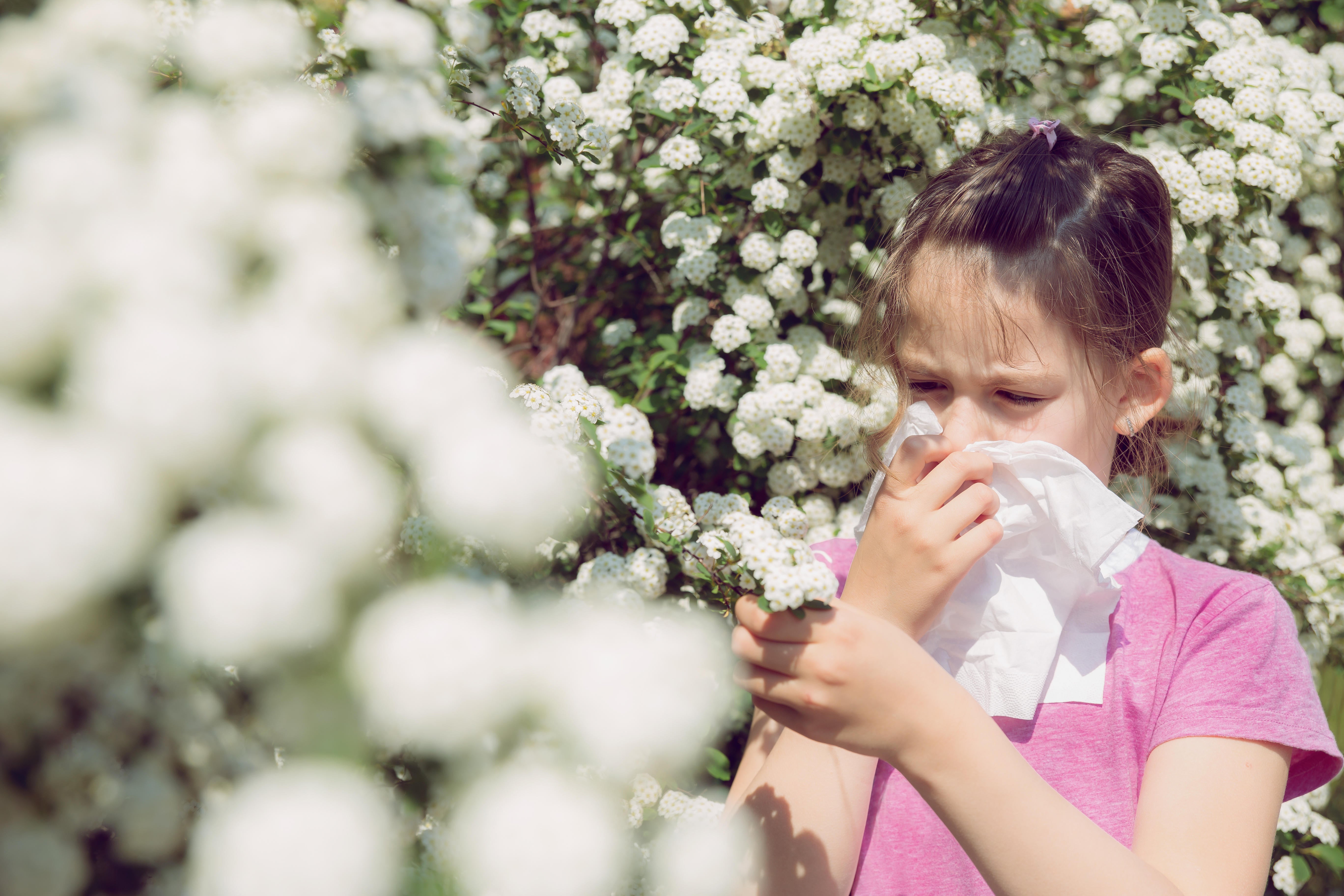 How to pick the right allergy medicine for kids
Warmer days, blooming flowers, and itchy eyes — the first signs of spring are officially here.
As allergy kicks into high gear, many parents will be searching for ways to ease their children's symptoms like sneezing, coughing and congestion.
But it's not an easy problem to solve, and new research from C.S. Mott Children's Hospital finds many parents struggle with choosing the right allergy medicine for their children. Dosing, labeling, and a seemingly endless array of options are some of the things that can make picking the right medicine complicated, the research suggests.
"Parents often face an overwhelming selection of allergy medicine without clear guidelines on how to choose the right one for their child," says poll co-director and Mott pediatrician Gary Freed, M.D., M.P.H. "Some parents may be picking allergy medication based on their interpretation of different advice they've heard, which may not always be accurate."
Freed and his team surveyed more than 1,000 parents of children ages 6 to 12 from across the country. Parents were asked about their experiences with giving children over-the-counter allergy medicines. Over half had given allergy medicine to their child in the past year.
About 85 percent of parents who had given their children allergy medication used a medicine that was already in their house, with 1 in 5 not checking the expiration date first.
"It's really important for parents to always check the expiration date before giving kids medicine," Freed told CBS News. "It's not dangerous for them to take it if it's out of date. It just may not be as effective."
The results also showed that 21 percent of parents said they have a hard time figuring out the right dose of allergy medication to give to their kids.
While most parents used allergy medication specially labeled for children, 1 in 7 had given their child over-the-counter allergy medicine labeled for adults. A third of those using adult medications gave their child the recommended dose for adults, while two-thirds gave a partial adult dose.
Parents should be mindful of dosing, Freed says, because doses greater than those recommended for children can result in more severe side effects.
When choosing allergy medications for kids, he suggests reading the ingredients on the box and choosing a product that matches the child's symptoms. For example, antihistamines can help with runny nose and itchy eyes while decongestants help relieve a stuffy nose.
He also suggests buying the least expensive option. "It's really almost always the same medicine," he said. "The only time it's different is that some medicines are non-sedating which means they won't make children drowsy and tired. Those may cost a little bit more and parents just need to decide if it's worth it or not."
Finally, Freed says if parents have any questions about allergy medication choices for their kids, their best bet is to consult their pediatrician.
Thanks for reading CBS NEWS.
Create your free account or log in
for more features.