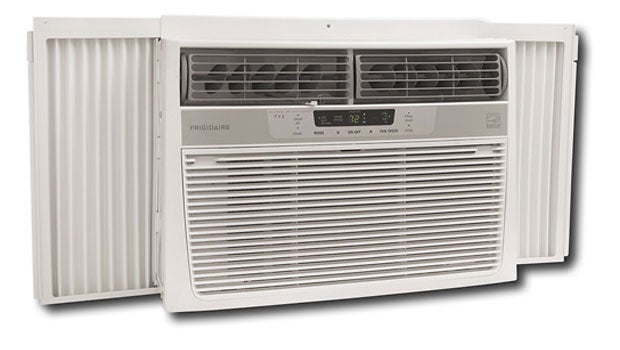 How to buy a portable air conditioner
(CBS) - We were in denial about our air-conditioning needs at first. We've had such an inconsistent spring - it left us wondering if we'll have a mild summer. Maybe we won't need that portable air conditioner after all?
Then, Memorial Day weekend hit. (What was the weather like in your neck of the woods?) In New York City, the temperature went past 80 degrees. Hello heat! Now what?
My boyfriend and I sweltered in our apartment for one night. Then, we tried the Honeywell QuietSet 8 Speed Tower Fan - anything to keep us from those scary summer electric bills after you have the air conditioner blasting for hours on end. We had such high hopes, but found ourselves sweating bullets regardless. That super-fan, as sweet as it is, didn't cut it. Thanks, humidity.
We decided to surrender to buying an air conditioner, but first, we needed guidance. If we're going to make the investment of $200+, we better get this right. No returns, no regrets, no buyer's remorse, please. So we followed these tips:
Size matters
The BTU is a number used to describe the energy content of fuels - how powerful it can heat or cool. Mike Rogers, vice president of GreenHomes America, says, "Taking a bigger is better approach to air conditioner shopping is a common mistake." In order to sufficiently cool a room, your air conditioner has to be strong enough to handle the area. If you buy one that's too strong, you could be wasting money. If you buy one that is too weak, then you won't be cooling efficiently. Visit the Air Conditioning Calculator on HomeDepot.com to estimate your BTU needs.

Convenience counts
If you're renting, don't get a fancy built-in air conditioner. Instead, go with a window unit. They're cheaper and easier to install.

There are also these cool portable air conditioners on the market. They're the ones that come with large tubes but the unit itself stands on its own. They're slightly more expensive because they're even easier to install than window units, and there isn't that fear that your A/C might fall on someone if installed improperly. They're "portable" because you can kind of wheel them around - not too far though. The tubes aren't that long. The snag? They take up valuable space in the room. They're the size of a large garbage can.

Thermostats and timers are worth the splurge

Although units with temperature and fan speed options might cost more, at the end of the day, you'll get the bang for your buck. "Look for units that allow you to program specific settings for different times of the day or night," advises Rogers. "This will allow you to conserve electricity and fine-tune comfort levels in your home.
Reach for the stars

... as in, the ENERGY STAR. An ENERGY STAR distinction on air conditioners means the product meets efficiency guidelines by the U.S. Environmental Protection Agency. In other words, that air conditioner will save you money on your utility bills and reduce greenhouse gas emissions, says Rogers.

Read reviews
As always, do your research. Don't forget to visit Consumer Reports for their recommended brands and models. And, check out user reviews to see who's happy with their units.
So what did we end up getting? After all the research, we went with the Frigidaire 12,000 BTU Window Air Conditioner (pictured) in white for $299.99. We installed it in the hallway window to cool all 650 square feet of my cozy Manhattan apartment. So far, so good. Now let's just hope that first summer electric bill doesn't shock us.
Thanks for reading CBS NEWS.
Create your free account or log in
for more features.