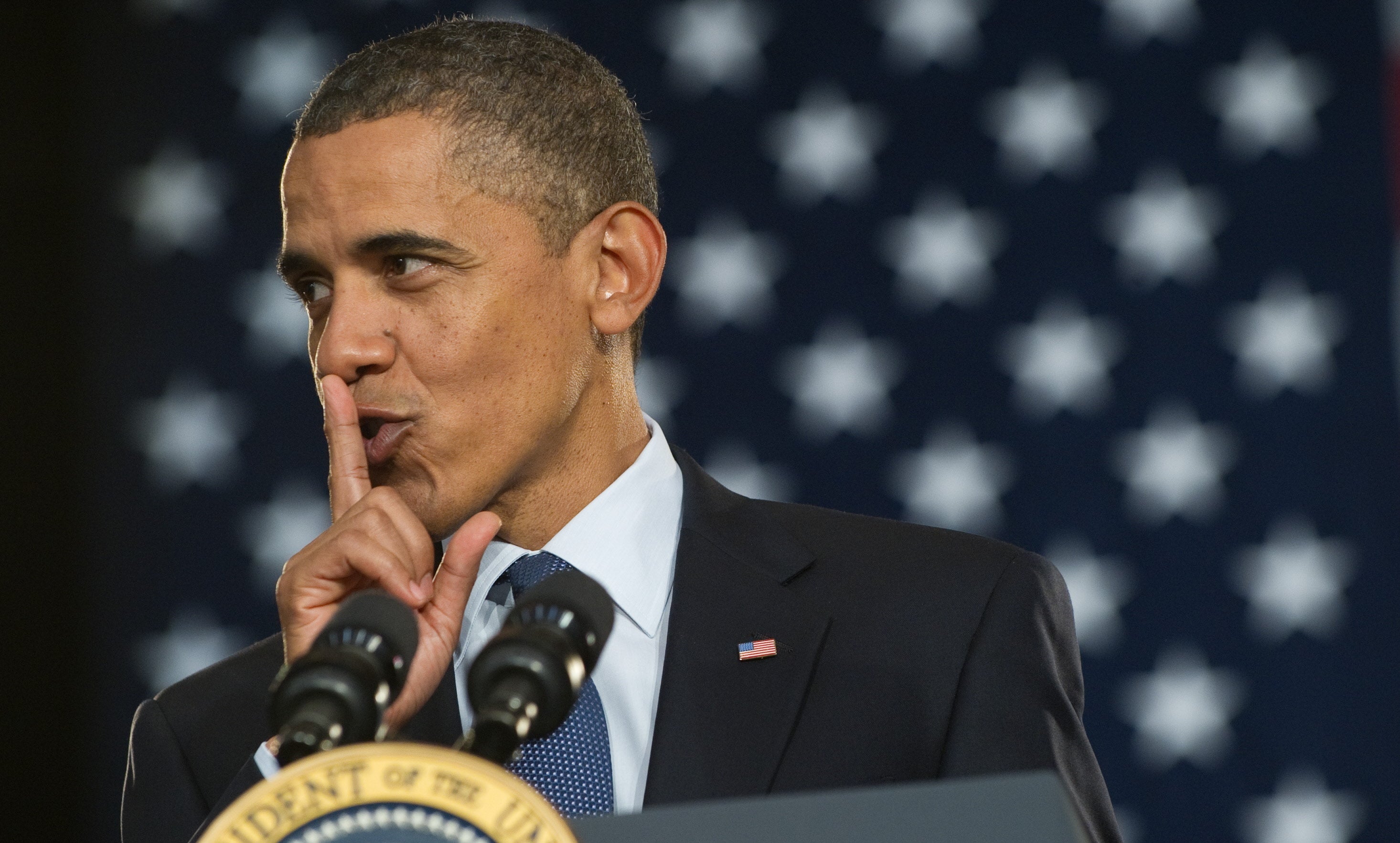 How much do Obama's fundraising trips cost? Mum's the word
From the way the White House vehemently refuses to disclose information on the costs of presidential political travel and calculations on reimbursing the government, you might think they were state secrets.
As President Obama embarks Thursday on a three-day Democratic fundraising trip to California, the White House again refuses an umpteenth request from CBS News for the political travel information.
"As in other administrations, we follow all rules and regulations to ensure that the DNC or other relevant political committee pays what is required for the president to travel to political events," said White House spokesman Eric Schultz.
But repeated requests are turned down for a breakdown of the costs and an explanation and specific examples of how the White House calculates how much is paid by taxpayers and how much must be reimbursed to the government by the Democratic National Committee or others.
There's absolutely nothing in the information related to national security. It wouldn't do ISIS a bit of good if it got hold of the information.
Very simply, the White House doesn't want to disclose the material because it might be embarrassing and would draw lots of criticism, which Mr. Obama can do without.
The White House is right that its predecessors also refused to divulge official information on the costs of presidential political travel. CBS News has been seeking the data since the beginning of the Clinton administration.
But the brick wall erected around that information by Mr. Obama's White House, flies in the face of his oft-stated commitment to transparency and open government.
"Citizens rightly demand more responsiveness, more openness, more transparency, more accountability from their governments," lectured Mr. Obama last month to world leaders at the United Nations General Assembly.
"We pledge to be more transparent at every level -- because more information on government activity should be open, timely, and freely available to the people," the president said three years earlier in remarks at the Open Government Partnership.
"Strong civil societies that hold governments accountable; and governments that are transparent and responsive to their citizens. This is what makes a democracy," he said in 2011 in a speech in Santiago, Chile.
"One of the most fundamental values we hold as Americans is that our government ought to be open and transparent; that it ought to be of the people, by the people, and for the people," asserted presidential candidate Barack Obama in 2008.
"I'll make our government open and transparent so that anyone can ensure that our business is the people's business," he vowed in that campaign speech in Billings, Montana.
Because the White House wishes to spare itself criticism about the high costs to taxpayers of presidential political travel and the minor amounts reimbursed to the government, it ignores - with Mr. Obama's approval - his publicly stated commitments to openness and government transparency.
Under Federal Election Commission (FEC) rules, the government must be reimbursed for parts of presidential political travel.
"When a trip is for political or unofficial purposes, those involved must pay for their own food and lodging and other related expenses, and they must also reimburse the government with the equivalent of the airfare that they would have paid had they used a commercial airline," states the Congressional Research Service in a 2012 analysis of "Presidential Travel: Policy and Costs."
But without official numbers from the White House, it's not possible to check whether it's in full compliance of FEC rules on reimbursement.
Further, when a presidential trip includes both political and official appearances, the White House is permitted to prorate the reimbursable costs.
In 1982, then-White House Counsel Fred Fielding drafted a memo on calculating reimbursable costs of presidential political travel. It allows the White House to offset political costs by scheduling one or more "official" event on the same trip. This White House and its predecessors have made the offset a routine practice.
In fact, on the three-day Democratic fundraising trip to California that begins Thursday, Mr. Obama will do an "official" event before his first fundraiser. He'll stop by the Cross Campus workspace in Santa Monica to discuss the economic environment with entrepreneurs and members of start-up businesses.
But because the White House doesn't make its calculations public, there's no way to tell how much it offsets the reimbursable costs of the trip which includes airfare, lodging and meals.
FEC records show numerous payments by the Democratic National Committee to a unit called "White House Airlift Operations," but there's no explanation of what the payments are for and who calculated how much they should pay.
And it wasn't the DNC that pledged unprecedented openness and transparency. It was Mr. Obama. He has taken some actions to fulfill that pledge - but it has yet to apply to the books on his political travel costs.
Thanks for reading CBS NEWS.
Create your free account or log in
for more features.