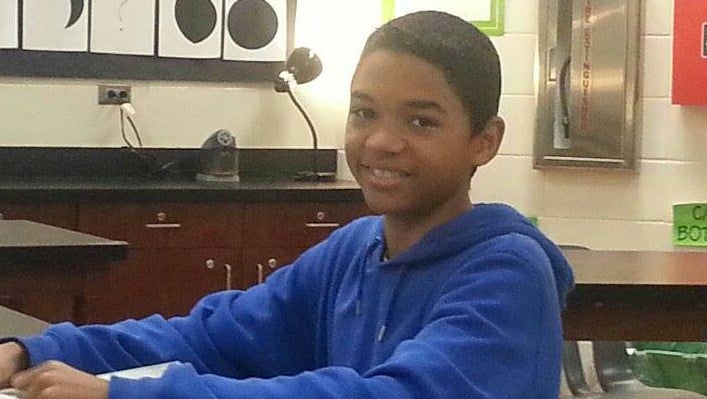 Houston teen stricken with brain-eating amoeba
A 14-year-old boy is in critical condition at Texas Children's Hospital battling a rare brain-eating amoeba, CBS Houston affiliate KHOU reports.
Michael Riley Jr., an honors student who has qualified for the Junior Olympics three times in cross country, is in a medically-induced coma. His family said Monday night he had increased swelling around his brain.
Doctors believe the amoeba entered through his nose and got into his brain when he jumped into a lake at the Sam Houston National Forest on Aug. 13. A week later, Riley developed a fever and headache, and his mother took him to a local clinic. They couldn't find any clear sign of what was wrong, and sent him home, his family said.
But a few days later, his symptoms got worse. He was disoriented, with a fever, severe headache and neck pain similar to symptoms of meningitis. His parents took him to Texas Children's Hospital, where doctors recognized the condition from having recently treated another case in the area. That child didn't survive.
Tests confirmed that Riley had contracted the amoeba Naegleria fowleri, which causes a rare disease, Primary Amoebic Meningoencephalitis (PAM), attacking cells in the brain.
His family says he is now receiving an experimental drug that was flown in from the Centers for Disease Control and Prevention in Atlanta. The CDC says the treatment helped save a 12-year-old Arkansas girl, Kali Hardig, who contracted the amoeba in 2013. She was one of only a handful of patients known to have survived the infection, which is almost always fatal. Three people have died from it in the U.S. this year.
Riley's family recounted his story on a GoFundMe page, and messages of support have been flooding in to the "Miracle 4 Michael" Facebook page. "Sending you hugs and prayers, from one mom's heart to another," one poster said.
While Riley's condition is rare, the amoeba typically lives in warm freshwater and can be found in lakes in the Houston area. It cannot be contracted by drinking contaminated water, only by inhaling it up the nose. To reduce the risk, experts advise keeping your head above water or using nose plugs when you swim in lakes or rivers.
Thanks for reading CBS NEWS.
Create your free account or log in
for more features.