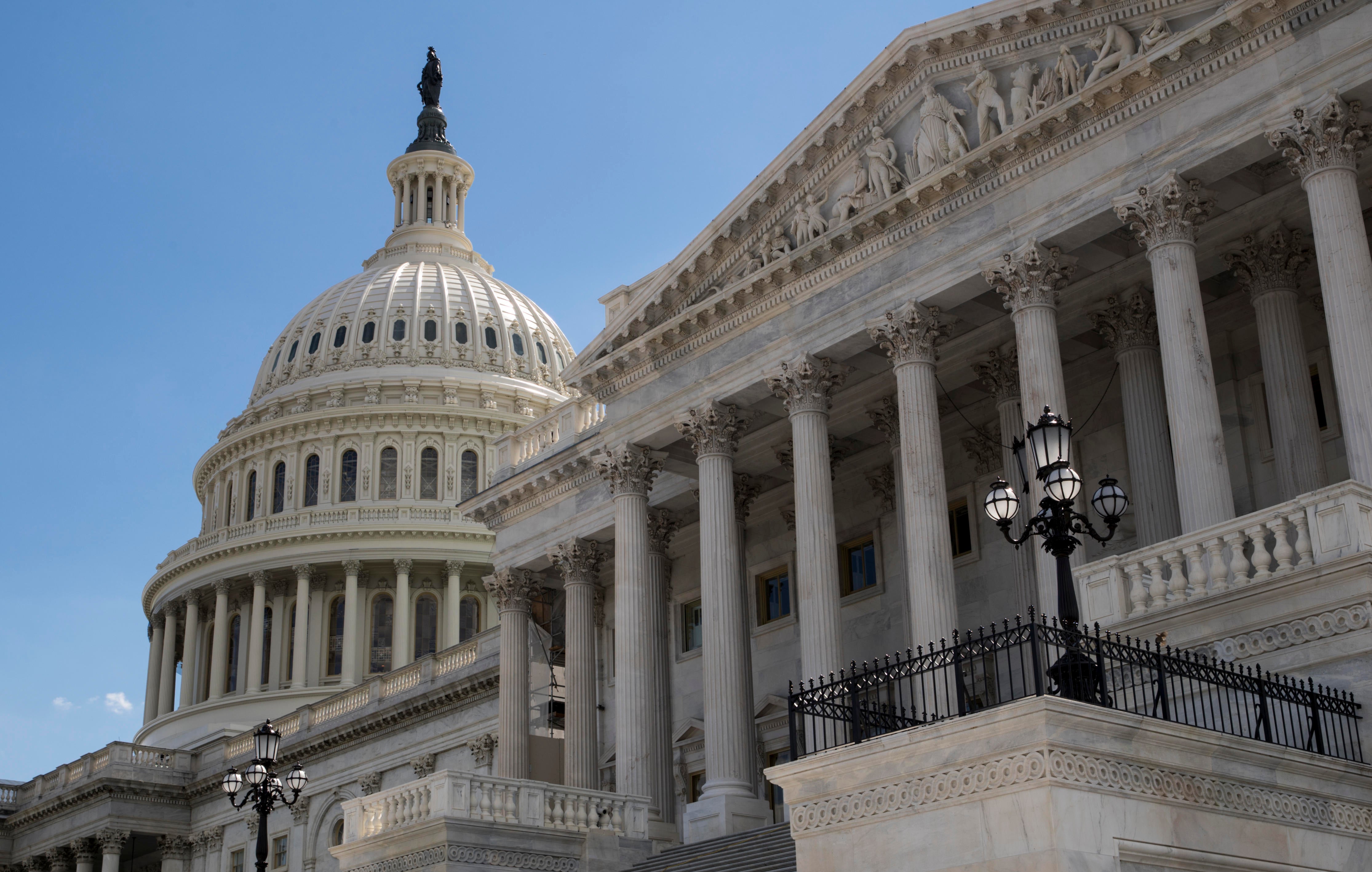 House, Senate reach deal on Russia sanctions, will vote Tuesday
Negotiators from the House and Senate have come to an agreement on Russia sanctions after securing overwhelming support in the Senate but stalling in the House.
House Majority Leader Kevin McCarthy, R-California, announced Saturday morning that a vote on the Russia, Iran and North Korea Sanctions Act would take place Tuesday.
Democratic Whip Steny Hoyer of Maryland has been working for weeks to craft a deal with McCarthy. Hoyer said in a statement that he was "pleased that both parties in the House and Senate have reached agreement on sanctions legislation that will hold Russia and Iran accountable for their destabilizing actions around the world."
"The legislation ensures that both the Majority and Minority are able to exercise our oversight role over the Administration's implementation of sanctions," Hoyer said.
Passage of the bill, which could occur before Congress breaks for the August recess, puts Capitol Hill on possible collision course with President Trump. The White House had objected to a key section of the bill that would mandate a congressional review if Trump attempted to ease or end the sanctions against Moscow. But if the president were to veto the bill, he risks sparking an outcry from Republicans and Democrats and having his decision overturned. The sanctions review was included in the bill because of wariness among lawmakers from both parties over Mr. Trump's affinity for Putin.
Meanwhile in the Senate, Minority Leader Chuck Schumer of New York said in a statement on Saturday that he expects the House and Senate to act on the legislation "promptly."
Schumer added, "Given the many transgressions of Russia, and President Trump's seeming inability to deal with them, a strong sanctions bill such as the one Democrats and Republicans have just agreed to is essential."
Senate Foreign Relations Committee ranking member Sen. Ben Cardin, D-Maryland echoed Schumer's comments, saying in a statement,"A nearly united Congress is poised to send President Putin a clear message on behalf of the American people and our allies, and we need President Trump to help us deliver that message."
Ranking member of the Senate Banking, Housing and Urban Affairs Committee, Sen. Sherrod Brown, D-Ohio, also released a statement on the bipartisan effort, saying, "This tough, comprehensive sanctions bill holds North Korea and Iran accountable for their actions and sends a clear message to Moscow that the United States will not tolerate Russian attacks on democracy - from interference in our elections to aggression in Ukraine."
The Senate originally passed the legislation, which would also impose sanctions targeting Iran's ballistic missile program, in an overwhelming 98-2 vote in mid-June. The House, however, previously said that the measure violated the origination clause of the Constitution, known as the "blue slip" rule, that says that bills that raise revenue for the government can only originate in the House.
Thanks for reading CBS NEWS.
Create your free account or log in
for more features.