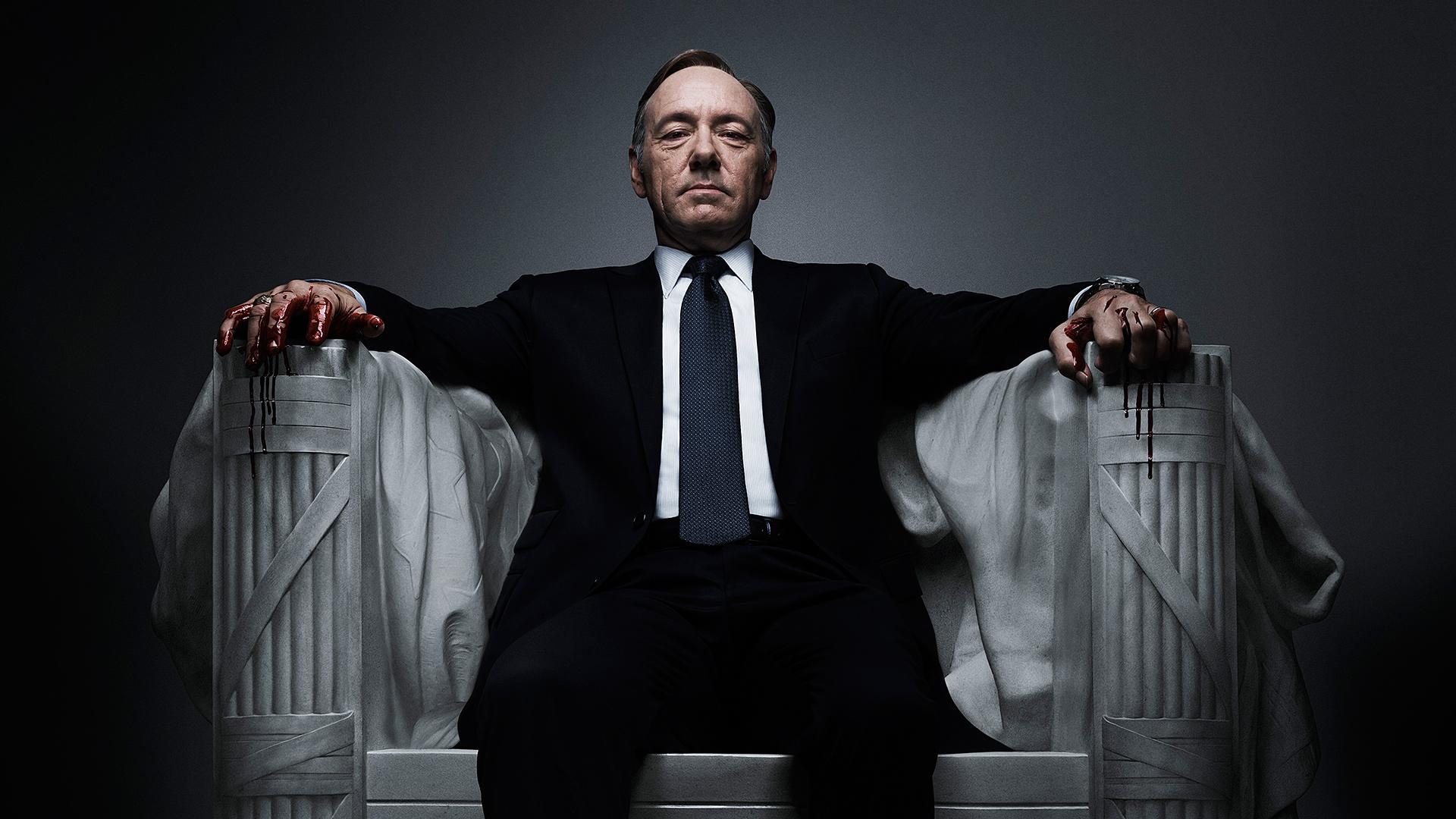 "House of Cards" to wrap after Season 6, Netflix says
Update: Netflix said Tuesday it is suspending production of Season 6; read more.
---
Netflix confirmed to CBS News on Monday that "House of Cards" will end after its sixth season, which is currently in production. The company also said that the decision to end "House of Cards" came months ago and was not a response to Anthony Rapp's recent allegations that Kevin Spacey sexually assaulted him.
On Sunday, BuzzFeed published an interview with Rapp, who's currently starring in "Star Trek Discovery," in which he said that Spacey made a sexual advance on him when he was just 14 in 1986. At the time, Spacey was 26 years old.
Spacey said that he was "beyond horrified" by the allegations, though he said he did not remember the incident. "But if I did behave then as he describes, I owe him the sincerest apology for what would have been deeply inappropriate drunken behavior, and I am sorry for the feelings he describes having carried with him all these years," Spacey said in the statement posted on Twitter. Spacey is the star and an executive producer on "House of Cards."
Spacey's response sparked even more controversy, though, because he also spoke publicly about his sexual orientation for the first time in his statement and said he is gay.
"As those closest to me know, in my life I have had relationships with both men and women," he said. "I have loved and had romantic encounters with men throughout my life, and I choose now to live as a gay man."
A number of celebrities on Twitter said it seemed like Spacey was trying to distract people from talking about his alleged sexual misconduct by coming out. GLAAD president and CEO Sarah Kate Ellis tweeted, "Coming-out stories should not be used to deflect from allegations of sexual assault."
Production for Season 6 of "House of Cards" began earlier this month, reports TVLine. Season 6 is to air in 2018.
"House of Cards" creator Beau Willimon, who stepped away from the series after Season 4, said in a statement that he found Rapp's story "deeply troubling." He tweeted, "During the time I worked with Kevin Spacey on 'House of Cards,' I neither witnessed nor was aware of any inappropriate behavior on set or off. That said, I take reports of such behavior seriously and this is no exception. I feel for Mr. Rapp and I support his courage."
Thanks for reading CBS NEWS.
Create your free account or log in
for more features.