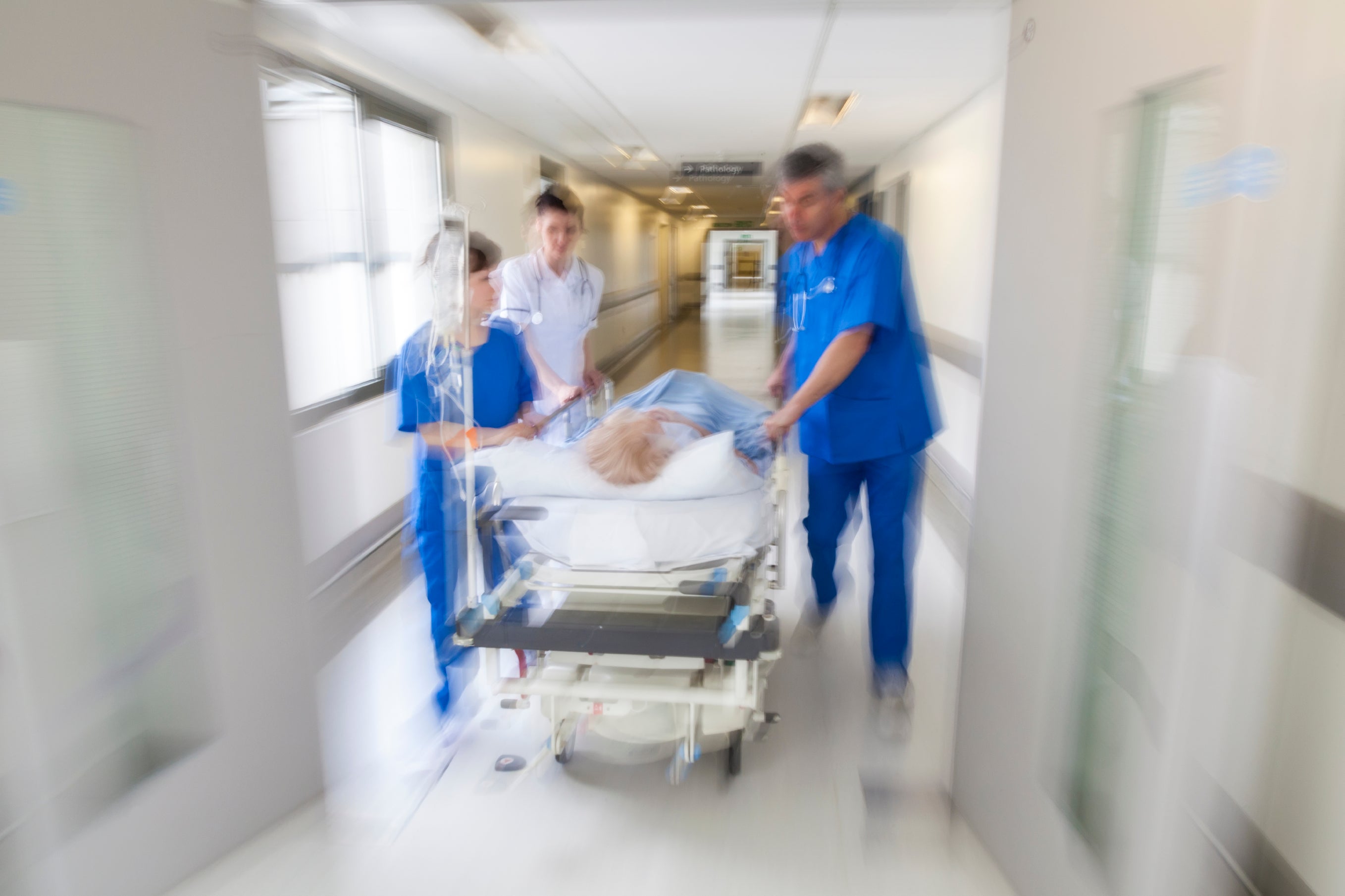 Study: Hospital death risk higher on weekends
Patients have a heightened risk of death when admitted to a hospital on the weekend in several developed countries, according to a recent study. The research, published in BMJ Quality & Safety, supports the so-called "weekend effect" for hospital death rates.
Researchers from England set out to look more deeply into the association between the increased risk of death for patients admitted to the hospital on the weekend as opposed to a weekday -- a link established by previous studies.
Drawing on data from the Global Comparators project, they examined health records from almost 3 million admissions between 2009 and 2012 from 28 hospitals in England, the United States, Australia and The Netherlands. They focused on deaths occurring within 30 days of emergency admission or planned surgery.
The results showed that there was a higher risk of death for emergency admissions on the weekends in three of the four countries. The chance of death was 8 percent higher in 11 hospitals in England, 13 percent higher in five hospitals in the United States, and 20 percent higher in six Dutch hospitals.
While there was no significant variation in the 30-day death risk in hospital admissions among different days of the week in Australia, the researchers found that the weekend effect did exist for deaths within seven days.
When it came to planned surgeries, patients admitted on the weekend were more likely to die within 30 days than those admitted on weekdays in all four countries.
"Another important finding of the study was what they called the 'Friday effect,' which seemed to be particularly dramatic in the Netherlands," CBS News medical contributor Dr. Holly Phillips said. "If you had surgery on Friday your risk of dying was 33 percent higher than if you had the same surgery on Monday."
Though the study did not look into the reasons why the risk of death is higher on the weekend, the authors hypothesized several explanations, including understaffed hospitals with less experienced workers, longer wait periods, and reduced access to test results and diagnostics on the weekend.
While the researchers acknowledge that the number of hospitals studied is relatively small, they say the findings are significant and suggest an international problem.
"Although these results are limited to the small number of participating hospitals, the international nature of our database suggests that this is a systematic phenomenon affecting healthcare providers across borders," they write.
But an accompanying editorial by Professor Richard Lilford and Dr. Yen-Fu Chen of Warwick Medical School warn that the data may not be nationally representative and the overall risk is relatively small.
"Understanding the weekend effect is an extremely important task since it is large at about 10 percent in relative risk terms and 0.4% in percentage point terms," they write. "This amounts to about 160 additional deaths in a hospital with 40,000 discharges per year. But how much of the observed increase results from service failure? And here is the rub, for while a 0.4 percentage point represents a large, potentially scandalous, number of deaths, it is quite a small proportional changes."
Lilford and Chen suggest that future research should focus on examining the causes behind the weekend effect at hospitals rather than simply proving its existence.
Thanks for reading CBS NEWS.
Create your free account or log in
for more features.