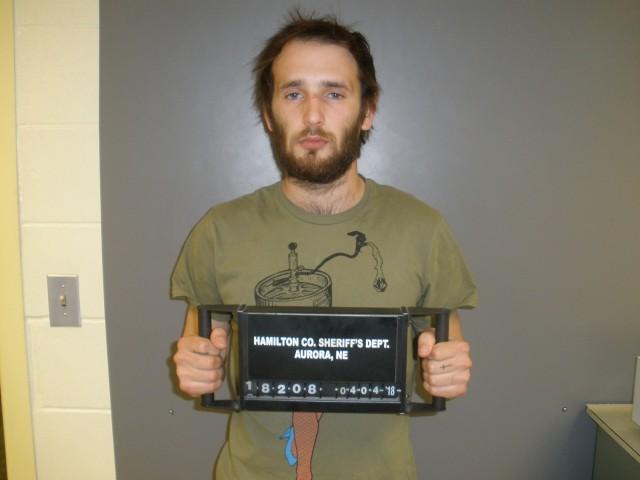 Hopper Penn arrested in Nebraska for drug possession
Hopper Penn, the son of actors Sean Penn and Robin Wright, was arrested and charged with possession of drugs in Nebraska. The 24-year-old actor was traveling with his girlfriend, 26-year-old actress Uma Von Wittkamp.
A Nebraska State Patrol spokesperson said that at approximately 3:45 p.m. on Wednesday, a patrolman pulled over the young actor and Von Wittkamp in a 1992 Volvo for failure to signal, reports ET. After searching the vehicle, authorities say they found 14 grams of marijuana, four amphetamine pills and three grams of psilocybin mushrooms.
Penn was charged with possession of marijuana, and his girlfriend was charged with possession of psilocybin and amphetamine. In Nebraska, possession of drugs is a felony. The couple was taken to Hamilton County Jail in Aurora, Nebraska.
Penn has been candid before about his addiction problems. Last year, in an interview with the Evening Standard, he said he struggled with meth addiction. He also said his father gave him a reality check.
"I was doing a lot of stuff but meth was the main one that brought me down," he said. "I went to rehab because I woke up in a hospital and my dad said, 'Rehab? Or bus bench?' I was like, 'I'll take the bed.'"
Thanks for reading CBS NEWS.
Create your free account or log in
for more features.