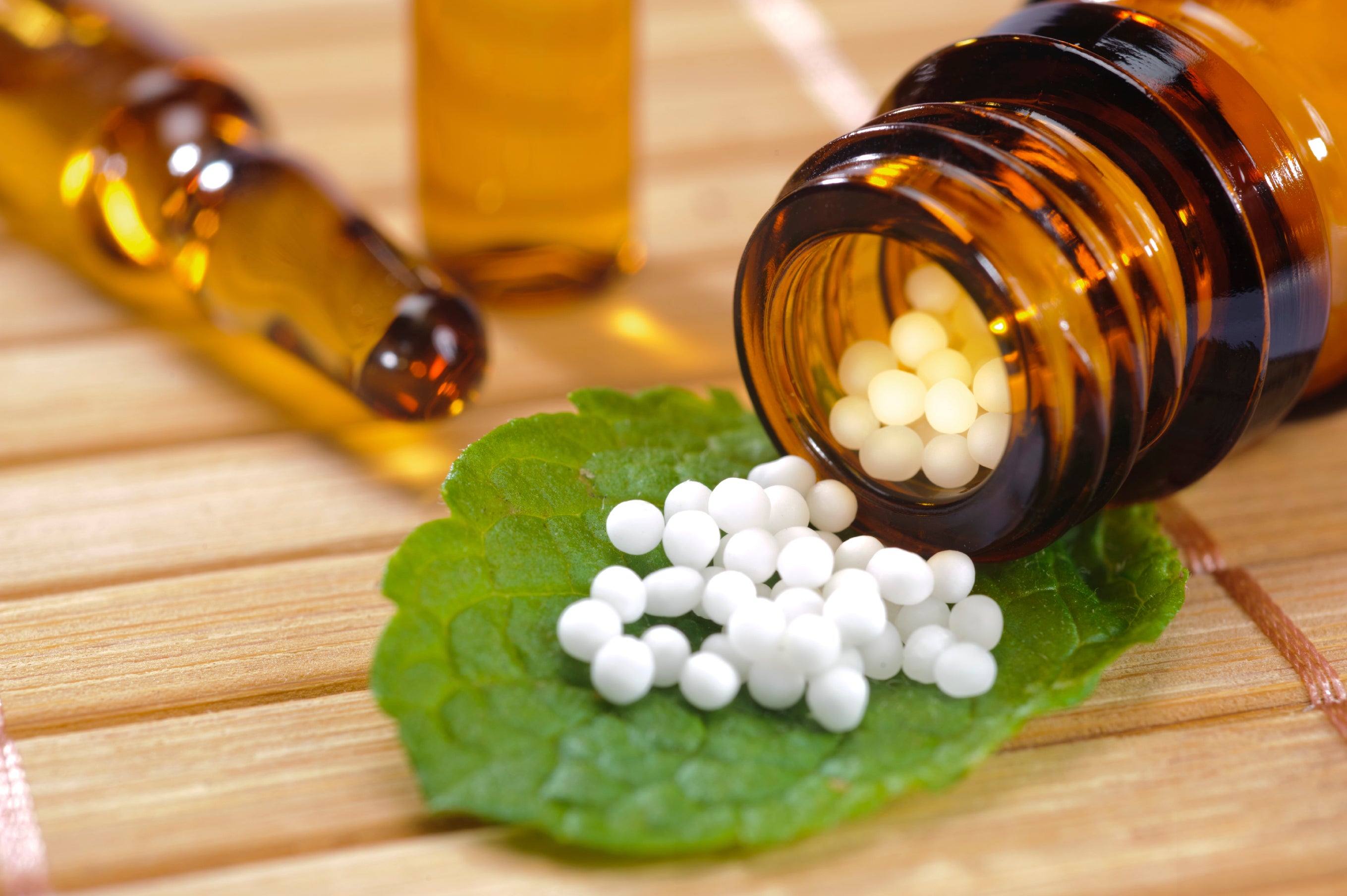 Do homeopathic remedies really work?
Homeopathic remedies are a popular type of alternative treatment based on the concept that a tiny amount of illness-causing substances can be diluted and transformed into natural medicines to cure any number of ailments.
Homeopathic treatments promise to help conditions ranging from acne to migraines to respiratory illness, and celebrities like Gwyneth Paltrow and Dr. Mehmet Oz have sung their praises. But if you think these "natural" remedies sound too good to be true -- you're probably right, a new study suggests.
The new report from the National Health and Medical Research Council (NHMRC) in Australia reviewed hundreds of published studies testing the effectiveness of homeopathic treatments, and found no reliable evidence that any of them really work.
In the report, the council finds studies on homeopathic remedies were typically poorly-designed and scientifically flawed, and their findings inconclusive at best. In most cases, the review found homeopathic remedies worked no better than a placebo, or the findings were too flawed to be conclusive.
"Some studies reported that homeopathy was more effective than placebo, or as effective as another treatment, but those studies were not reliable," the researchers write in their study. They say larger, well-designed studies would be needed to prove whether any of the treatments are actually effective.
Without such proof, the researchers are concerned many patients are being misled into wasting their money -- and worse, forgoing more effective treatment options.
"Many health care practices and products are promoted as beneficial to health when there is little or no evidence to support these claims," the researchers write in their study. "In some cases these claims may mislead people to reject practices and treatments that are proven to be effective, in favor of non-evidence-based treatments."
Homeopathic remedies are widely available at specialty shops including health food stores and from practitioners of complementary medicine. They are made from plant, animal and chemical materials, and may be formed into tablets, liquids, lotions, sprays, or small pellets to place under the tongue.
A technique for creating the solutions involves diluting the ingredient in water or alcohol and hitting the container against the hand or surface, a process known as "potentiation" or "dynamisation." The compound purportedly retains enough "memory" of the ingredient to spark a physical response in the patient.
The treatments provided to patients are often individualized based on their diagnosis. Typically, a practitioner provides one -- though sometimes more -- remedies to use on a regular basis in order to address a specific health condition.
Many homeopathic products also are widely available at pharmacies and supplement shops. New York and other states have recently begun conducting investigations to crack down on bogus claims.
For their report, the NHMRC reviewed prior studies conducted by independent and government organizations. The NHMRC also examined reports from homeopathy interest groups, as well as clinical practice and government guidelines for homeopaths. The only studies included in this analysis were those that compared people who received the homeopathic treatment versus those who did not. In their analysis, the researchers determined that a large number of the studies were flawed and many had findings that were not reliable.
"People who choose homeopathy may put their health at risk if they reject or delay treatments for which there is good evidence for safety and effectiveness," the researchers write in their study.
The studies used in the report evaluated homeopathic treatments for a total of 55 health conditions such as rheumatoid arthritis, influenza-like illness, hot flashes, rhinosinusitis, ankle sprain, oral dryness, psychophysiological-onset insomnia, stress, dermatological reactions to radiotherapy, warts, osteoarthritis of the knee, chronic low back pain and upper respiratory tract infection.
For studies on 13 health conditions, homeopathy was found to be no more effective than a placebo. For 29 health conditions there was just one study comparing homeopathy with placebo and it was determined to be poorly designed. Studies on 14 conditions found some benefit from homeopathy, but the NHMRC review determined that the original studies were so flawed that the findings could not be trusted.
They suggest that anyone still interested in trying homeopathic remedies consult with a health professional first. "Those who use homeopathy should tell their health practitioner and should keep taking any prescribed treatments," they write.
Thanks for reading CBS NEWS.
Create your free account or log in
for more features.