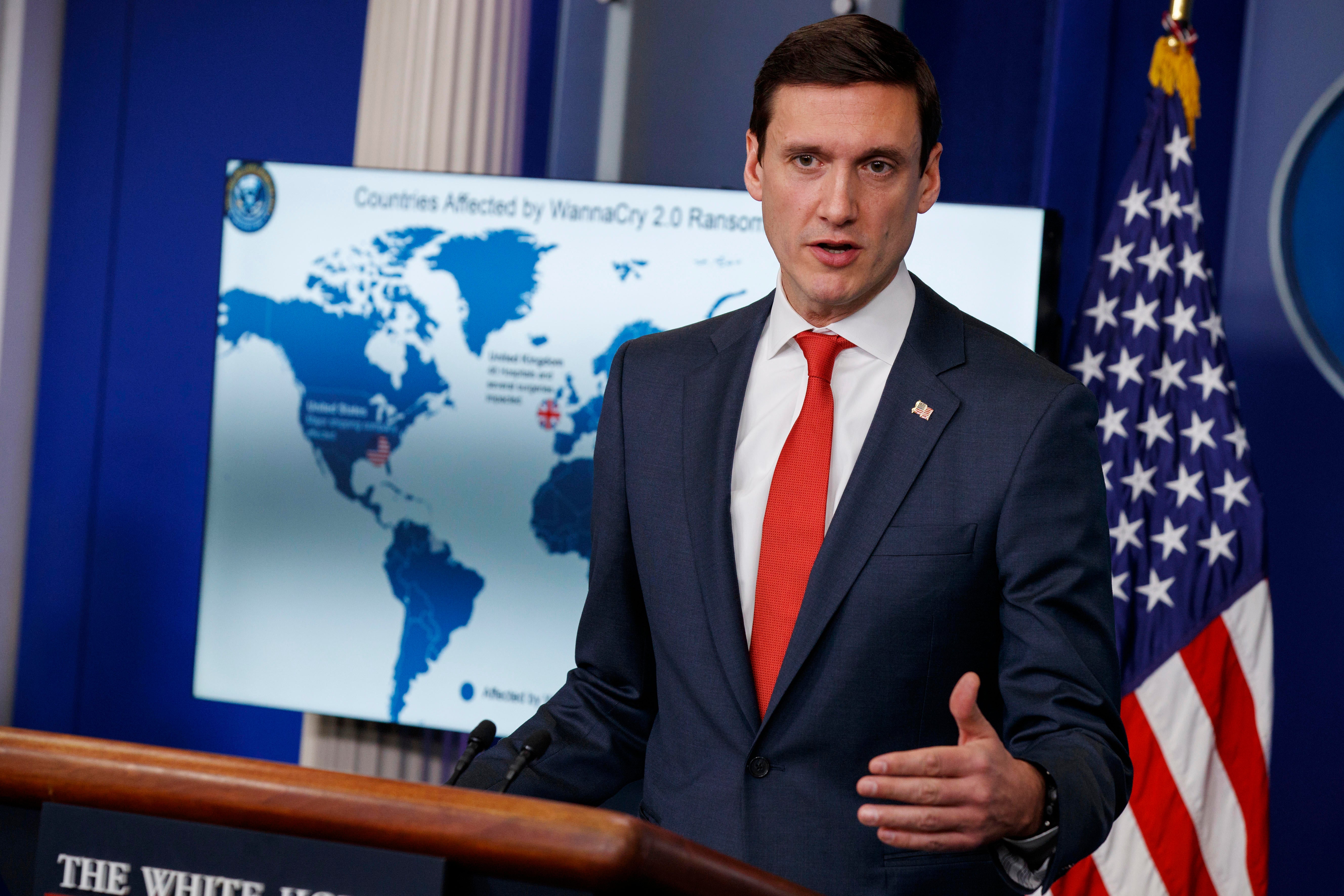 Homeland Security adviser Tom Bossert felt "comfortable" two days before ouster
Just two days before he was pushed out of the White House, Homeland Security adviser Tom Bossert settled into a ornate red chair before an audience of current and former intelligence professionals in Sea Island, Georgia and declared that the White House was in a solid place -- and so was he. Still, there was some hesitation in his voice.
"I think at this point we have reached what seems to be a decent stability point," Bossert said at the Cipher Brief threat conference. "I feel comfortable for today."
Bossert laughed a little bit. He then assumed a serious face and said the stability in hinged on Trump's messaging and thinking. He also pointed to members of the cabinet: Secretary of Defense Jim Mattis, incoming Secretary of State Mike Pompeo, and Chief of Staff John Kelly whom he called "the rock."
"At the end of the day, the only thing that create instability or the perception of it is, a) the coverage, and b) the turnover," Bossert said.
Bossert, who was the Deputy National Homeland Security adviser under President G.W. Bush, defended Mr. Trump, even without prompting.
"He is able to grasp and hold tremendously complex thoughts," Bossert said, and explained his thought process on trying to get other countries to contribute more to NATO. "The guy is absolutely right it call it out as not complex. It is pretty simple. It is what you learned in kindergarten about fairness. And he is attempting to re-address that problem in a way that causes people to take some action," Bossert said.
When discussing Russian meddling in the 2016 election, Bossert reiterated that the meddling was not the reason that Trump won. He downplayed the impact that the Russian bots had on the election as well. He said no voters wished "Gee, golly, I wish I had known more about Donald Trump and Hillary Clinton" before they cast their vote. He pointed his finger at politicking with efforts to undermine Mr. Trump's victory.
"No voter in this country was influenced by those ads," Bossert said. "I just have lot of faith in the minds of Americans to make the right voting decisions."
Some in the audience were irritated by his staunch defense of Mr. Trump, but many were pleased that he had even showed up, especially during a time when the White House was busy weighing how to react to the latest suspected chemical weapons attack in Syria. Bossert has been viewed by current and former officials as very effective -- and at the Cipher Brief conference he took the time to connect with experts in the room and thank them. He was tied to his cell phone in between sessions, but engaged in the conference sessions throughout the day and joined everyone at the bar late into the evening.
Bossert headed back to D.C. before dawn on Tuesday morning. When the news of his ouster broke, the conference was convened in the same room where he had said he felt he was on solid ground. Everyone was surprised. "Bolton, it has got to be Bolton," you could hear people whisper in the room.
Thanks for reading CBS NEWS.
Create your free account or log in
for more features.