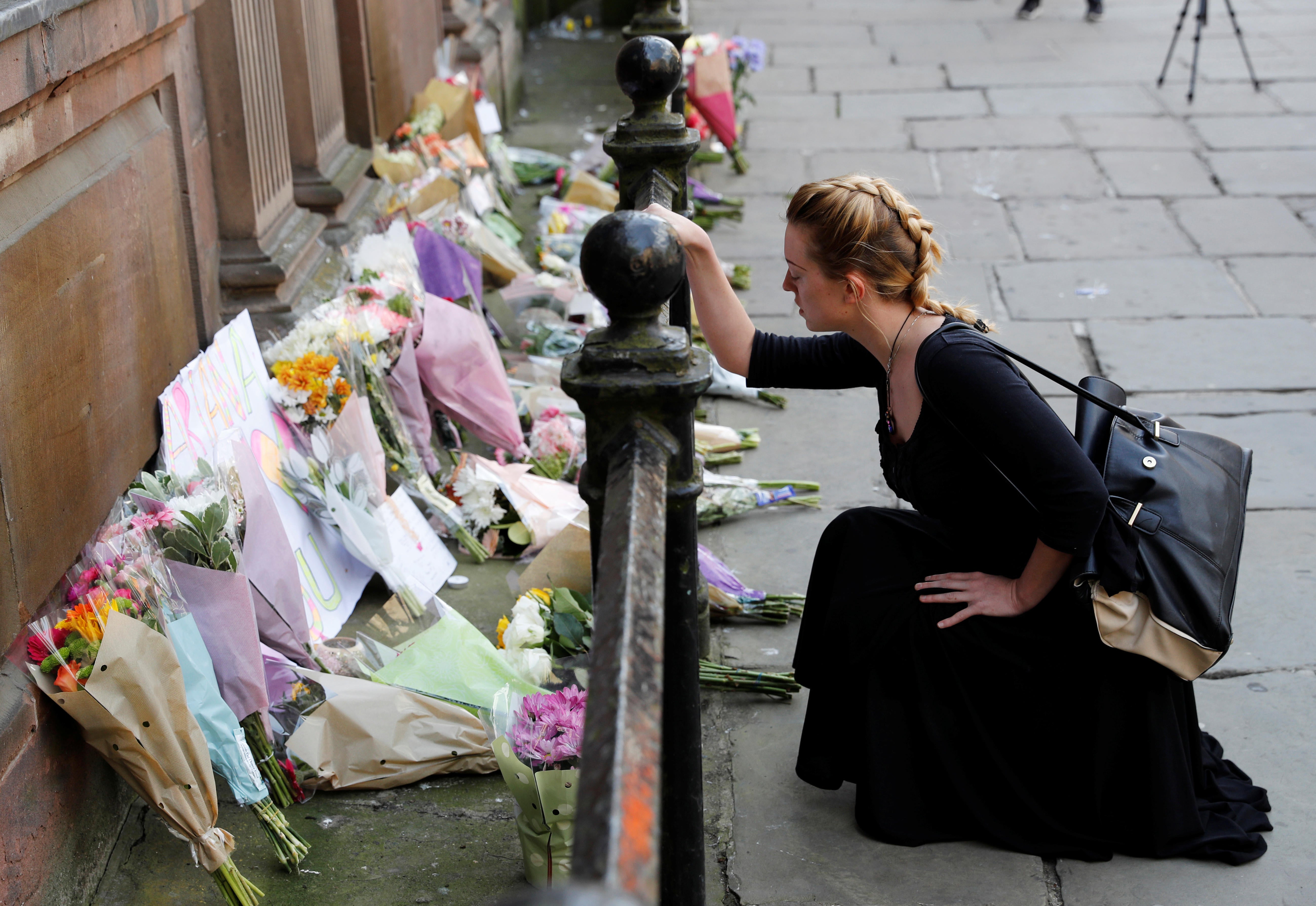 Hoaxes circulate on social media after Manchester Arena bombing
Social media helped some Ariana Grande concert attendees find shelter following the Manchester Arena bombing that left 22 dead, but the tragedy also gave rise to several hoaxes.
On Monday night, as people scrambled to find missing concertgoers, some turned to social media to post photos of loved ones, asking others who might be in the area to help.
One Twitter user, Riley Blackery, asked Twitter users to help her find her friend Heather, and another teen responded saying he was at the Premier Inn hotel in Manchester with her.
But several photos of the reported missing were fakes.
One Twitter user claimed that her younger brother was missing at the concert, but the photo was of a child model who participated in a campaign for a Down syndrome clothing line. The post received 17,000 retweets.
Another Twitter user posted a photo that was retweeted 2,700 times; he claimed it was of an autistic cousin who was at the concert. In a later tweet, he made it clear the original was a hoax and said, "We haven't found him but to be really honest his healthcare costs a lot of money so if you find him you can keep him."
Several retweeted collages of missing concertgoers turned out to include photos of prominent YouTubers who were not even in the U.K.
YouTube food critic John, behind the channel Report of the Week, confirmed that he was alive and well in the U.S. even though his photo was among those circulating of missing concertgoers.
Another major rumor making the rounds on social media Monday night was that dozens of missing children were staying at the Holiday Inn Express in Manchester. The hotel chain confirmed that the missing concertgoers were not staying at the property.
The Daily Express reported that there was a gunman outside Royal Oldham hospital after a woman wrote so on Facebook, but it turned out to be false.
Police tweeted, "Police have attended an incident @roh Scene searched, no offences and all staff &patient's are safe &well."
Greater Manchester police also tweeted out a statement asking the public, "We would ask people not to speculate on [the attacker's details] or share names. There is a complex and wide-ranging investigation underway."
Thanks for reading CBS NEWS.
Create your free account or log in
for more features.