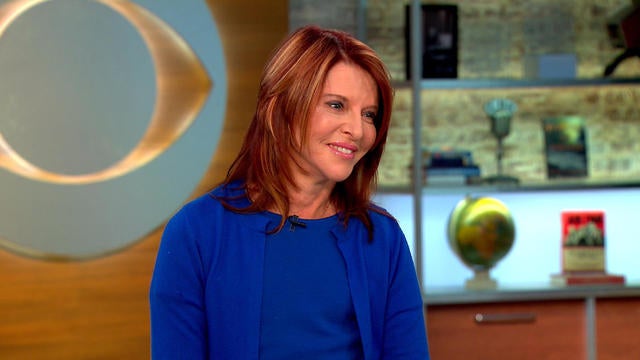 "Forged in Crisis" author on lessons from 5 of history's great leaders
Historian Nancy Koehn says great leaders are not born, they're made.
Koehn, a Harvard Business School historian, is the author of a new book called "Forged in Crisis: The Power of Courageous Leadership in Turbulent Times." It examines the lives, successes and failures of five historical leaders including Abraham Lincoln, Frederick Douglass and explorer Ernest Shackleton.
Koehn joined "CBS This Morning" to discuss what the leaders in her book have in common and how these lessons can apply today.
"They're made. And they're made in a way that begins, often, it was some kind of adversity," Koehn said.
"In the middle of the perfect storm they say 'I'm going to make something good of all these high winds and big waves.'"
According to Koehn, these leaders all embraced moments of crisis and unrest, found – or stumbled upon – a worthy mission, and nurtured emotional awareness and discipline.
Polar explorer Ernest Shackleton, who attempted to cross Antarctica in 1914, rescued members of his crew from a failed expedition. What we can learn from him, Koehn said, is how leaders must be cognizant of how they carry themselves – All eyes are on them.
"One of the important things Shackleton has to do is to manage the energy of these 27 men to keep them away from the cliff of doubt and despair and discord, and that is a critically important message and lesson for leaders leading all of us through our own turbulence," she said.
Abolitionist leader Frederick Douglass escaped slavery at age 20 and went on to advise U.S. presidents. From him, Koehn says, we can learn how to "step into fear."
Leaders need to "take the first step and move into their anxiety and then discover in that movement the strength and the power that they have – the resilience that they have within," she explained.
Asked how lessons from leaders of the past could apply today, Koehn replied: "Best to wait."
"When the emotional stakes are high and the big issues are at hand, best not to do anything because we don't make our best decisions in the heat of the emotional intensity," she said. "Practice and discipline."
Despite their lofty places in history and among their peers, all of the leaders Koehn profiled experienced loneliness and depression.
"That was one of the most interesting things. Each of these people struggled through dark nights of the soul. When they don't know what to do, they want to give up and they're really confused. And yet by a hair's breadth, none of them does, and that's made all the difference," she said.
"Forged in Crisis" is published by Scribner, an imprint of Simon and Schuster, a division of CBS.
Thanks for reading CBS NEWS.
Create your free account or log in
for more features.