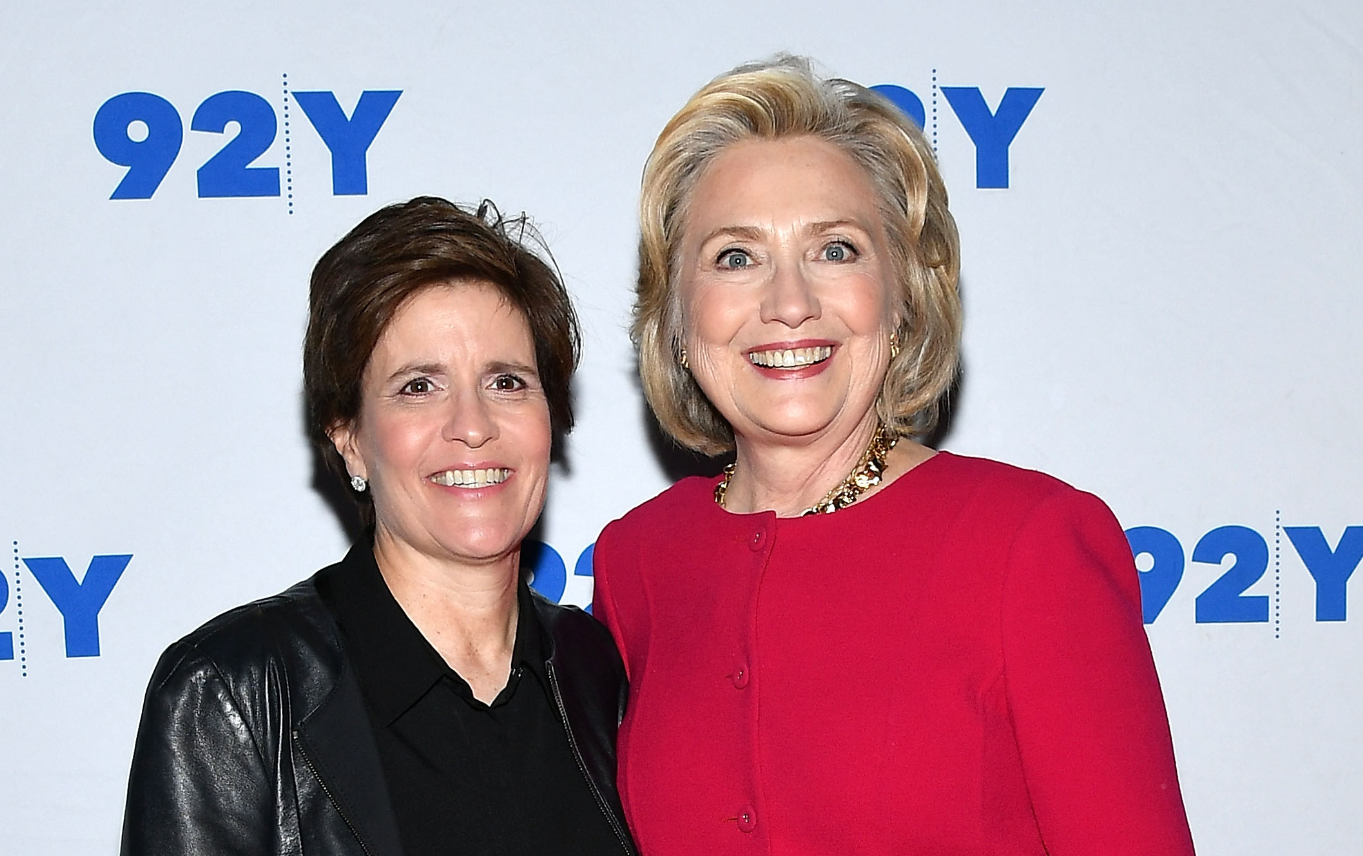 Hillary Clinton says "I'd like to be president"
Initially, when Hillary Clinton was asked by Recode's Kara Swisher whether she wants to run again for president in 2020, the former Democratic nominee responded, "No, no."
But Swisher detected some hesitation. "That was a pause," she pointed out to Clinton in their Friday interview in New York City.
"Well, I'd like to be president," Clinton said on Swisher's "Recode Decode" podcast. "I think, hopefully, when we have a Democrat in the Oval Office in January of 2021, there's going to be so much work to be done. I mean we have confused everybody in the world, including ourselves. We have confused our friends and our enemies. They have no idea what the United States stands for, what we're likely to do, what we think is important, so the work would be work that I feel very well prepared for having been at the Senate for eight years, having been a diplomat in the State department, and it's just going to be a lot of heavy lifting."
Asked whether she'd be doing any of that "heavy lifting," Clinton responded, "Oh I have no idea, Kara, but I'm going to ... I'm not even going to even think about it 'til we get through this November 6 election about what's going to happen after that, but I'm going to everything in my power to make sure we have a Democrat in the White House, come January of 2021."
For her part, Swisher was quick to squash any suggestion that the two-time Democratic presidential candidate was not ruling out a third run.
"Tweeps, simmer down," she tweeted. "While it perhaps sounded like @HillaryClinton refused to rule it out, my take is she was basically implying she wishes she were president but doesn't relish running again."
In the lengthy interview, Clinton also praised the actions of the U.S. Secret Service and the FBI in apprehending the man who had targeted her last week with a bomb sent through the U.S. mail.
"The fact that this man has been apprehended and there is apparently a very credible, strong case against him speaks volumes about how professional and focused our law enforcement happens to be," Clinton said. Though she told Swisher that the suspect was responsible for his own actions, she nonetheless went on to criticize President Trump for his "reckless rhetoric" that "whips up crowds" and "that aims at demeaning, demonizing all kinds of people."
She also predicted that if Democrats lose in 2018, the country can expect to see firings and an uptick in corruption.
"Look, if we're not able to rein him in, I think there will be wholesale firings, particularly in the Justice Department, perhaps including Robert Mueller," she told Swisher. "There will be increasing corruption, because remember, the level of corruption is something we haven't seen since probably the 1920s and the Teapot Dome scandal."
Thanks for reading CBS NEWS.
Create your free account or log in
for more features.