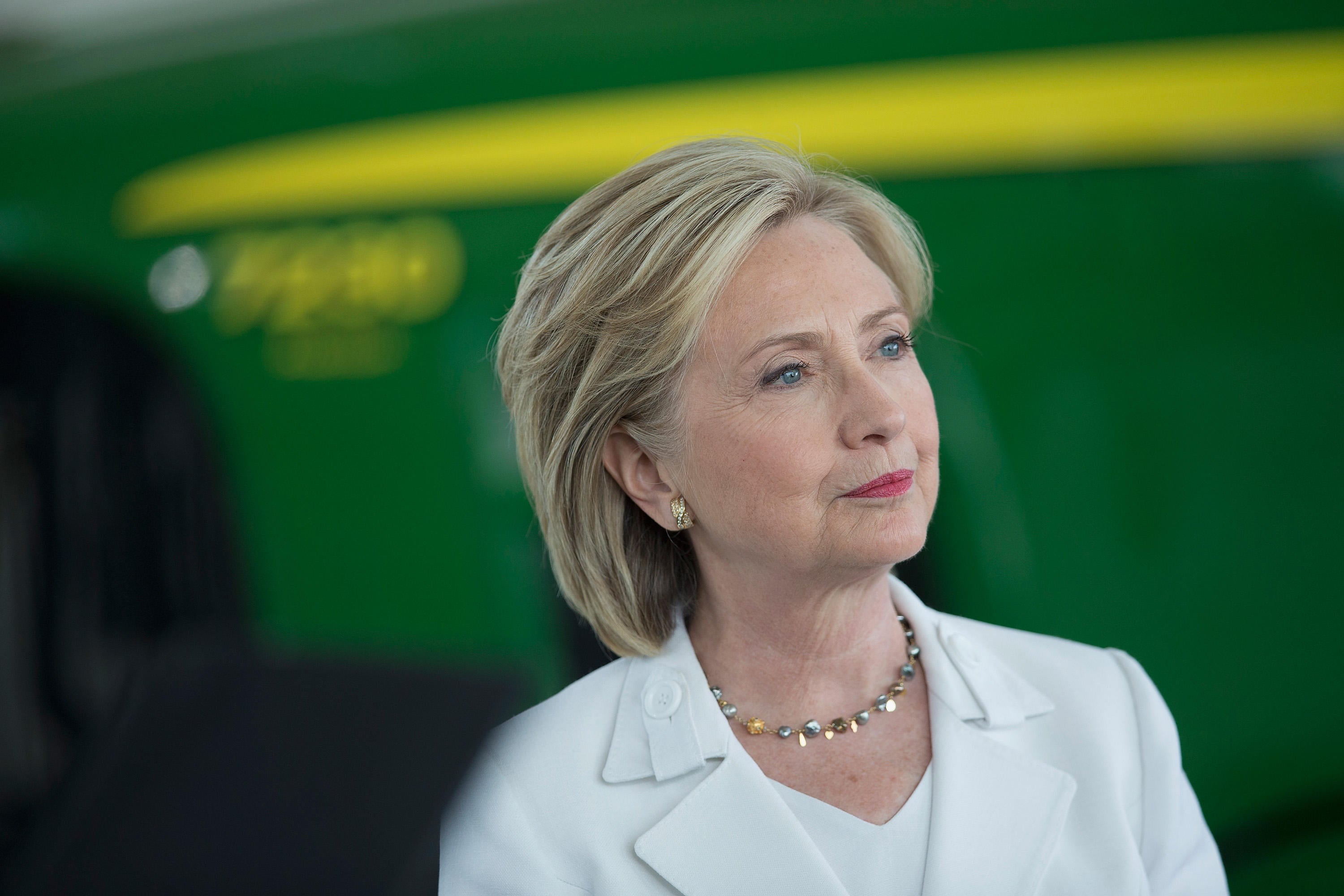 Hillary Clinton protected faith adviser accused of harassment in 2008: Report
The first time she ran for president in 2008, Hillary Clinton chose to shield her faith adviser on the campaign who was accused of sexually harassing a subordinate, according to the New York Times, citing four people familiar with what took place. Clinton responded Friday night with a tweet saying she was "dismayed" when the incident occured in 2008 and the woman's "had her concerns taken seriously and addressed."
Clinton said in a follow-up that she called the woman today and told her "her how proud I am of her and to make sure she knows what all women should: we deserve to be heard."
Instead of firing the adviser, Burns Strider, as her campaign manager recommended, Clinton docked his pay for a few weeks, ordered him to go to counseling, and moved the young woman accusing him into a different position, according to the report. Strider went on to co-found the American Values Network, a faith organization, then five years later, he joined Correct the Record, a super PAC run by Clinton friend David Brock that supported Clinton's 2016 presidential run. Within months, Strider was fired from Correct the Record over a handful of issues, including accusations of harassing against a young aide, three people told the Times.
During the campaign, Strider described himself as Clinton's "faith guru," sending her scripture passages each morning.
The 2008 complaint was made by a 30-year-old aide who shared an office with Strider, the Times reported. The woman told a campaign official that Strider, who was married at the time, had inappropriately rubbed her shoulders, kissed her forehead and sent suggestive emails, according to the report.
When Clinton was told of the accusations, and her campaign manager Patti Solis Doyle advised that she fire him, Clinton said she did not want to and kept him on the campaign, the Times reported. Other members of the campaign were concerned she allowed him to stay, according to the report.
According to the report, the young woman accusing Strider had signed a non-disclosure form as a part of her work on the campaign, and declined to comment.
Strider did not respond to the Times' request for comment. CBS News has reached out for comment.
A representative for Clinton told the Times the campaign took the matter seriously.
"To ensure a safe working environment, the campaign had a process to address complaints of misconduct or harassment. When matters arose, they were reviewed in accordance with these policies, and appropriate action was taken," reads the statement sent by firm Utrecht, Kleinfeld, Fiori, Partners — which represented the campaign in 2008 — to the Times. "This complaint was no exception."
Thanks for reading CBS NEWS.
Create your free account or log in
for more features.