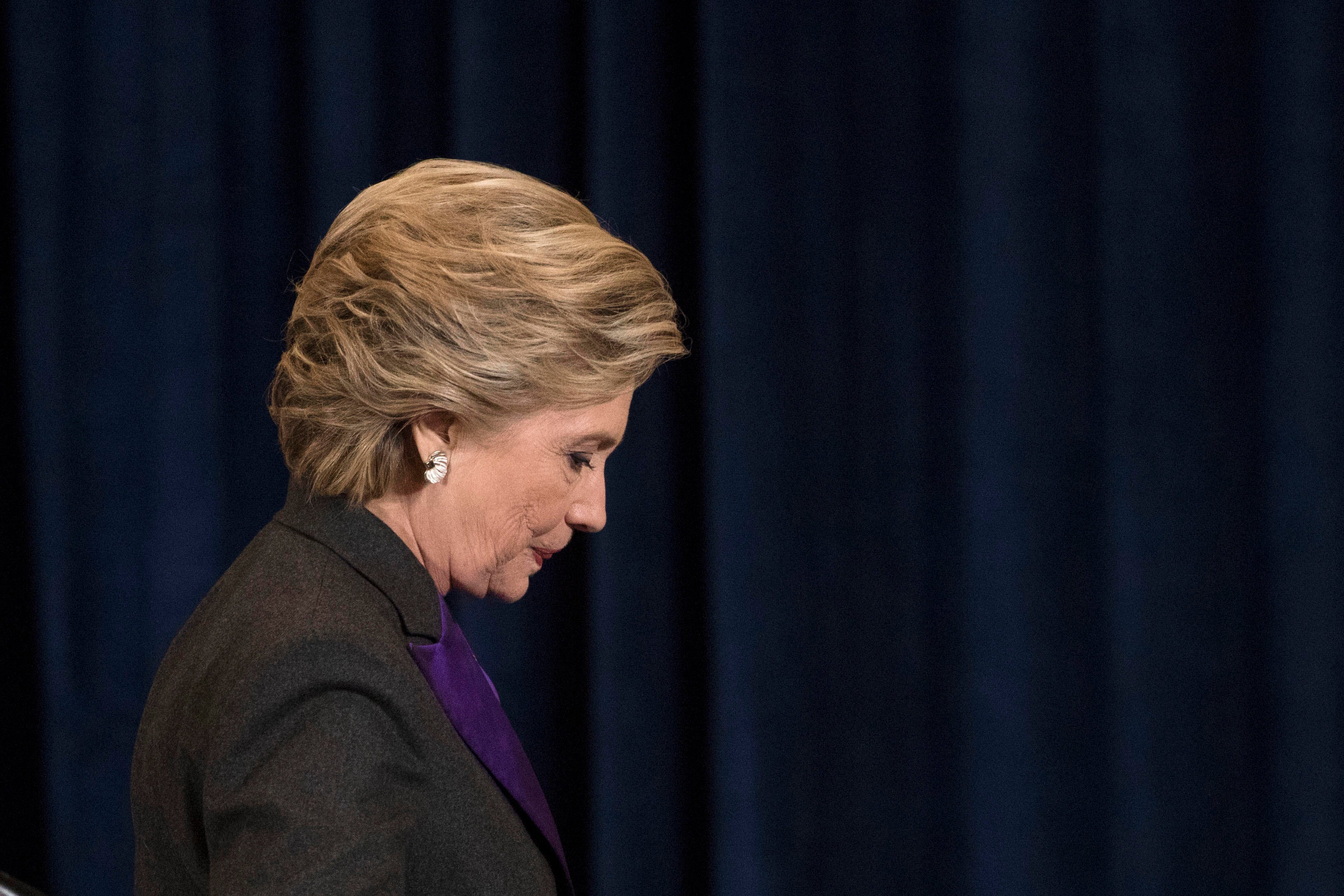 Clinton: FBI director Comey's letter was factor in her loss
Hillary Clinton weighed in Saturday with her first comments on the stinging election defeat, giving donors on a conference call some insight into her thoughts on the failed presidential campaign.
According to The New York Times, the Democratic nominee mentioned on the call FBI Director James Comey and the impact of Comey's letter to Congress following his agency's discovery of Clinton-related emails on the laptop of Anthony Weiner, the scandal-ridden former congressman who had been married to top Clinton aide Huma Abedin.
"There are lots of reasons why an election like this is not successful," Clinton said, the Times reported. But, she added, "our analysis is that Comey's letter raising doubts that were groundless, baseless, proven to be, stopped our momentum."
One Clinton supporter who was on the call, however, disputed the call's characterization in the Times and other media outlets, which said Clinton had laid much of the blame for her loss on Comey.
The supporter told CBS News that the nominee said there were lots of reasons that still needed to be looked at and analyzed. Clinton herself, he felt, was not trying to analyze the election results during the call.
She acknowledged that after her slight lead in battleground state polls, her levels of support "dropped, and we had to keep really pushing to regain our advantage, which going into last weekend we had," according to the Times.
Clinton largely spoke to the Democrats, who each raised over $100,000 for the campaign, about the need to continue propping up candidates at all levels -- local, state and national. The Democratic nominee urged them to remain active in politics and soldier on despite Donald Trump's victory.
Thanks for reading CBS NEWS.
Create your free account or log in
for more features.