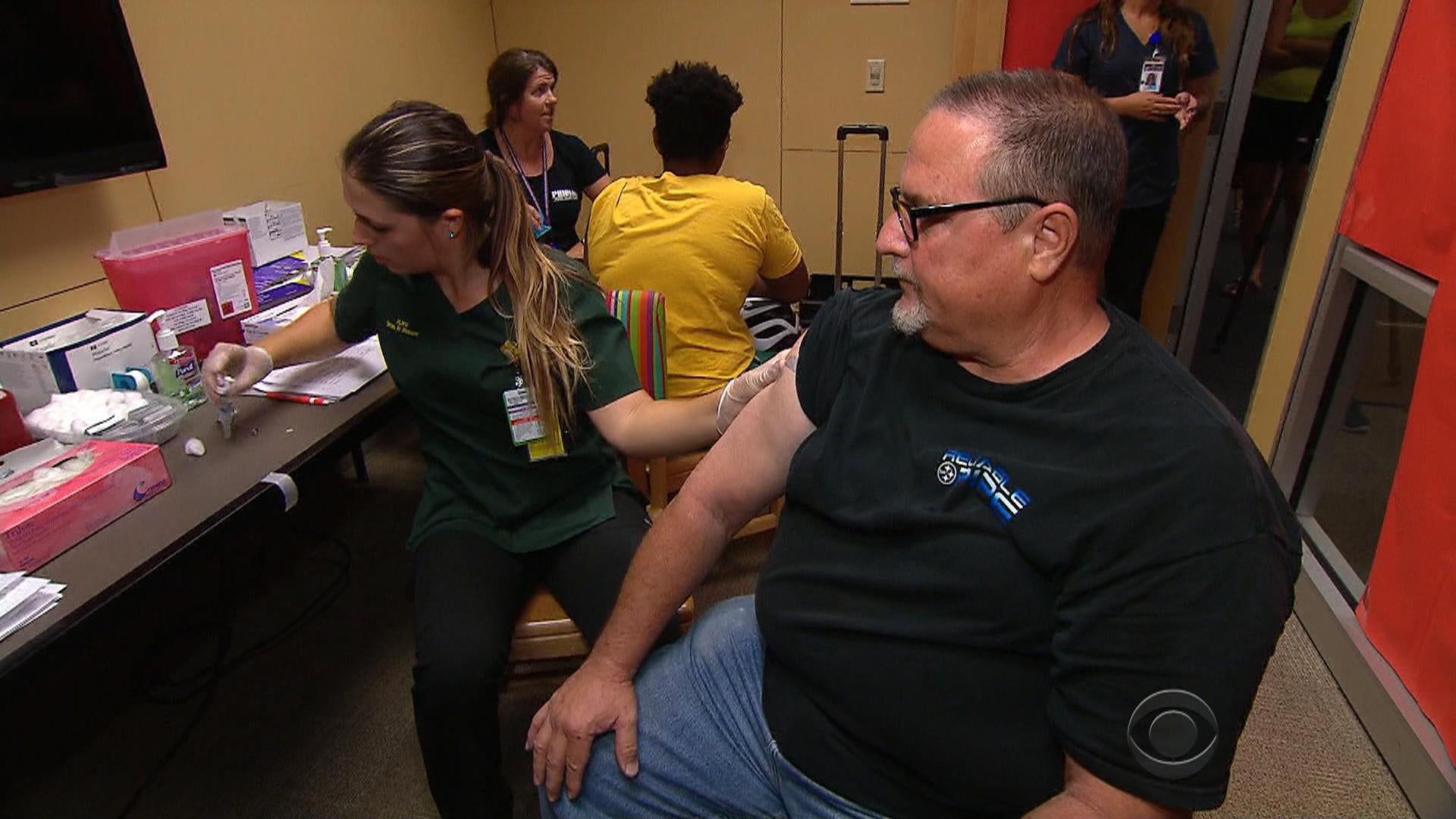 Race against time to stop hepatitis A virus from spreading in San Diego
SAN DIEGO -- Southern California is battling an outbreak of hepatitis A, which attacks the liver and is highly contagious.
San Diego has had more than 400 cases and 16 deaths. Lines are long and constant at pop-up clinics in the area, where hundreds of people waited to get free hepatitis A vaccines.
City workers have been out in full force, bleaching down sidewalks and benches.
"This outbreak could last for at least another six months," said Dr. Nick Yphantides, who is San Diego's chief medical officer.
There's a desperate race against time to stop the hepatitis A virus from spreading, especially among the area's homeless and drug users.
"It's not as easy as just saying, 'Hey, get vaccinated,'" Yphantides said. "The nature of some of these members of this population are such that they are inaccessible, and frankly, some of them have their reluctances in dealing with government."
Hepatitis A spreads when someone comes in direct contact with an infected person's human waste.
By Wednesday, 22,000 vaccines had been administered. The city is now setting up washing stations.
"We're going to have more additional shelters to help get people off the street, get them the help they need," said San Diego Mayor Kevin Faulconor.
Stephen Zolezzi, president of San Diego's Food and Beverage Association, which represents 1,200 businesses, believes the city should have been doing more long before this outbreak.
"Where were they two or three or four years ago," Zolezzi asked. "It's great that they're coming up with some solutions now, but they're really closing the barn door after the horses already left."
On Tuesday, Los Angeles declared its own hepatitis outbreak.
New cases in Santa Cruz County, in Northern California and even in Arizona have been traced back to the San Diego outbreak.
Thanks for reading CBS NEWS.
Create your free account or log in
for more features.