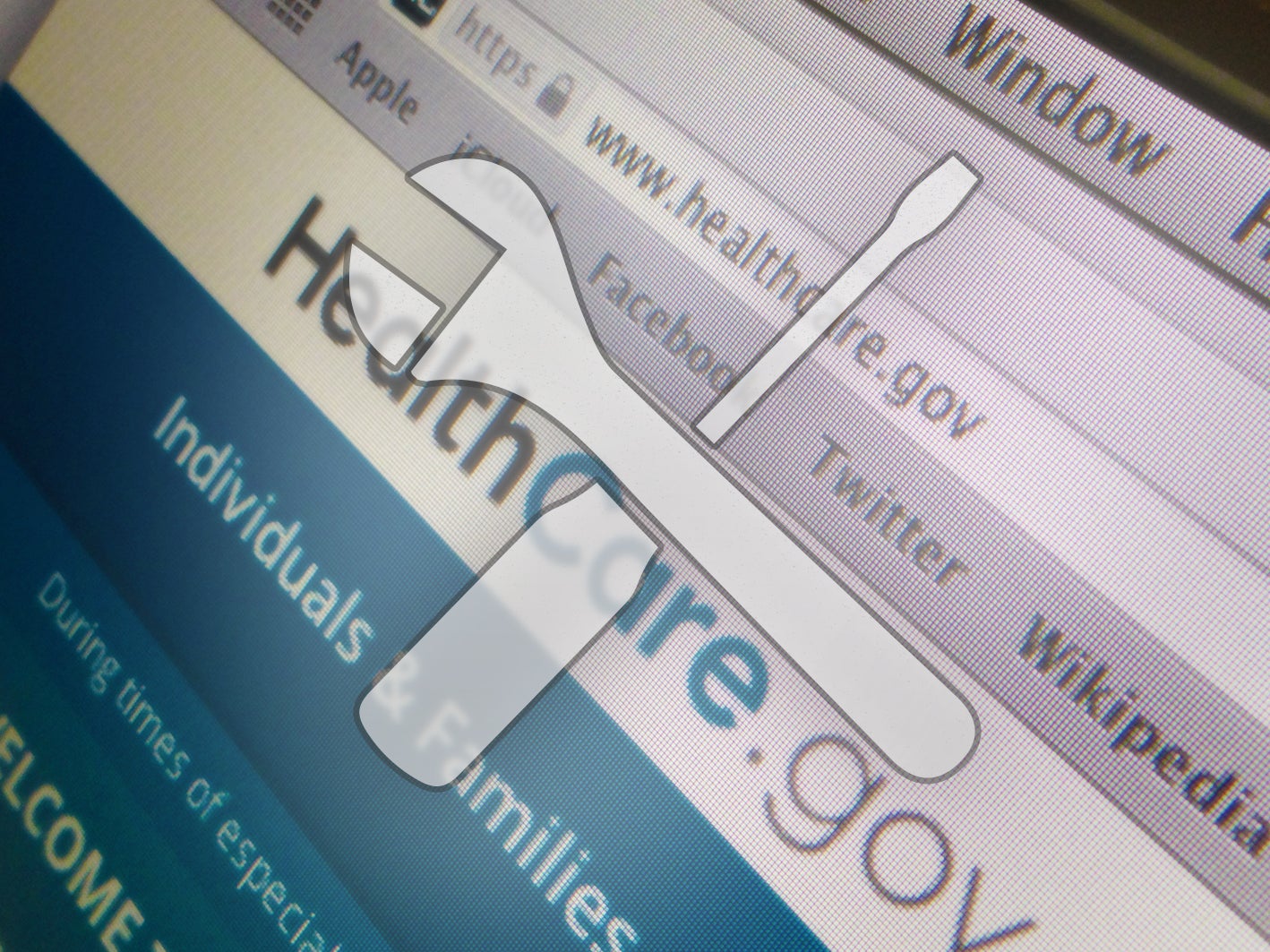 HealthCare.gov has already cost $840 million
HealthCare.gov, the federal health-exchange website plagued with glitches at its launch, has already cost $840 million to build, according to a Government Accountability Office (GAO) review of two task orders and one contract related to building the system.
The cost overruns were incurred through a combination of inconsistent oversight and constantly changing requirements, according to testimony prepared by GAO's Director of Acquisition and Sourcing Management, William Woods, who is scheduled to testify before a House Energy and Commerce Committee subcommittee Thursday.
"We found that CMS undertook the development of HealthCare.gov and its related systems without effective planning or oversight practices, despite facing a number of challenges that increased both the level of risk and the need for effective oversight," Woods will say. "According to [Center for Medicare and Medicaid Services] program and contracting officials, the task of developing a first-of-its-kind federal marketplace was a complex effort that was exacerbated by compressed time frames and changing requirements."
The testimony notes over $200 million in cost overruns from September 2011 to February 2014, when the estimated costs for the federal marketplace jumped from $56 million to more than $209 million and the cost of the data hub went from $30 million to almost $85 million.
CMS only withheld $267,000 in requested fees, or about 2 percent of the contract, from CGI Federal.
Costs also rose after the administration moved to turn the website development over to consulting firm Accenture in January 2014, after problems with HealthCare.gov locked out thousands of users. The contract granted to Accenture was estimated at $91 million and increased in cost to $175 million by July. But these were anticipated costs, both the government and Accenture point out, due to the pre-planned structure of the contract, not due to cost overruns.
The GAO has made five recommendations to CMS as it continues to build the site, including taking immediate steps to address and manage the cost overruns, do a better job of collecting quality assurance plans, and formalizing the guidelines for the responsibilities of the people that manage the contracts. Woods says CMS concurred with four of the recommendations and partially concurred with one.
Editor's note: This story was updated to more accurately characterize Accenture's contract to fix HealthCare.gov.
Thanks for reading CBS NEWS.
Create your free account or log in
for more features.