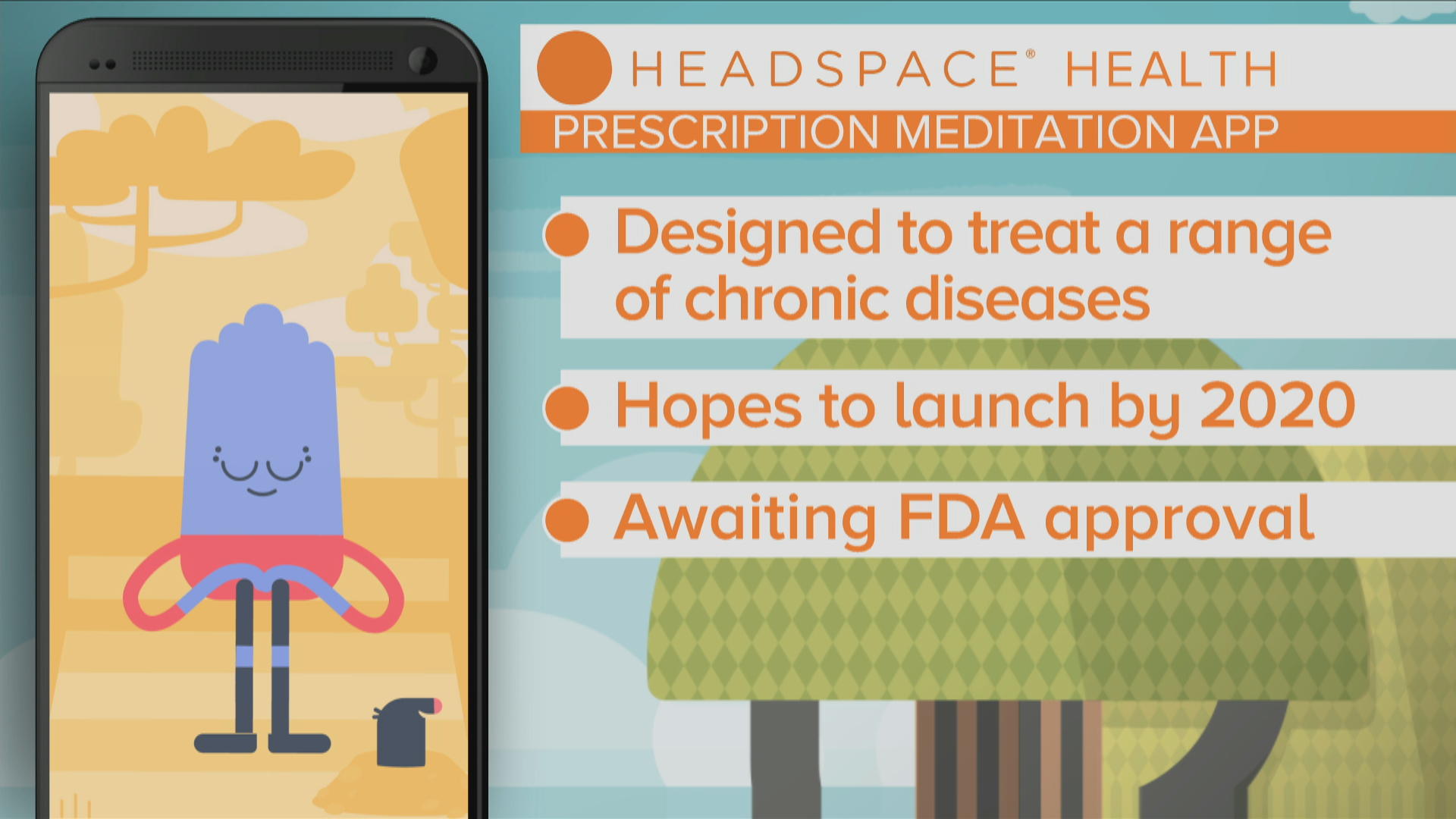 Headspace aims to be first FDA-approved prescription meditation app
Headspace is a popular meditation app that aims to bring mindfulness to the masses, providing guided meditations to its nearly 30 million users. On "CBS This Morning" Wednesday, the company announced its new division, Headspace Health, which aims to launch the first prescription meditation app. The company is seeking FDA approval of meditation programs specifically designed to treat a range of chronic diseases.
"I do think it's reflective of how we think about mental health. I think it's changed enormously over the past decade. I think in the past meditation was seen more as a lifestyle kind of choice, whereas now we're actually starting to see a shift towards this more sort of clinical lens," said Headspace co-founder Andy Puddicombe.
"One of the things that we found in our research is that meditation can impact both mental and physical health in a pretty profound way. The American Heart Association recommends meditation for heart disease," Headspace's chief science officer, Megan Jones Bell, added. "We've moved into much more rigorous, multi-site, really high-caliber research that we can advance the science around meditation."
Bell, who is a clinical psychologist, said that part of what sets Headspace Health apart from the original Headspace app is that the programs will be "clinically validated."
"So it's going to be a separate product that's developed in collaboration with patients, physicians, patient advocacy groups. And it will be designed as a prevention and treatment intervention, which means that it really should be done under the doctor's supervision and that's why FDA clearance is necessary," Jones Bell said.
Puddicombe, who is the voice of the app, stressed that it doesn't mean people can't start doing it on their own without the supervision or recommendation from a doctor.
"We shouldn't wait to get to a point where the doctor needs to prescribe it. I'm a big fan of kind of preventative rather than treatment. So if we have the opportunity and the inclination I would strongly advise people, whatever they use, to learn meditation and use it as a preventative."
Thanks for reading CBS NEWS.
Create your free account or log in
for more features.