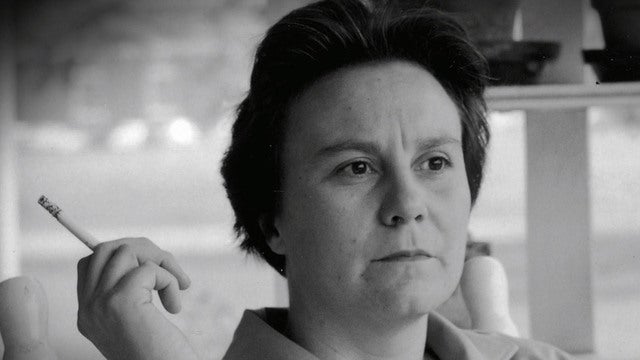 What's the message behind the new Harper Lee book?
As controversy mounts ahead of Harper Lee's highly-anticipated new novel, Jonathan Burnham, a vice president at Harper Collins, Lee's publisher, described the message the author was trying to convey.
"Often there are no clear lines as to what is absolutely right and absolutely wrong in the way you view the world," Burnham said.
Like Harper Lee's famous novel "To Kill a Mockingbird," the author's new book, "Go Set a Watchman," is told from the perspective of its main character, Scout, but set 20 years later.
Scout is a grown woman, and America will learn that the father she revered in "Mockingbird" may not be the person readers think he is, reports CBS News correspondent Michelle Miller.
If "To Kill a Mockingbird" is the literary conscious of a generation, Atticus Finch was its moral compass.
In Lee's classic novel, Finch defends a falsely accused black man of rape in 1930's, Jim Crow Alabama. Gregory Peck won an Oscar for his 1962 performance of the lawyer and father and though fictional, the character became a kind of legal prophet.
"Atticus Finch, as he's presented in 'To Kill a Mocking Bird,' is saintly," Harper Lee biographer Charles Shields said. "He's come to be an example for people who are faced with difficult normal decisions. He's an exemplar of a certain kind of individual who loves justice."
But in Lee's new novel, "Go Set a Watchman," Scout discovers the flawed reality of her 72-year-old father. He's attended Ku Klux Klan meetings and advocates for segregation. Finch says to Scout, "You realize that our Negro population is backwards, don't you?"
"It upsets a lot of people. They would prefer to have Atticus Finch fixed in the way they know him, but this, like all pieces of important literature, asks us key questions about ourselves. What do we stand for? What do we believe?" Shields said.
Lee wrote "Watchman" while living in New York in the 1950s. She first submitted it to a publisher in 1957, who directed her to focus instead on a younger Scout. That book, "To Kill a Mockingbird," won a Pulitzer prize, sold more than 40 million copies and up until now, was Lee's only published work.
But will Finch, a character long heralded for his sense of justice and equality, now be viewed as a bigot? Or simply a multi-dimensional man of his time?
Readers will need to make up their minds.
"He is a man of prejudices. All of us have prejudices. This Atticus Finch in "Go Set a Watchman" is harder to understand, but let's not duck the work of doing it," Shields said.
Lee is a notoriously private woman. She hasn't given a full interview in more than 50 years. So we may never definitively know why she wrote these characters this way, or why she published "Watchman" after all these years.
Thanks for reading CBS NEWS.
Create your free account or log in
for more features.