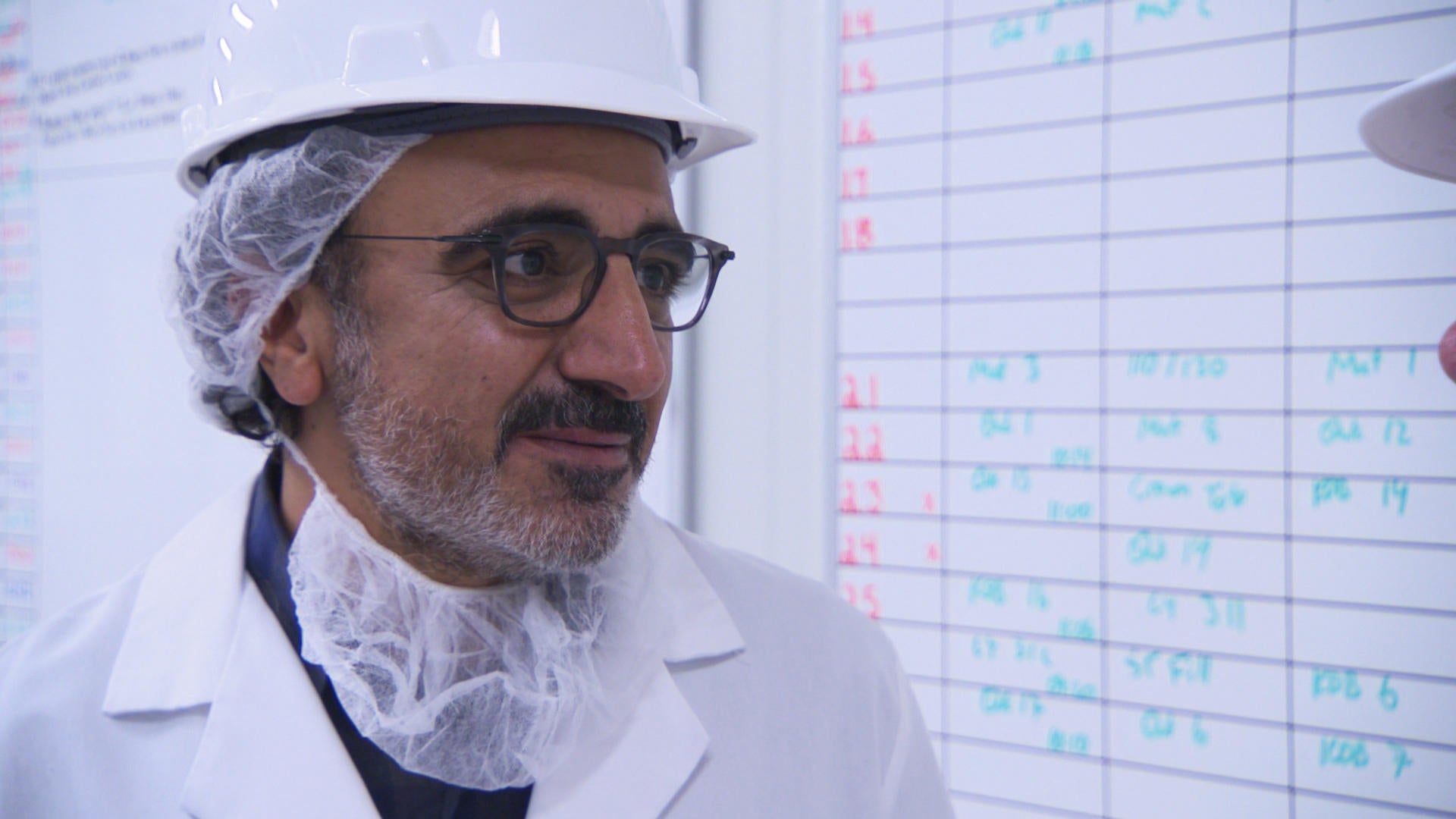 Hamdi Ulukaya isn't just the chief executive of Chobani yogurt. He's also its chief taster.
"There is no yogurt cup or new product that will be launched without me tasting it," he tells 60 Minutes correspondent Steve Kroft in the clip above. "Not only taste; I'm very much involved in product development from beginning to end."
And for good reason. Ulukaya modeled Chobani's thick, creamy consistency—a product known in the United States as Greek yogurt—after the strained yogurt he grew up eating in Turkey, his native country.
Ulukaya's strained yogurt has struck a nerve with American consumers. When Chobani hit stores in 2007, Greek yogurt was 1% of the U.S. yogurt market, according to Dairy Reporter. By 2015, Greek yogurt had captured more than 50% of the market share.
Chobani now pulls in revenue in the billions, capturing attention this week on 60 Minutes. But there couldn't be a profile on Ulukaya's business practices without his signature yogurt.
"Some part is my mom, my father," he says. "We grew up with this. We cannot think a meal or diet, a day without yogurt. So I knew what to expect from yogurt."
In 2005, Ulukaya bought an 85-year-old yogurt plant in New Berlin, New York that was formerly owned by Kraft foods. Kraft had decided to get out of the yogurt business, so Ulukaya decided to get in. He named his nascent company Chobani, a Turkish word meaning shepherd.
"It's a very beautiful word," Ulukaya tells Kroft on the broadcast. "It represents giving, kindness. And it meant a lot to me because, you know, I come from a life with shepherds and mountains and all that stuff."
Ulukaya's family raised goats and sheep, and made cheese and yogurt in a small Kurdish village in eastern Turkey. When he opened his yogurt plant in New Berlin, Ulukaya sought to replicate the taste he grew up with. He began by making a cup of yogurt, then designed a plant that would let him mass produce the product. For example, an automated machine spins the cream to strain the water, a job traditionally done by using a cheesecloth.
"This is no different than what my mother used to do," Ulukaya says. "Milk, culture and strain, take the water out. It's exactly what we do. But we need the whole facility to be able to do it."
Though Ulukaya relies on machines, he makes sure they move slowly like a human hand would, keeping the consistency of the yogurt thick and separate from any fruit filling.
But Ulukaya doesn't just obsess on the taste of his yogurt; he also concentrates on Chobani as a brand.
"What's Chobani?" he says. "When you say Chobani, what do you want to feel?"
"I want to make sure the brand has the personality of everybody in the factory."
The video above was originally published on April 9, 2017.
Thanks for reading CBS NEWS.
Create your free account or log in
for more features.