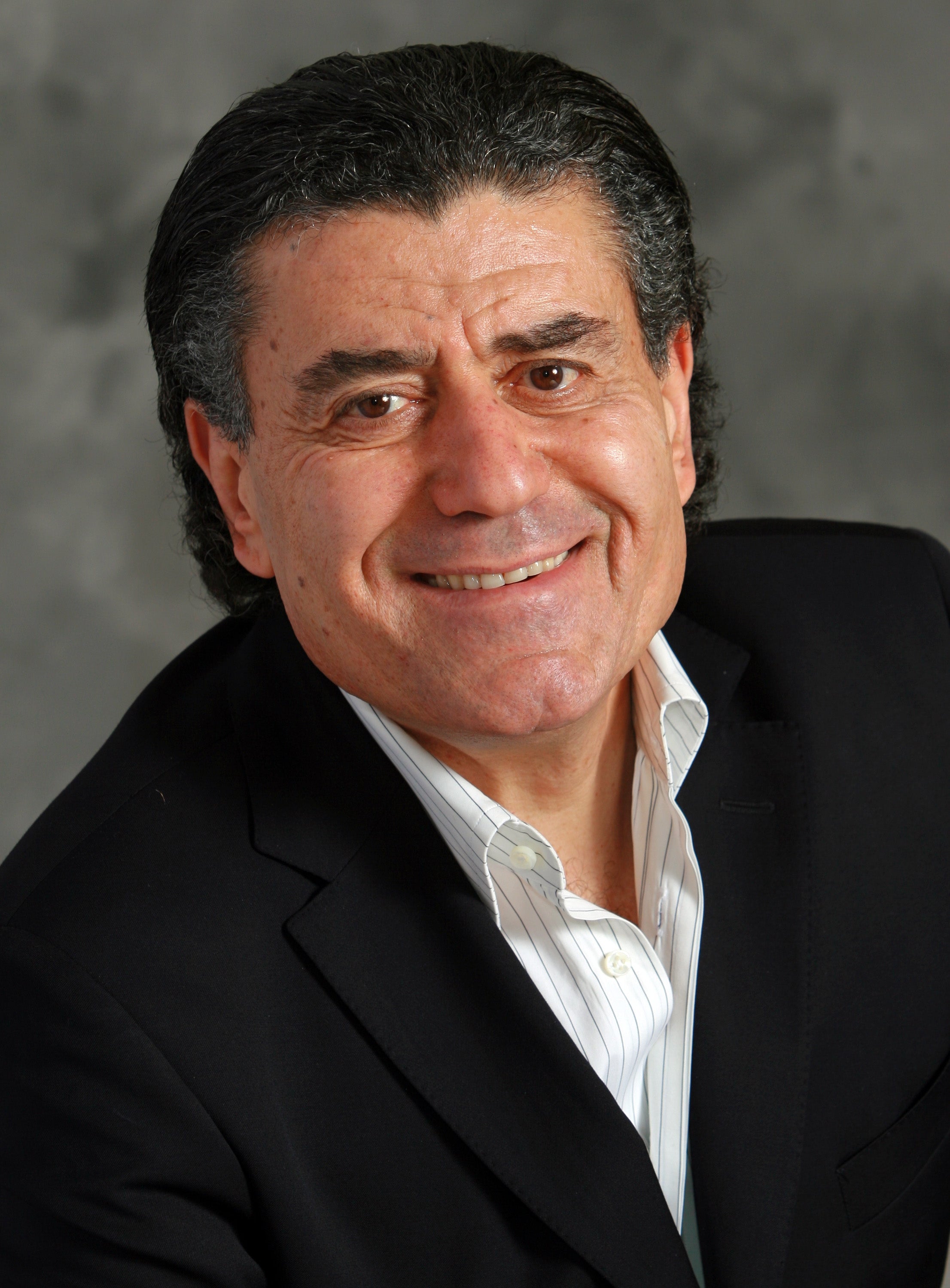 Haim Saban considering giving to Obama super PACs
The office of Israeli-American billionaire media executive Haim Saban, a big past donor to the Democratic Party, confirms that he is considering donations to Democratic-leaning super PACs - including the pro-Obama group Priorities USA Action.
Democratic super PACs are now reaching out to wealthy potential donors in the wake of the decision by President Obama's reelection campaign to embrace super PACs despite the president having been critical of such groups in the past. Republican super PACs have significantly outraised their Democratic counterparts over the past year.
Obama campaign blurs the line with super PAC
Saban, 66, is the President and CEO of Saban Capital Group. The entertainment arm is best known for producing the animated series The X-Men and the Mighty Morphin Power Rangers.
Saban and his wife, Cheryl, who live in Los Angeles, are past donors to Hillary Clinton but only recently became first-time donors to President Obama.
The couple gave $10,000 - each giving the maximum $5,000 an individual may donate in Campaign 2012 -- to the president's reelection campaign on December 19th, according to the campaign's end-of-year financial report, which was filed with the Federal Election Commission last week.
In 2008, the Sabans gave the maximum allowed to Clinton's presidential campaign - a total of $9,200, FEC records show.
The Wall Street Journal reported Wednesday that Priorities USA Action is courting Saban - who's worth an estimated $2.9 billion dollars, according to Forbes magazine, which ranked him # 128 on the FORBES 400 in 2011.

"He's looking at all of the super PACs at the moment. He has not made any decision yet, but he will contribute to something," Saban spokeswoman Stephanie Pillersdorf told CBS NEWS. "It's safe to say he will surely participate. He hasn't decided on the details."
Bill Burton, a former Obama campaign and White House spokesman who co-founded Priorities USA Action, told CBS News in an email: "I don't think it'd be appropriate to characterize any individual conversations we're having."
In the 2002 election cycle, Saban Capital Group gave $9.3 million to the Democratic Party, with the donations coming in the form of so-called "soft money" - something that was later banned by the Bipartisan Campaign Reform Act sponsored by Sens. John McCain and Russ Feingold. At the time, Saban's donations ranked him as the nation's number two individual political donor to candidates for federal office and the number one giver to the national Democratic Party, according to the Center for Responsive Politics.
So far, the only billionaires revealed in FEC reports as giving to Democratic Super PACs are movie director Steven Spielberg, who gave Priorities USA Action $100,000, and investor George Soros, who gave two congressional candidate-focused super PACs a total of 175,000.
At least fourteen billionaires on the FORBES 400 have given to Republican super PACs.
Thanks for reading CBS NEWS.
Create your free account or log in
for more features.