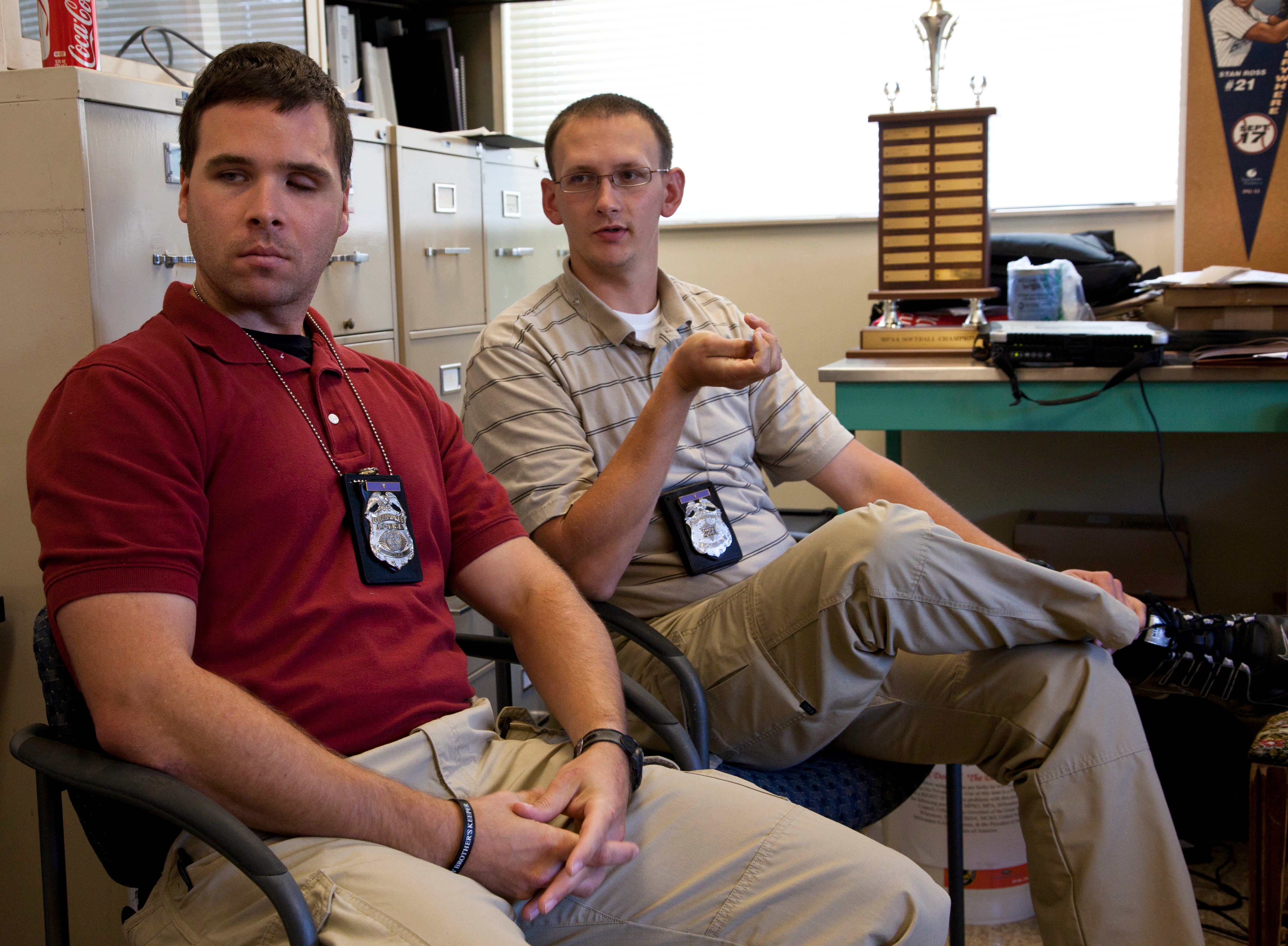 Gun shop found liable in shooting of two Milwaukee police officers
MILWAUKEE -- Two police officers who were shot and seriously wounded have won their lawsuit against a gun store that sold the weapon used against them.
The jury awarded Bryan Norberg $1.5 million and Graham Kunisch $3.5 million, reports CBS affiliate WDJT.
The trial begin September 30, and closing arguments took place October 12.
CBS News' Adriana Diaz reports that in 2009, Officers Graham Kunish and Bryan Norberg approached 18-year-old Julius Burton for riding his bike on the sidewalk. A struggle ensued. Burton pulled out a gun and shot both officers in the face.
Kunisch lost an eye and had to have part of his brain removed. Norberg was shot in the mouth. Bullet fragments are still lodged in his cheek.
Surveillance video shows Burton with a friend at the Badger Gun store a month before the shooting. He paid the friend $40 to buy a gun for him because he was underage. Store Clerk, Donald Flora, appears to help the friend fill out the paperwork, Diaz reports. Flora told jurors he was unaware of an illegal sale known as a "straw purchase."
"The last thing we want to do is put a gun in somebody's hands that's going to commit a crime," said Flora on the stand.
In their lawsuit, the officers claim the weapon Burton used was "negligently and unlawfully sold by Badger Guns."
According to the charging document, in 2005, 537 guns recovered from crimes were traced back to Badger Guns, which "ranked as the number one crime gun dealer in America."
During closing arguments, Patrick Dunphy, the officer's attorney, said the store shares responsibility.
"If they had done their job, Bryan and Graham wouldn't have been shot June 9th," he said.
Legal experts previously said the officers face a very high bar to win their case and would likely need to prove criminal behavior on the part of the gun shop.
In opening arguments, the defense argued that gun sellers cannot be held responsible. President George W. Bush signed a law in 2005 that shielded the gun manufacturers and dealers from civil liability resulting from "the misuse of their products by others."
"I wouldn't be shocked if there were a jury verdict in this case that favor the plaintiffs. But then the question would be, would that jury verdict hold up on appeal?" Bloomberg Businessweek's senior writer Paul Barrett previously said to CBS News.
Thanks for reading CBS NEWS.
Create your free account or log in
for more features.