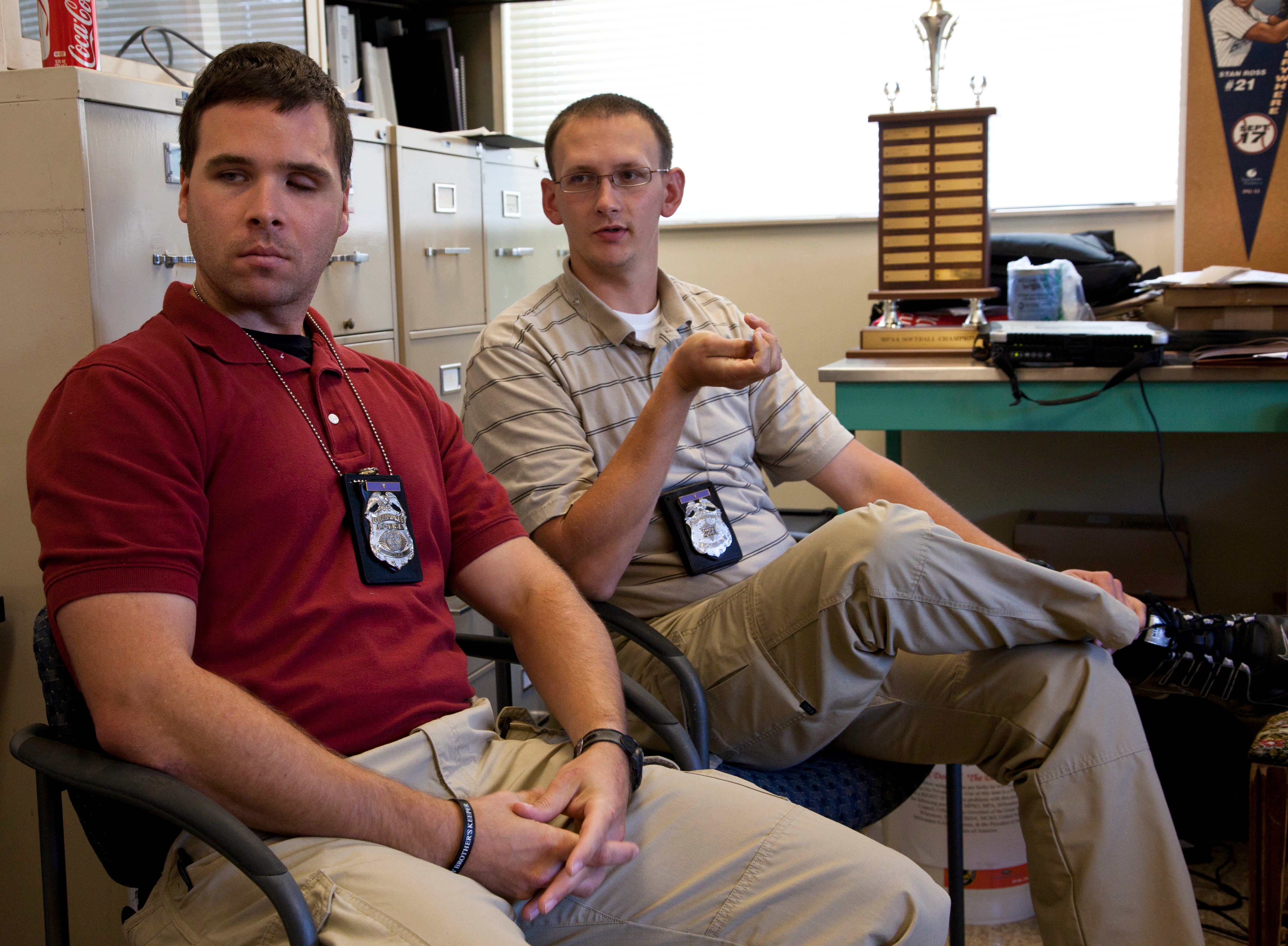 Milwaukee officers' lawsuit could set gun law precedent
A trial that could set a gun law precedent resumes Tuesday in Milwaukee, where two police officers shot in the line of duty are suing the owners of a gun store. They claim the owners were negligent in selling the weapon used in the shooting.
The question is whether a store that sells a gun used in a crime can be held liable in a civil case for the harm inflicted on the victims -- in this case, the two officers who were shot in the face, reports CBS News' Adriana Diaz.
Milwaukee police officer Bryan Norberg took the stand Monday, recounting the near-fatal 2009 shooting that left him with devastating injuries.
"It felt like somebody had ripped my bone and my teeth right out of my mouth," Norberg said.
Fellow officer Graham Kunisch was shot multiple times. He lost an eye and part of his frontal lobe. Surveillance video shows the officers confronting Julius Burton just before he opened fire on them.
In their lawsuit, the officers claim the weapon Burton used was "negligently and unlawfully sold by Badger Guns."
According to the charging document, in 2005, 537 guns recovered from crimes were traced back to Badger Guns, which "ranked as the number one crime gun dealer in America."
Burton was 18 years old at the time. The legal age to buy a gun in Wisconsin was 21. He allegedly paid a friend to buy the weapon for him. The officers claim the gun store knew the purchase was illegal and conspired with the friend "to change his answer [on a form] to claim falsely that he was the actual buyer of the gun."
The gun salesman testified last week that he didn't realize what was going on.
"The last thing we want to do is put a gun in somebody's hands...that's going to commit a crime," salesman Donald Flora said.
Legal experts say the officers face a very high bar to win their case and will likely need to prove criminal behavior on the part of the gun shop.
"Who is responsible when a criminal pulls a gun from his pocket, and at point blank range, fires at a police officer with an intent to kill him?" defense attorney James Vogts asked.
In opening arguments, the defense argued that gun sellers cannot be held responsible. President George W. Bush signed a law in 2005 that shielded the gun manufacturers and dealers from civil liability resulting from "the misuse of their products by others."
"I wouldn't be shocked if there were a jury verdict in this case that favor the plaintiffs. But then the question would be, would that jury verdict hold up on appeal?" Bloomberg Businessweek's senior writer Paul Barrett said.
That law protecting the gun industry from civil suits was passed a decade ago with bipartisan support, reportedly after lobbying from the NRA.
On Monday, Democratic presidential candidate Hillary Clinton proposed getting rid of the law as part of her plan to address gun violence.
Doctors are set to testify Tuesday, and the second officer who was shot is expected to take the stand later this week.
Thanks for reading CBS NEWS.
Create your free account or log in
for more features.