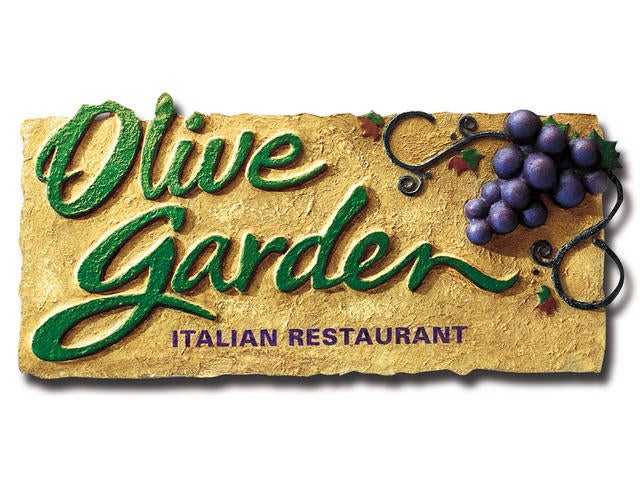 Grand Forks Olive Garden review goes viral
The city of Grand Forks, N.D. recently got a popular Italian chain restaurant and a viral food columnist. Everyone on the Internet seems to be talking about Marilyn Hagerty's earnest review of the Olive Garden. So what's the fuss about?

The 85-year-old Grand Forks Herald columnist posted a review Wednesday detailing her experience at the first Olive Garden to open in Grand Forks. According to the Herald, the review received more than 230,000 views by Thursday evening. In comparison, the second most-read story got 5,500 page views.

Since the review went viral, the top stories at the Herald are all written by or about Hagerty. So what is it about this particular review that has gotten the attention of the Internet?
Upon first read, it seemed like an ironic review written by a hip columnist for the satirical newspaper The Onion.
"My booth was near the kitchen, and I watched the waiters in white shirts, ties, black trousers and aprons adorned with gold-colored towels," Hagerty noted and went on to describe her meal. "She first brought me the familiar Olive Garden salad bowl with crisp greens, peppers, onion rings and yes - several black olives. Along with it came a plate with two long, warm breadsticks."
The most highlighted quote of Hagerty's review was when she called the restaurant "the largest and most beautiful restaurant now operating in Grand Forks."
Soon after the review was posted, websites like Gawker, Fark and BoingBoing took note. Hagerty's review even caught the attention of celebrity chef and television host Anthony Bourdain.
"Very much enjoying watching Internet sensation Marilyn Hagerty triumph over the snarkologists (myself included)," Bourdain tweeted to his Twitter followers.

At least some of the attention is heart-felt. BoingBoing's Maggie Koerth-Baker praised Hagerty for evoking feelings of nostalgia.
"If you grew up in places where Olive Garden and Red Lobster really were the best restaurants in town, you can't help but feel a warm twinge of homesickness reading this," said Koerth-Baker.
Hagerty doesn't consider herself a critic in the sense that her editorial style is not to critique, rather report. Early in her career at the Herald, publisher Mike Maidenberg liked that Hagerty's reviews were more like news stories than reviews.

Don't be fooled by her kind words. A former Herald editor allegedly told Duluth News Tribune editor Brandon Stahl that if you read between the lines, Hagerty's review is actually negative because she spends more time talking about the ambiance than the food.

As for Hagerty? She doesn't understand why her review has gone viral.
"I don't get it," the 85-year-old said. "I've been doing this for 30 to 40 years. Why all of a sudden now?" Hagerty said in a follow-up post about the viral review.
When Hagerty's daughter asked her to what she thought of all the commentary about her review, she gave perhaps the best review of Internet comments: "I told her I'm working on my Sunday column and I'm going to play bridge this afternoon, so I don't have time to read all this crap."
Will all of the attention change how Hagerty reviews restaurants for the Herald?

"The viral thing will not change one iota the way I handle the Eatbeat in the Grand Forks Herald. Maybe I will go to New York and eat something wonderful," she told me via email.

Thanks for reading CBS NEWS.
Create your free account or log in
for more features.