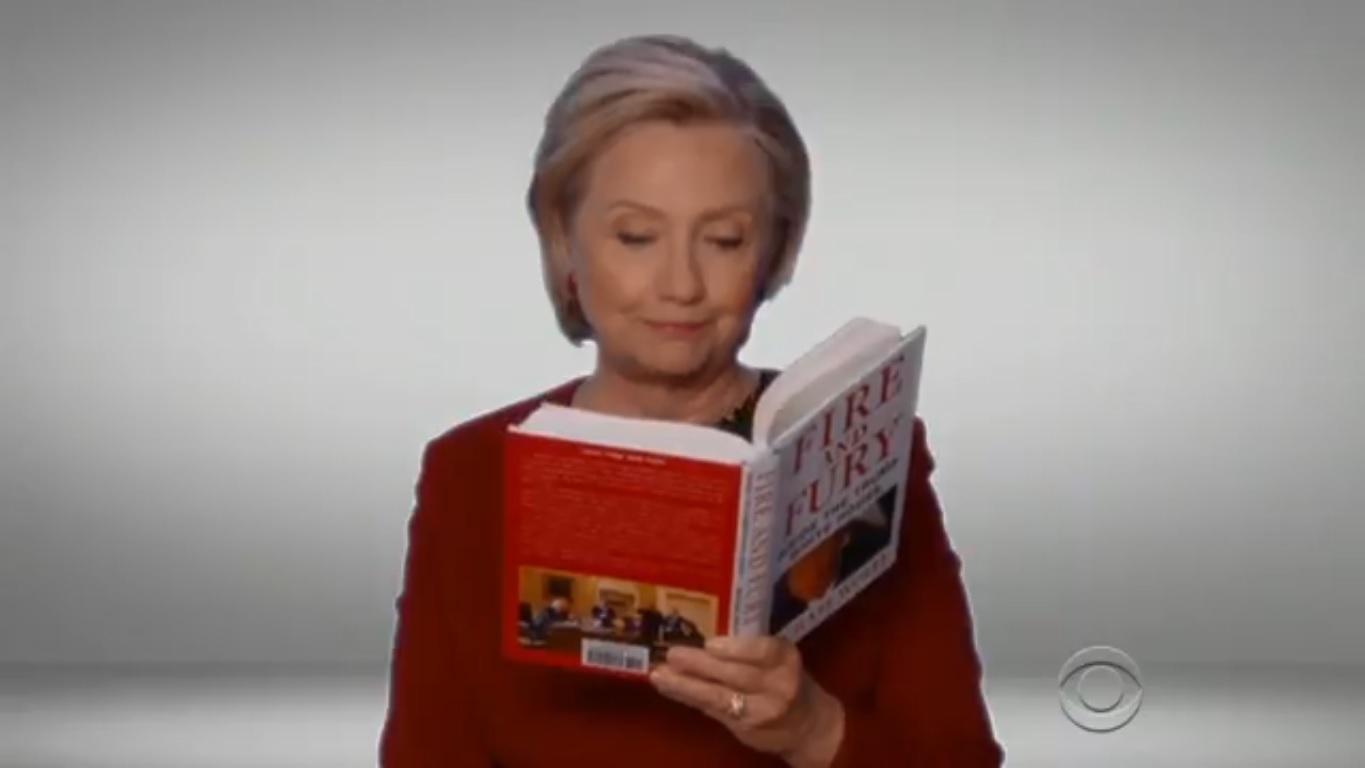 Hillary Clinton reads "Fire and Fury" at the 2018 Grammys
NEW YORK -- Hillary Clinton participated in a pre-taped skit that had different stars "auditioning" to narrate "Fire and Fury," during the 60th annual Grammy Awards Sunday. Other celebrities in the skit were John Legend, Cher, Snoop Dogg, Cardi B and DJ Khaled.
The show's host, James Corden, facilitated the parody on stage, saying he knows President Trump loves winning awards. He pointed out the possibility that next year, someone will win a Grammy for an audiobook about him.
"Why am I even reading this s***? I can't believe this. I can't believe that he really -- this is how he lives his life," asked Cardi B.
After the handful of stars finished reading their lines, Hillary Clinton appeared to "audition."
"He had a longtime fear of being poisoned -- one reason why he liked to eat at McDonald's. No one knew he was coming and the food was safely pre-made," Clinton read.
The crowd roared as Corden said, "That's it -- that's the one," pointing at Clinton after she read a passage.
"You think so?" Clinton replied while smiling. "The Grammy's in the bag?"
While many appeared to enjoy the comedic skit, others -- such as U.S. Ambassador to the United Nations Nikki Haley -- felt it ruined the show.
In a tweet, Haley said she felt the parody was "such a shame."
Watch the full clip on CBS.com.
Thanks for reading CBS NEWS.
Create your free account or log in
for more features.