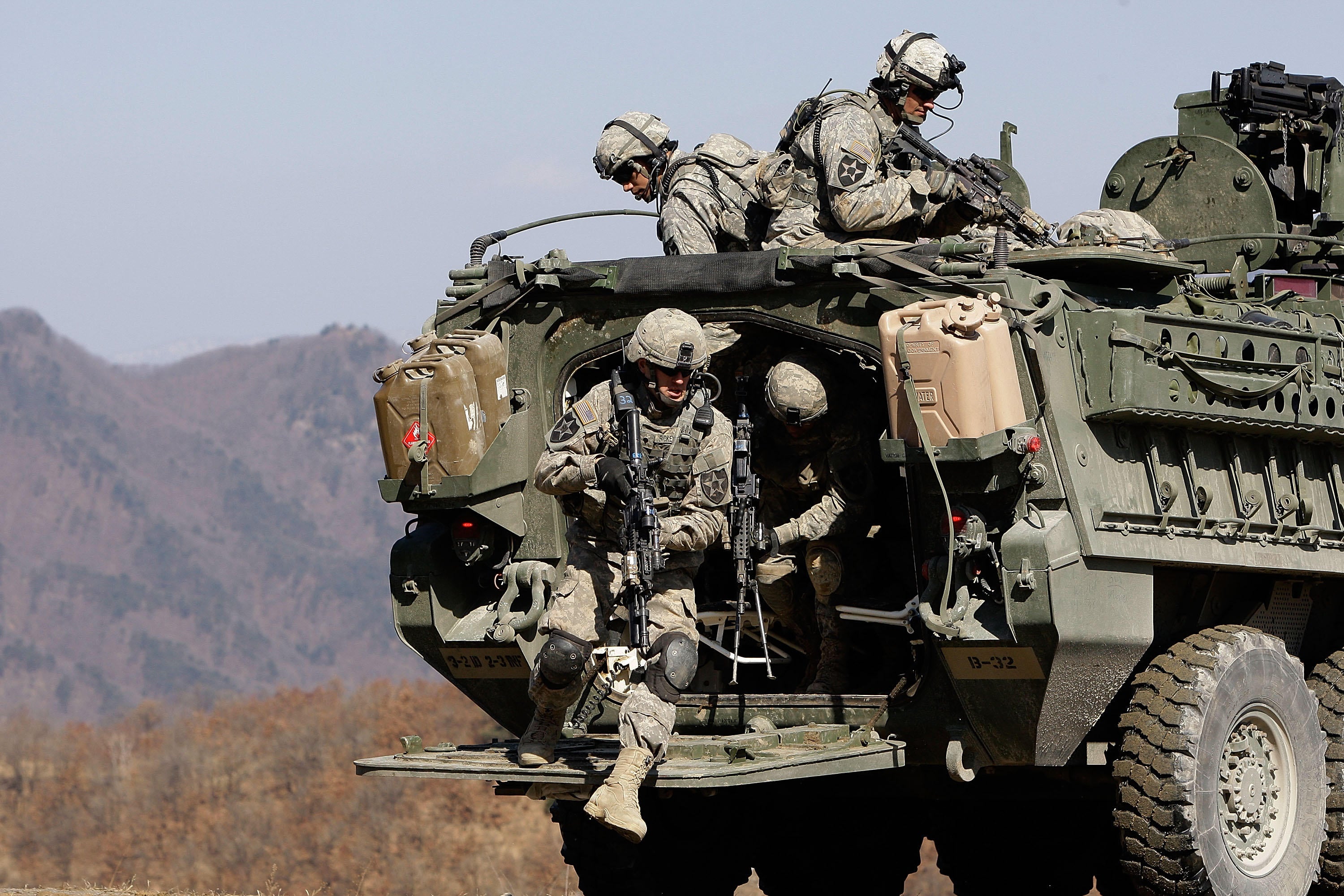 Government shutdown 2018: Will the U.S. military get paid?
While a high percentage federal employees are subject to a mandated furlough as Washington faces day two of a government shutdown, members of the U.S. military are operating as business as usual, but will not see a paycheck while lawmakers debate an agreement on spending.
Do members of the military get paid during a shutdown?
Only once Congress acts. According to the Department of Defense, the military, along with "essential" civilians, will not be paid until funds are appropriated. Troops will continue to earn their paychecks but won't receive them unless and until a new spending bill that includes backpay is passed.
The 1.3 million uniformed military personnel will still be on duty and national security operations will continue. But paychecks will be further delayed if the shutdown lasts beyond Feb. 1, because pay is issued only twice a month, on the first and the 15th.
"Congress has to go back after the shutdown is over and vote to pay them for the time during the furlough," Office and Management and Budget Director Mick Mulvaney said on CBS News' "Face the Nation" on Sunday.
"They have to go to work. They will go to work. They will be continuing to guard the country and do the necessary and important work that they're doing. But they have no guarantee of getting paid. And that's not right," added Mulvaney.
Mulvaney said that Congress has voted to pay them retroactively following past shutdowns, a move he says the White House supports. During the 2013 shutdown, Congress appropriated money on a bipartisan basis to keep troops' paychecks coming.
But on Friday, Senate Majority Leader Mitch McConnell objected to up a motion to pay troops during the shutdown after it was proposed by Sen. Claire McCaskill.
McCaskill tried to fast-track a bill to a vote around 1:30 a.m. to keep the military members paid. McConnell objected, saying, "My hope is that we can restore funding for the entire government before this becomes necessary. I'm going to object for tonight but we'll discuss again tomorrow." The issue wasn't taken up on the Senate floor later Saturday afternoon.
On Sunday, Minority Leader Chuck Schumer slammed McConnell as being the "only person in the U.S. Senate standing in the way of paying our troops."
"Not anybody here, we don't want to use the troops as hostages. Unfortunately some on the other side may be doing just that. We could make sure our troops get paid right now if the majority leader would only consent," added Schumer.
While McConnell did not specifically bring up the issue of military pay during his speech on the Senate floor Sunday, he said "Secretary Mattis, our military leaders, and our governors" want lawmakers to end of the shutdown, saying "today is the right day to do it."
Meanwhile, as Vice President Mike Pence spoke to troops stationed near the Syrian border, he continue to slam Congressional Democrats for "playing politics with military pay."
"You and your families shouldn't have to worry for one minute whether you are going to get paid as you serve in the uniform of the United States," Pence said.
He said that he and President Trump are "not going to put up with it" and demanded Congress to re-open the government.
"We aren't going to re-open negotiations on illegal immigration until they re-open the government and give you our soldiers and your families the benefits and wages you've earned."
Thanks for reading CBS NEWS.
Create your free account or log in
for more features.