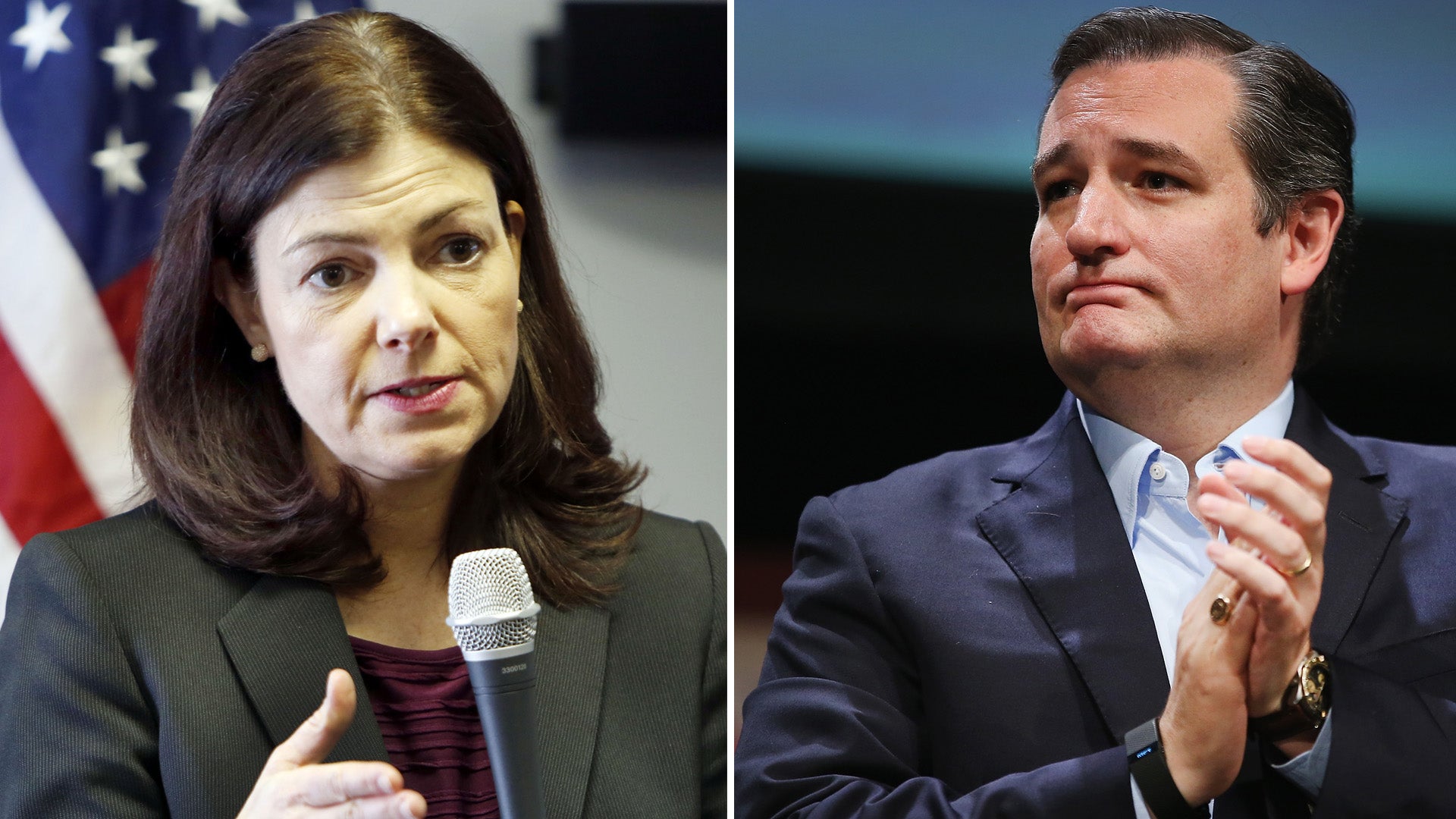 GOP Senator to Ted Cruz: What's your strategy on Planned Parenthood?
As Congress prepares a vote to defund Planned Parenthood that could set off a government shutdown, one prominent Republican has some questions for the man leading the charge, GOP presidential hopeful and Texas Sen. Ted Cruz.
"Given the challenges and threats we face at home and abroad, I oppose risking a government shutdown, particularly when it appears there is no chance of achieving a successful result," Sen. Kelly Ayotte, R-New Hampshire, wrote to Cruz in a letter first obtained by local television station WMUR. "Nevertheless, as I understand it, you have been circulating a letter to our colleagues asking them to oppose any government funding bill that continues to authorize funding for Planned Parenthood."
Senate Democrats have repeatedly said they would block any measures defunding Planned Parenthood, and the White House has issued veto threats against it. On Thursday, the Obama administration released a statement saying that the "threats by some Republicans to shut down the government and eliminate access to healthcare for men, women and families across the country is a game of chicken with our economy that we cannot accept."
Now, it seems even Republicans are turning away from the proposals. In her letter, Ayotte further pressed Cruz on his "strategy to succeed" in gathering support for the measure, expressing skepticism that Republicans have the votes to pass it.
The New Hampshire senator is no supporter of Planned Parenthood. She voted last month to defund the women's health organization, on a bill that only received 53 votes in the Senate -- far short of the 60 votes needed to break the Senate Democrats' filibuster.
"How do we get 60 votes?" Ayotte asked Cruz. "And if for some reason there were 60 votes, how do we get 67 votes in the Senate to overcome a Presidential veto?"
The fight over Planned Parenthood was elevated on the national debate stage Wednesday, when GOP presidential candidates like Cruz attacked the organization for its abortion practices.
The Texas senator charged fellow Republicans with "preemptively surrendering" to Obama in their opposition to a federal shutdown.
"You know, Obama's committed to his principles," Cruz said late Wednesday. "Republicans surrender. We need to stop surrendering and start standing for our principles."
Further highlighting the Republican divide on a strategy for Planned Parenthood, Ohio Gov. John Kasich fired back at the prospect of closing down the government.
"The president of the United States is not going to sign this and all we're going to do is shut the government down," Kasich said. "The American people are going to shake their heads and say what's the story with these Republicans?"
Thanks for reading CBS NEWS.
Create your free account or log in
for more features.